Many are the things that can make you feel older than you think you ought to feel. For me, starting maybe as long as two decades ago, one of those things was that the cars, new and shiny and exciting, that I had driven on manufacturers' press launches were starting to populate scrapyards. Now these cars are at their next life stage: they are becoming the subjects of buying guides in PC.
A few months ago, our James wrote such a guide on the second generation of the Vauxhall Astra. At PC we tend to celebrate nearly all now-old cars if only because they have survived and continue to mean something good for someone, but when they were new my job as a road tester for motoring magazines was to tell readers about the bad as well as the good. Decades later, if I was unimpressed with a car then, I'm unlikely to rave about it now.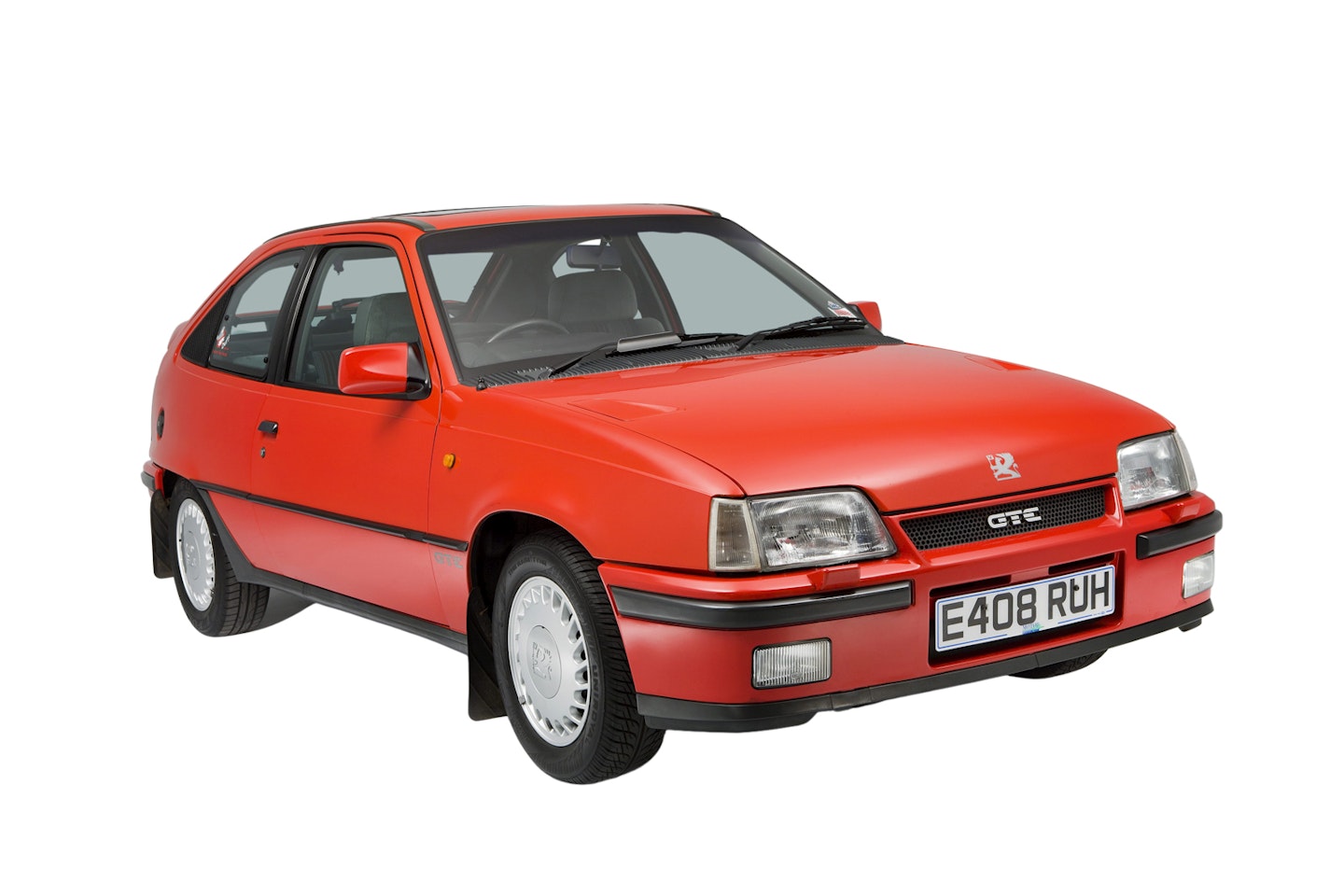 Tested to the limit
So, the Astra, launched late 1984. At Motor magazine, my then employer, we were much taken with the Astra's looks and the contrast they made with the boxy MkI version, but the cars were cursed with the dead hand of all at General Motors who were involved with vehicle dynamics. We had a GTE version for a six-car hot hatchback group test, a full-on marathon through the mountain roads of Wales, and though ultimately quite rapid if wrung out through its long-legged gears it was a dull thing to drive. (The Golf GTI MkII won, the much under-appreciated MG Maestro 2.0 was runner-up.)
Nor did the Astra reach its suggested 126mph top speed when tested at the Millbrook track. Vauxhall told us that to get beyond the 123mph we recorded, the mudflaps had to be removed. But that wasn't why it didn't light our fires.
When GM Europe introduced front-wheel drive to its small and medium cars, it was determined to make the cars totally failsafe in their dynamics and demanding of minimal skill from their drivers. Some past front-drive cars had been prone, in GM's view, to tightening their cornering line too readily if the driver decelerated, maybe even threatening to spin if the road was a bit slippery. So, the GMcars – Cavalier, Astra, Nova – were engineered to have almost no 'lift-off tuck-in', even though most drivers, and all drivers with the merest hint of sensitivity, actually find a touch of tuck-in a useful aid to getting round a tightening bend. It's what you expect a car to do.
This lack of 'help' from a GM car's rear end alsohad the side-effect of making the steering feel slow and dead either side of centre, so all in all these Vauxhalls were never going to win magazine group tests written for an enthusiast audience.
Unexpectedly, the 16-valve version launched in 1988 handled a lot more sharply and enjoyably, a development which hinted at the possibility of fun to come when the very neat-looking Corsa GSi was launched in 1993. But no, it was the same old inertness. GM Europe even tried to convince journalists of the wisdom of its approach by inviting us for a test day at the Nürburgring, with hot Vauxhalls (or Opels, in this case) to compare with various rivals. The idea was that we would discover just how treacherous Peugeots and Citroëns, in particular, were, but of course we all loved their agility and interactivity.
Then, in 1994, something changed. The Astra MkIII had already appeared three years earlier, with the usual dull dynamics, but then it got facelifted and – to our surprise and delight – it had shed its stodge thanks mainly to some well-judged modifications to the front suspension. Vauxhall had listened to the criticisms and had accepted that driving conditions in the UK – motorway speed limits, lots of bendy, bumpy roads – were different from those in Germany and its flat-out autobahns. The regular, UK-optimised 1.6 won its group test in Carweek, which I wrote, and the 1.8 Sport version proved a satisfying study in subtle speed a world ahead of the rather thuggish 2.0 GSi for which it was an insurance-friendlier replacement.
Since then, most Vauxhalls have been quite capable driving machines, if hardly class leading. But that 1995 model-year Astra Sport, now pretty much extinct, might just be a forgotten hero. If you have one, we'd like to know.
This free article is taken from the January 2023 issue of Practical Classics. To read more free articles visit members.practicalclassics.co.uk or to read all our content, why not trial a membership for just 99p for the first month?
John Simister has been at the heart of British motoring journalism for more than 30 years. A classic enthusiast, he currently owns a Mazda Eunos Roadster, a Rover 2000 TC and a Saab 96.