Words: Neil Campbell Pictures: Jason Critchell
A Detective Chief Inspector, with a red Audi Quattro? Where have we seen that before? Our intrepid restorer DCI Paul Moor is a million miles away from the fly-by-night Gene Hunt character in the TV series Ashes to Ashes, but the car similarities are uncanny. 'You can imagine the ribbing I get from my colleagues as I park my shiny red Quattro in the 'DCI' parking spot at work,' he laughs.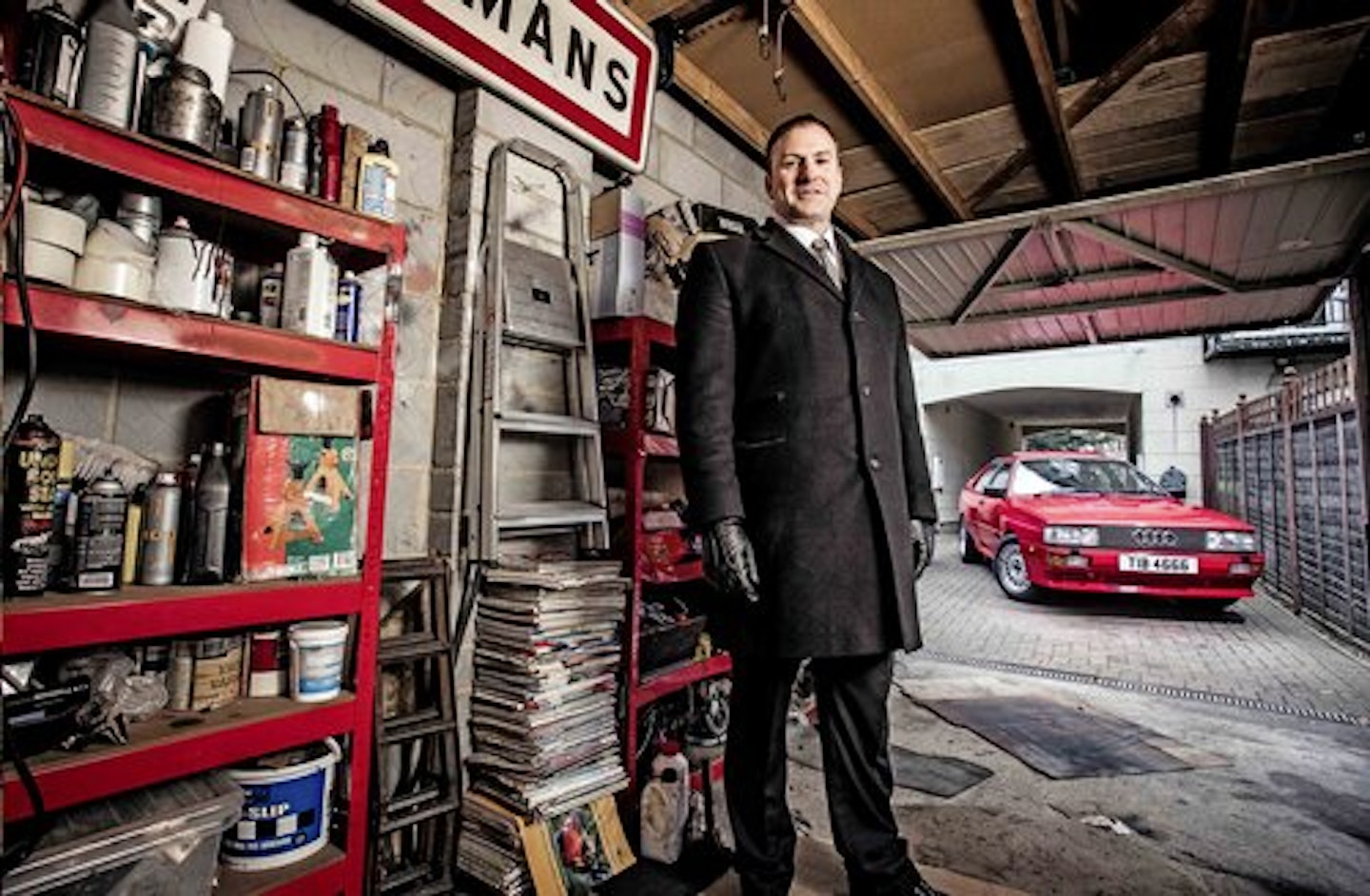 Paul bought his Quattro back in 1989 when he was a young copper. Gene Hunt hadn't yet been invented, and his Audi was barely four years old. 'I was keen on aeroplanes until I bought a Ford Cortina,' says Paul. 'Then it was just, cars, cars, cars.' Police officer or not, Paul was just like any teenager of the time, ragging around his knackered old Ford. 'I thrashed it and blew the engine,' Paul laughs. 'I didn't have any money, so I bought a manual and rebuilt it myself – I had no choice.' This started a life-long obsession of learning how things work, and more crucially, how to fix them when they didn't.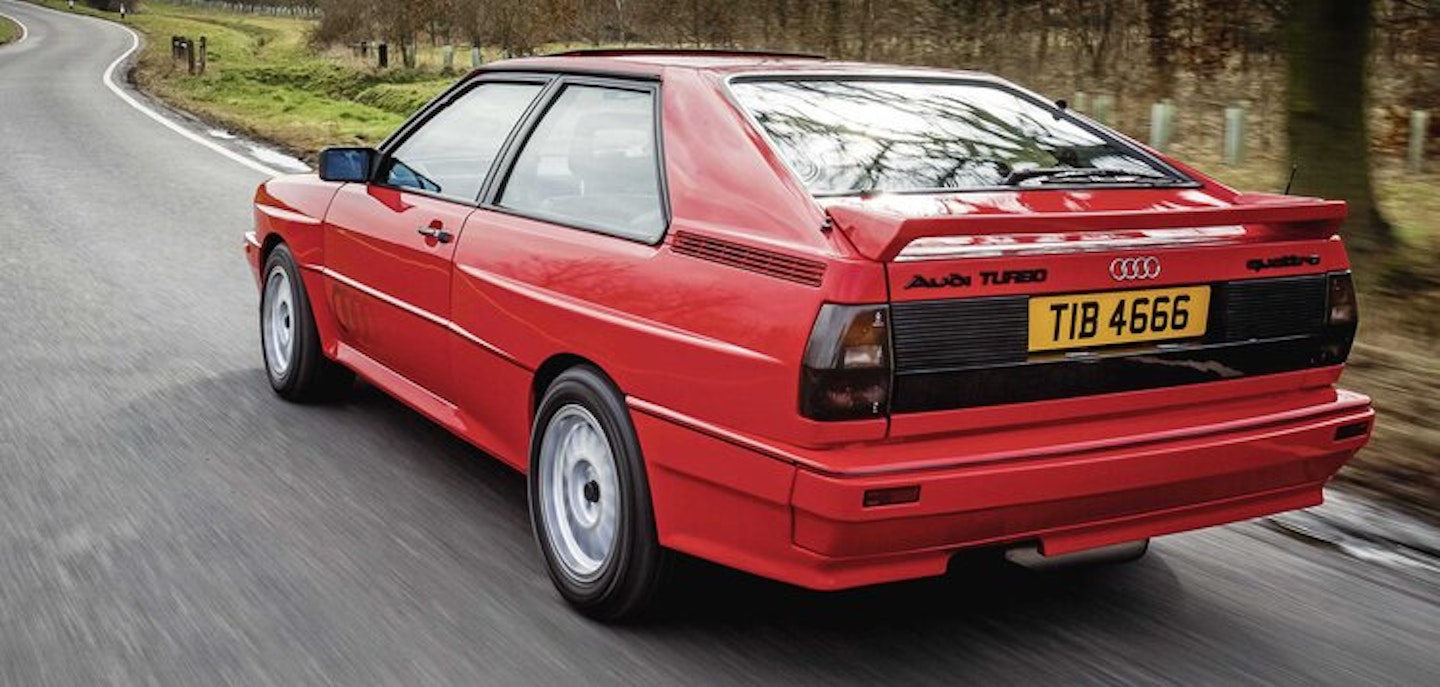 'I had a raft of Fords, but one day I saw an Audi 100 on the way to my girlfriends house,' he says. When Paul realised he could afford it, the Audi mould was set. After the 100 followed a 200, then a GT, then a Coupe GT, then a 200 Quattro, but the car Paul really wanted was a full-fat Turbo Quattro. 'My mates and I followed the Lombard RAC rally each year, camping out in the forests. Seeing Quattros thundering through Kielder was life-changing.'
Cars came and went, with Paul buying problem vehicles, fixing them and selling them on at a profit. By 1989, Paul had saved enough to buy the best broken Quattro he could. 'This car was for sale in a small Derbyshire mining village. It had always been garaged and only had 40,000 miles. I bought it for £15,000, it was only four years old.' The owner had spent a fortune on the car trying, and failing, to find a misfire that manifested itself over 4000rpm. 'That was the problem with the Quattro, they were so advanced no-one knew what to do with them. Not even the main dealers.'
Paul delved into the Quattro, eventually finding the problem a few weeks later. 'One of the wires had come off the air mass sensor, and someone had fitted the two wires on the throttle housing switch the wrong way around,' says Paul. 'When you hit the throttle the car thought it was at idle, and vice-versa. No wonder the ECU was confused.' It was underfuelling too. 'The dealer had replaced the fuel pump at a vast cost, but I discovered a kinked fuel line was the cause – an easy fix.' With the problems sorted, Paul's Audi was flying again.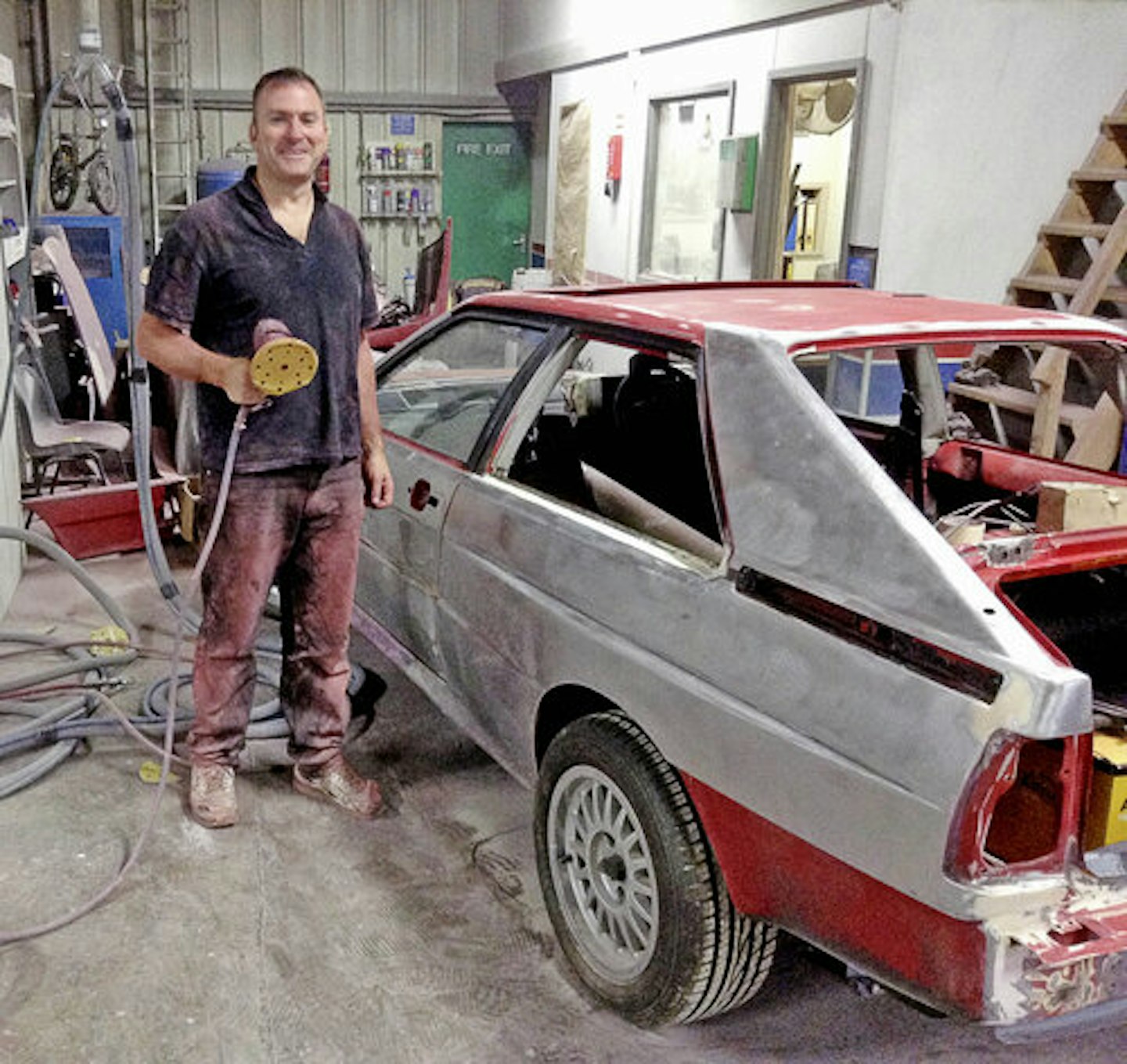 'My colleagues named it the beast, which is why I bought a number plate with 666 in it!' The Quattro came into its own when Paul was completing his advanced response driving course. 'We were using a Rover Sterling and a BMW 5-Series. The instructor was telling us how quick these cars were and how well they handled,' says Paul. 'Then my mate piped up from the back of the class; "they're not as good as Paul's car." I took one of the instructors out in it at lunchtime, and he agreed!' It wasn't all plain sailing though.
'One day a Fiesta van beat me at the lights and I thought: "This isn't right." Turned out that part of the exhaust manifold had sheared and stopped the turbo from spinning.' Paul took it to a main dealer who charged him £100 to tell him that the turbo wasn't spinning. 'I'd already told them that! It was at this juncture that I started doing all of the servicing and repairs myself.' But in 1993, a problem arose that Paul just couldn't resolve.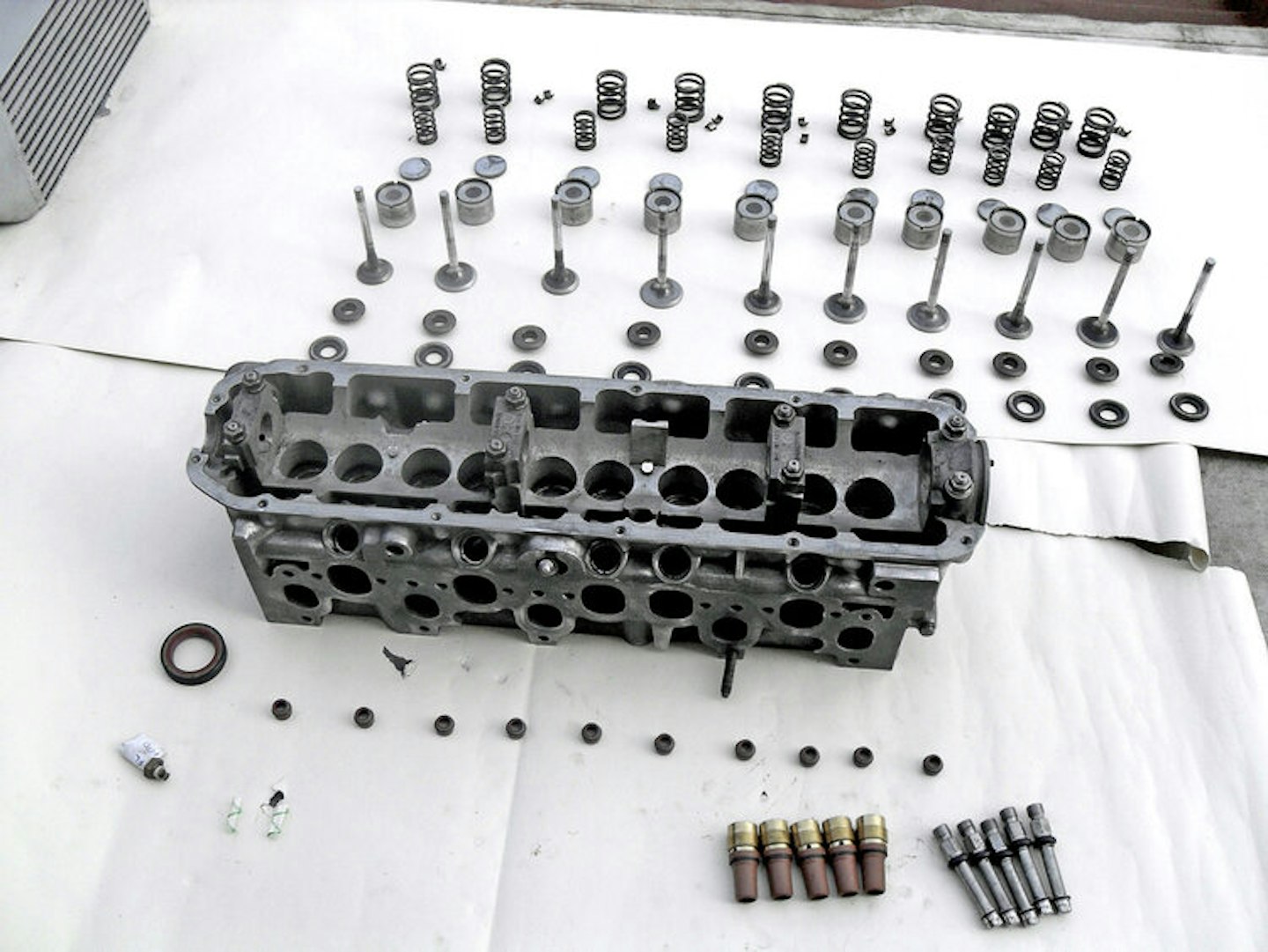 'The brakes would get spongy to the point of failure. Bleeding sorted it for it a week or so, but it would come back.' After a frustrating few months and after replacing the brake lines, seals, flexi pipes and finally the master cylinder, Paul conceded defeat, parked the Audi in the garage 'for a couple of months,' and bought a Volkswagen Golf GTI. Subsequent house moves saw it shunted from garage to garage until 2000. 'The Internet was just taking off and there was more information available.'
Paul traced the problem to a corroded the brake compensator valve. It was letting air in but wasn't rusty enough to let fluid out. Buoyed by this, Paul replaced the corroded oil lines and got the car running again, but a further house move saw the car return to the garage. Years passed until the project was reignited again. By now the 2008 BBC TV drama Ashes to Ashes had raised the profile of the Quattro. Then Paul got wind of our Quattro project in Practical Classics. 'You were suffering the same running problems that I did with mine back in the day, so I wrote in to help out.'
Paul decided that it was time to get his car back on the road too, so began to strip it down. 'It started off with the engine. The manifold studs were corroded, so I removed them. Then before I knew it, I was looking at a bare block.' Fortunately, Paul had been collecting parts over the years. At the time he was working as a Police Interceptor and would pass a crash damaged Audi 200 Quattro on his way to work. He enquired after the car, and soon got a call from a chap named Swampy, who owned the wreck.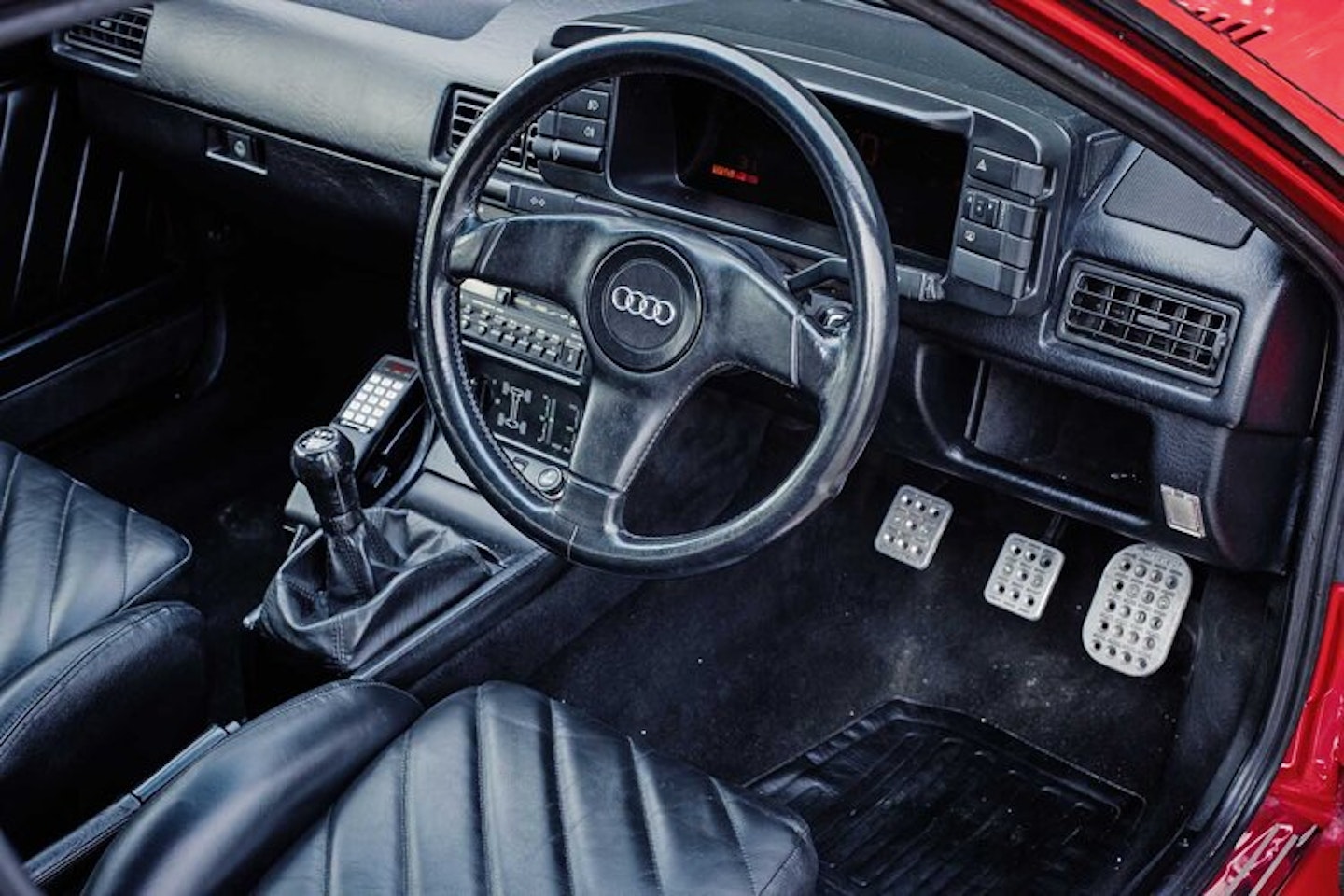 'I knew the 200 had a lot of compatible parts. Swampy was lovely and was fine with me breaking it for spares where it was.' says Paul. 'He ran a horse box and trailer repair place and we kept in touch. He'd let me jet wash parts there when I was restoring my car.' The 200 had a much better head than the one on Paul's Quattro, so he swapped the bits over. 'I frankensteined my cam into the 200 head and lapped the valves in on a bench in the garden. Online 'experts' say you can't use a 200 head but it's rubbish, you can.'
New core plugs, piston rings, bearings, Paul replaced the lot. The fuel injection system was taken down into component form and everything was painstakingly cleaned, repaired then zinc plated. 'When I'd finished the engine looked beautiful but the car didn't, so I got the idea to make it as good as the Audi press car used in all of the brochures that I'd collected over the years.' This was no mean feat, as the press car, also red, had only 15 miles on the clock when the promotional photographs were shot.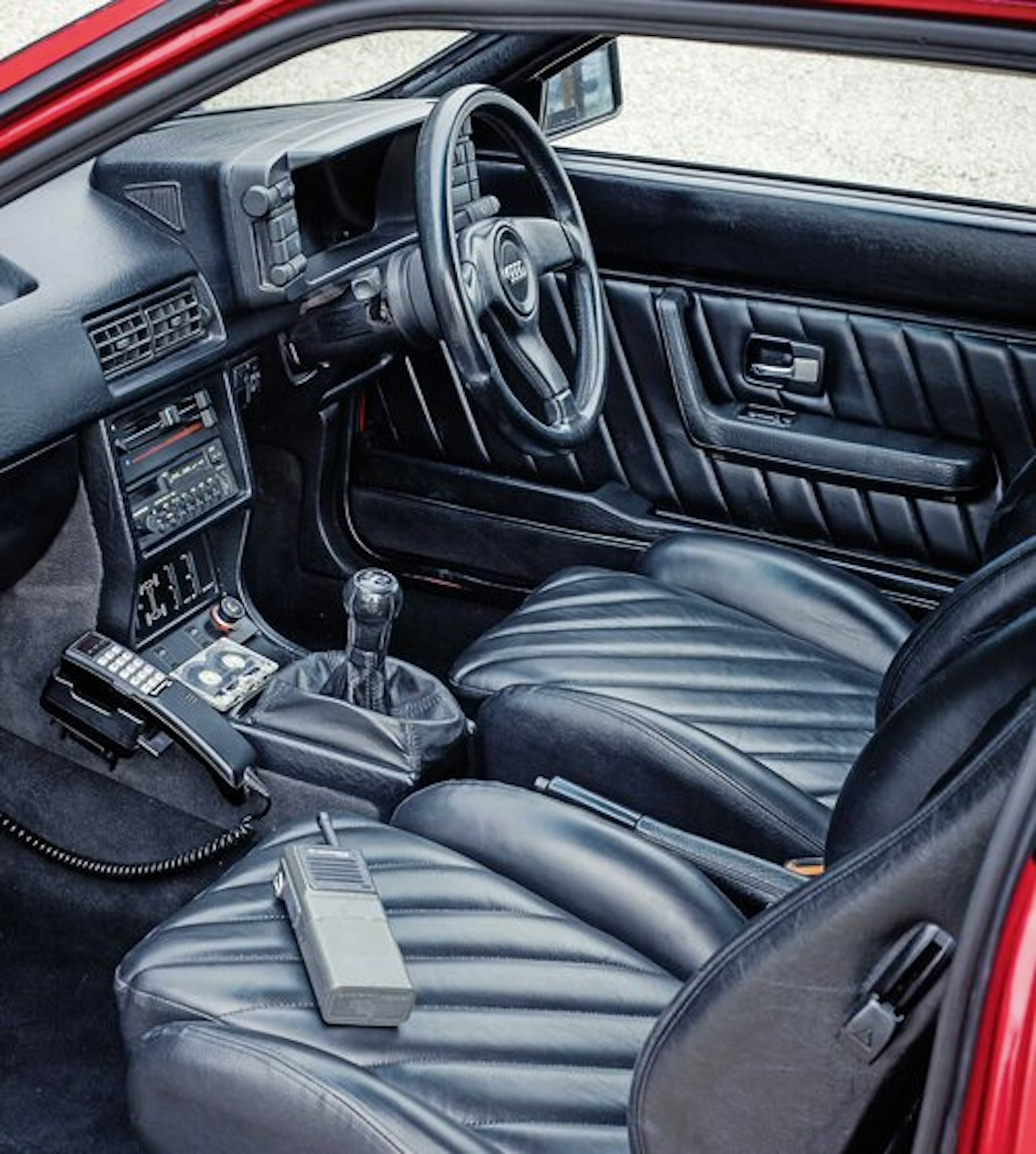 Three years of hard work followed. Paul stripped the car, dropped the subframes, and painstakingly rebuilt every component, replacing all of the fastenings with stainless steel, powder coating and polyurethane bushing the suspension and rebuilding the cloth seats. Then Paul decided to fit a leather interior he'd pulled out of a crashed Quattro in a scrap yard years before, so had to do it all over again. 'I read about this stuff called hydrophane oil in Practical Classics, which revived the cracked old leather a treat. I then mist sprayed it in my garden using my compressor and a special leather dye to change the colour from brown to black.'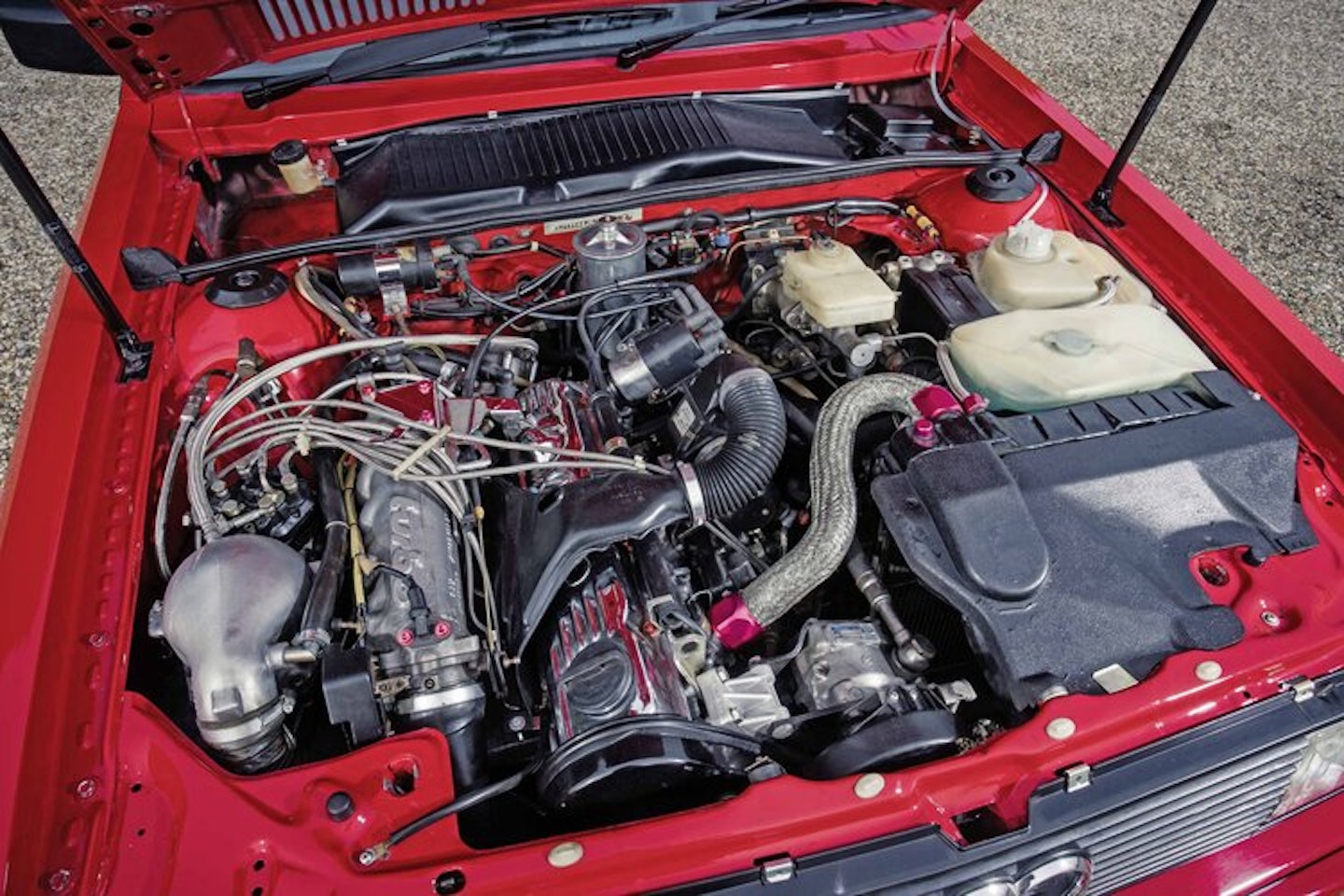 The best thing about the leather interior was it hadn't been messed around with – the door cards and parcel shelf hadn't had massive speaker holes cut in them. Paul had already decided to have the car professionally painted in two-pack, for that super glossy look. 'I'd known the guys in the bodyshop for years and they're really classic friendly. They let me strip the car back to bare metal myself using a DA sander.' Because the car had been garaged and off the road for so many years, the body was remarkably rust free, requiring only a smattering of welding.
With the shell painted and returned, Paul began the unenviable job of plumbing it all back together. 'Everything is vacuum driven, the warm up system, the diff locks; there are so many vacuum pipes! And there are loads of sensors. I had to go through it all.' The Quattro is perhaps the last modern classic to be individually wired, rather than employing a multiplex system. 'There's so many, many wires in the car!' Paul spent weeks with a multimeter and large colour diagrams printed out from the late Phil Paynes' excellent Quattro website. The dashboard voice synthesiser module was a particular challenge.
On Thursday June 12, 2014 Paul's Quattro passed its first MoT since 1997 – just two days before its shake down run to the Le Mans 24-Hour race. 'I've been going to Le Mans for 25 years, and it was great to get there in the Quattro again. I painted the wheels the morning we left – they dried on the way there!' And is the car as good as Paul remembers it being when he bought it 26 years ago? 'Even today they're quick cars, and the technology in them is genuinely useful – you can switch the ABS off if you're driving in snow, for example, as ABS actually hinders braking distance and control in those conditions. It's clever and considered stuff, not like modern cars!'

What's it like to drive? Neil Campbell gets behind the wheel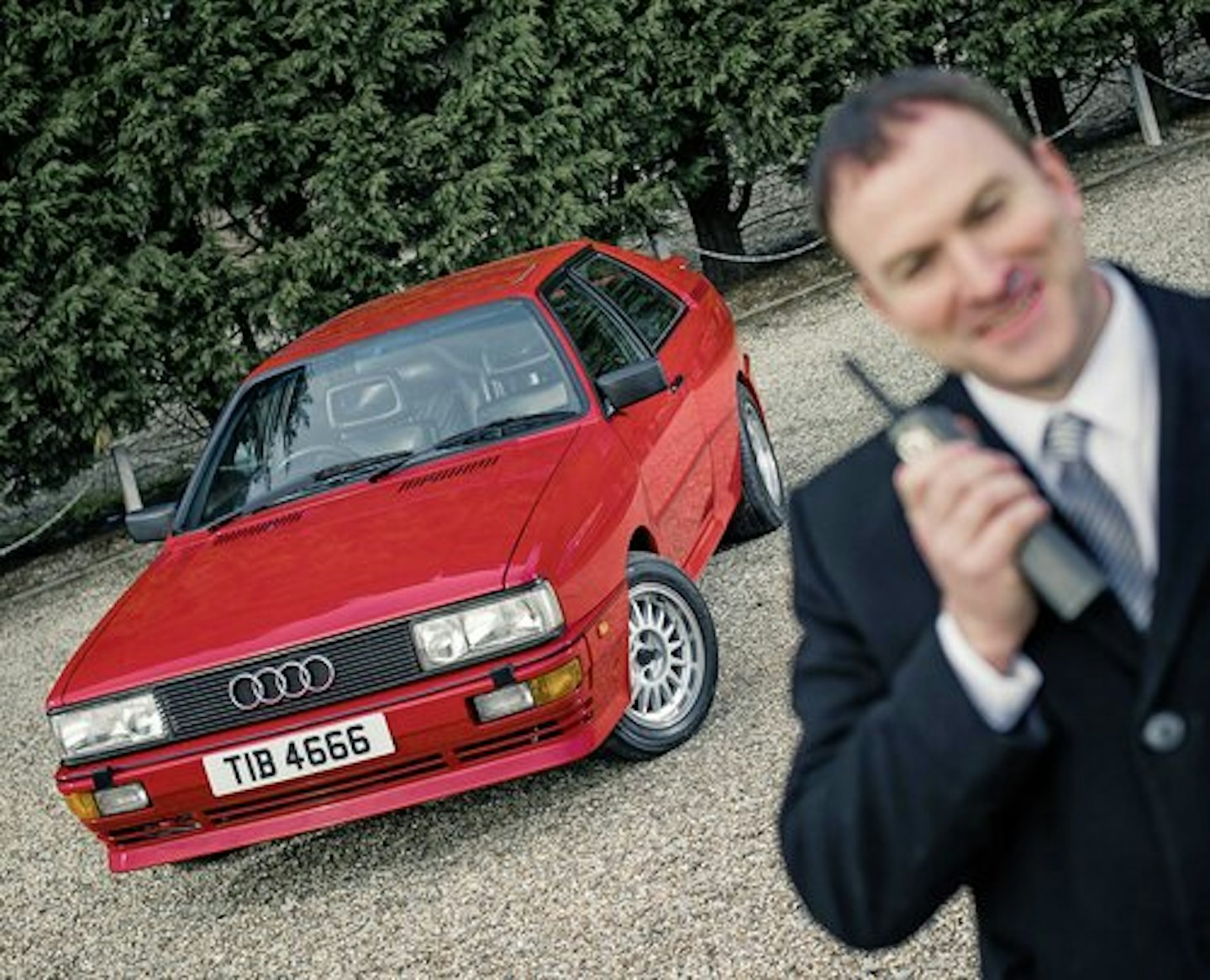 Ok, I'm nervous. This is a powerful car, owned by a DCI, and I've just been busted for speeding. I remember driving the Practical Classics Quattro but Paul's is beyond comparison. It's brawny, it's extremely fast, and, unlike ours it all works properly. Even the slighty creepy taking dash.
Paul is an advanced Police Pursuit driver, so when he offers to take me for a fast run in it I'm naturally excited. Oh. My. Goodness. Paul heels and toes between changes, keeping the revs up and the turbo on boost and we catapult towards the neighbouring county. I thought it was amazing when I was driving, but this is something else. Believe the hype; the Quattro is out of this world good, especially at the hands of a professional.