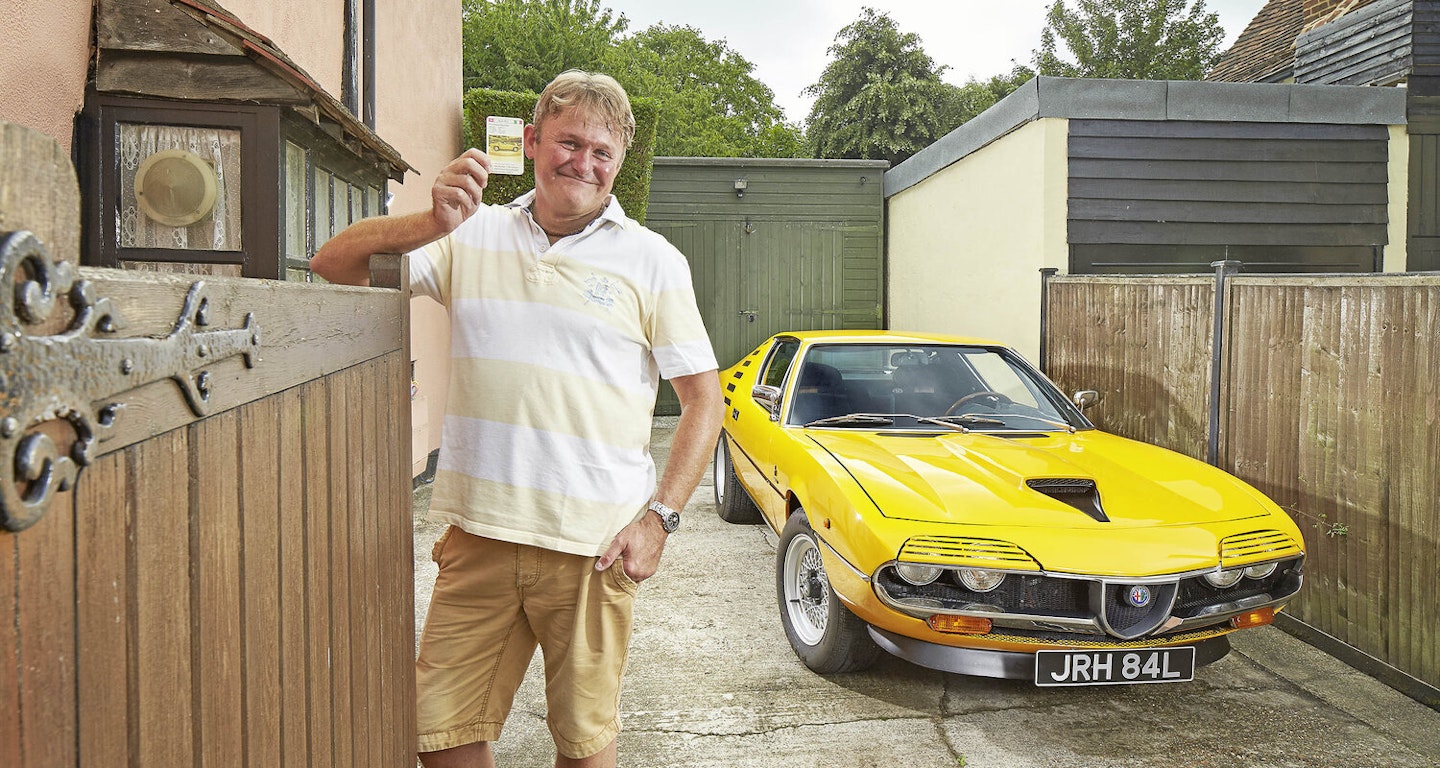 LITTLE DID HE KNOW, A GAME OF TOP TRUMPS WOULD CHANGE THE LIFE OF DOMINIC HENTALL.
Words: James Walshe Pictures: Matt Howell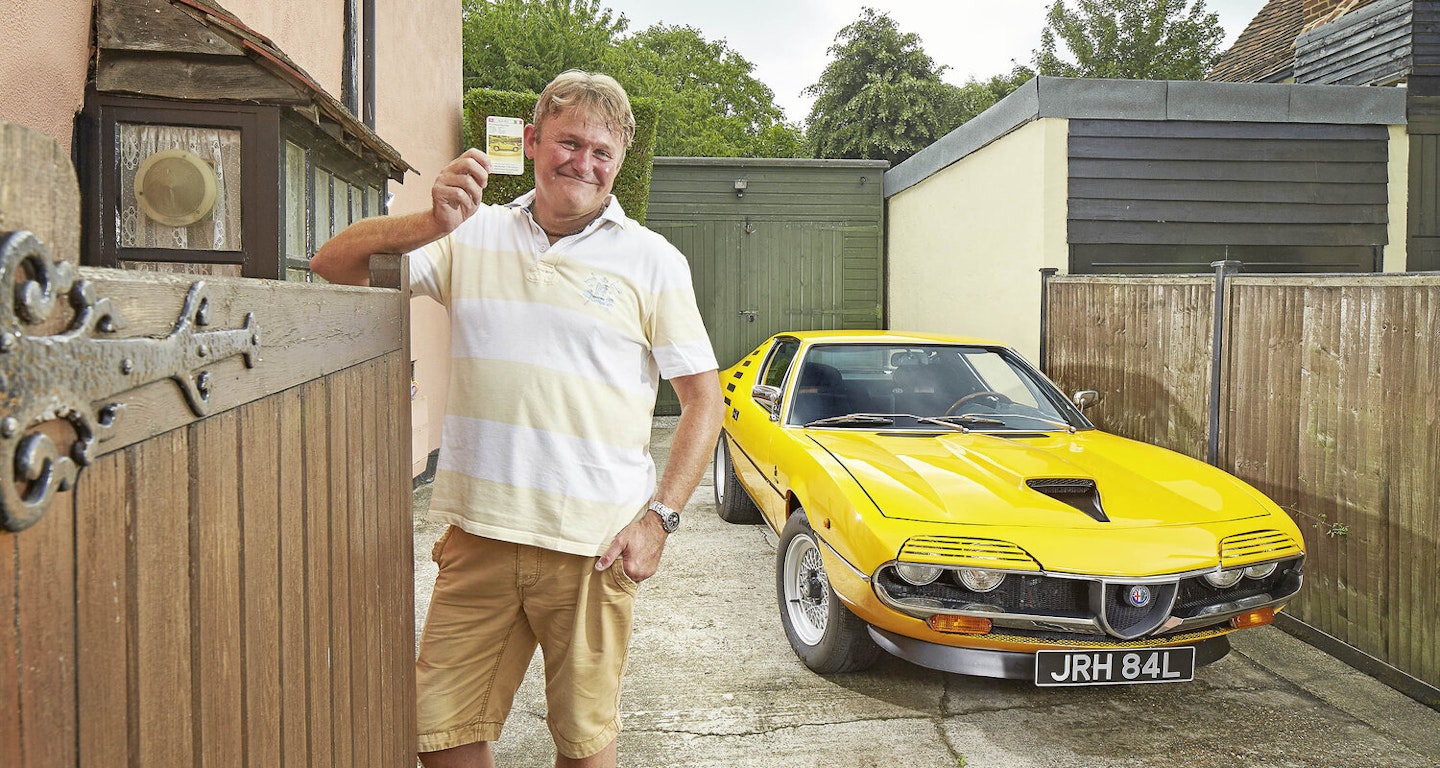 Listing all the cars you've owned can provide an interesting map of your life. A clear historical pattern of financial wellbeing can emerge; from the time you fumbled about behind the wheel of your first motor to a progression into something representative of an improvement in your monetary circumstances. As we approach middle age, many of us end up in something family orientated and sensible - others will choose a premium badged saloon. And then, as the kids fly the nest or we retire, the lucky few will have something truly fruity stashed in the garage.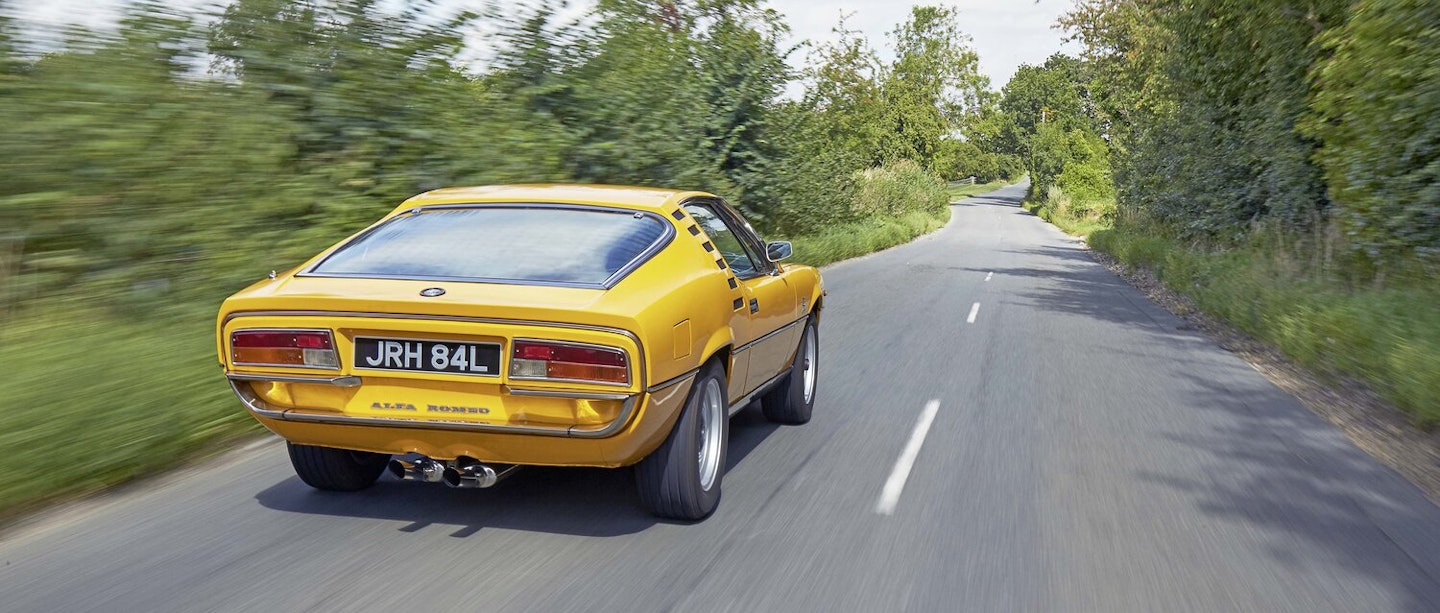 You can certainly map out rise and rise of the career of Dominic Hentall by scanning through the list of his cars. It begins with a humble Morris Minor, a Fiat 850, Peugeot 104 and a Citroën GS. As your eyes scan down the list, you see things improving in the late 1980s as he snaps up a succession of Lancia models, including a Beta Coupe, Beta Spyder and a Beta Montecarlo Spyder – all restored by himself and his brother. You then become aware at the moment Dominic's career in the wine business really begins to take off. It's the late 1990s and by now, he's dumped his Lancia Fulvia Zagato in favour of a Maserati Biturbo Spyder, which is followed by a Ghibli GT and later, a Maserati 3200 GT. But then Dominic's car list begins to go off the scale – and collectively we begin to inevitably eye him in a different light – perhaps even with a shameful smidge of jealousy...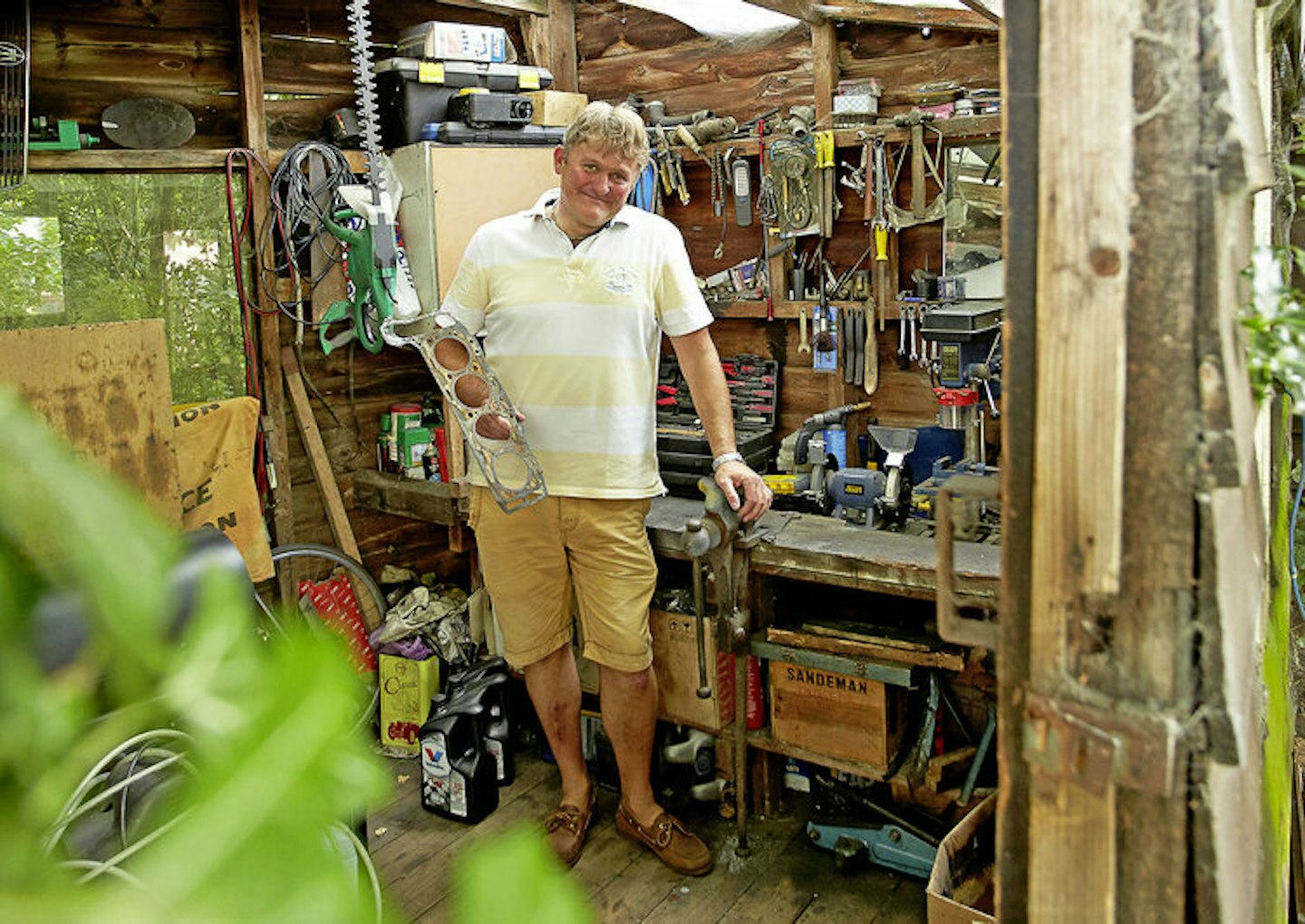 Dominic's potting shed - where the magic happens!
He's into his forties and driving out of the showroom in a Ferrari 400i, Lamborghini Countach 5000S, Dodge Viper SRT10 and a Ferrari 512 TR Koenig. But let's not begrudge the man his success because there's something you need to know about Dominic Hentall. He has – over the years – maintained all of these cars by himself. In a tiny wooden potting shed.
'Sorry about the cobwebs' Dom apologises as he stoops under a shabby-looking Perspex roof. If it was politically correct enough to still swing a cat these days, you'd struggle. The shed is so small and so completely tatty, you'd be concerned about leaving a single shrub in there, let alone valuable components from a Countach. Of which there are more than a few. But despite the presence of dusty parts from a Ferrari flat-12 and various Viper entrails, we are here to join Dominic for one giant leap backwards into his past. His supercars have all gone. Sold, presumably to collectors elsewhere with considerably larger garages. Dom's latest restoration conquest involves a car he fell for at the age of twelve during a game of Top Trumps. He has left his life of supercars behind and has returned to his first love: the Alfa Romeo Montreal. 'When I heard one for the first time, as a kid, the sound of it... It revved like a hornet's nest' he says, clutching the very Top Trumps card he used to study as a child. 'It looks great, doesn't it? But it was the sound.... it just got me. I knew one day I'd come back to a Montreal.'
Shockingly, at launch in 1970, the Alfa Romeo Montreal cost more than either the Jaguar E-type and Porsche 911. At first glance - and certainly when you consider Alfa Romeo's fall from grace to the current mire of Fiats in frilly dresses - it's hard to imagine anyone parting such a large amount of cash for an Alfa Romeo. But the Montreal arrived in an era when Alfa still shone bright. With that badge came respect on a level with any supercar maker, backed up by a long romantic history of exceptionally beautiful and unique automobiles. Even Henry Ford was a fan, having told the then Managing Director of Alfa in 1939: 'When I see an Alfa Romeo go by, I tip my hat'.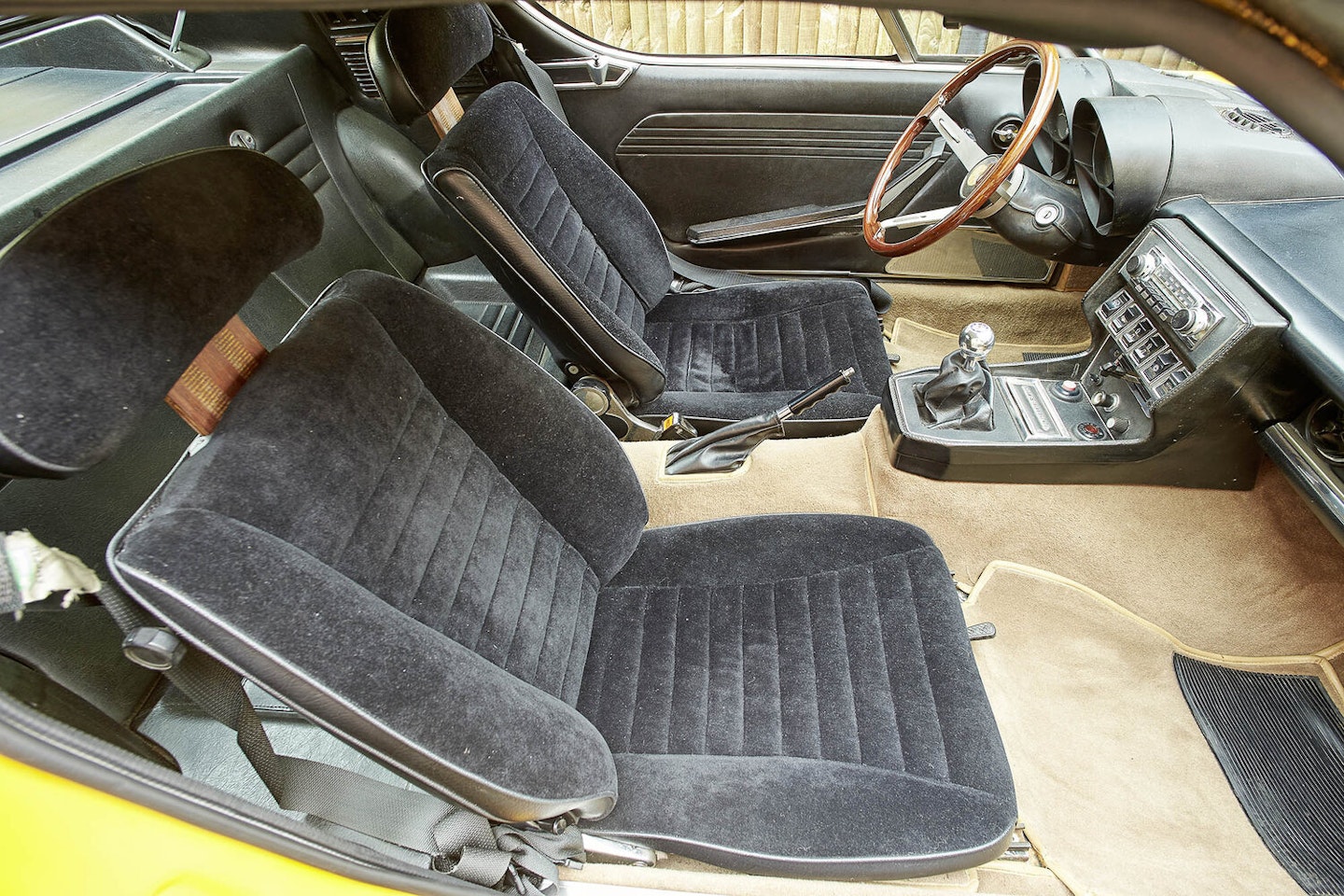 'The styling of the Montreal is the first thing that hit me, admittedly' says Dominic. For that reason, I really wanted to find a restoration project that didn't need a great deal of bodywork'. Trying to re-sculpt Gandini's lines felt like an impossible task so wisely, Dom took his time seeking out the perfect project. 'I've always been sensible about knowing my limits' he admits. 'There are certain jobs I need specialist help with – but from an early age, I was keen to have a go at as much as I could'.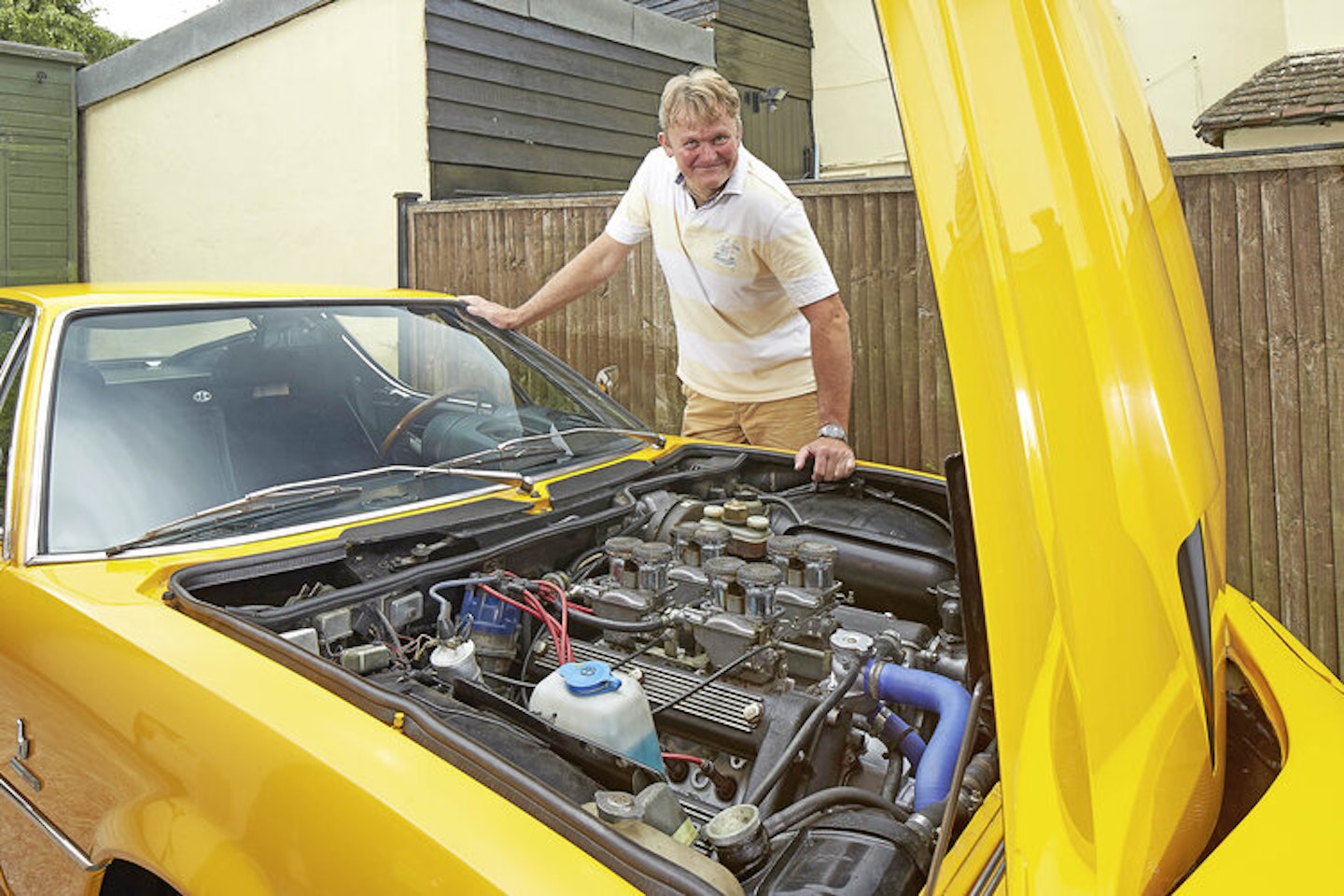 Dominic's own restoration journey began at the same time as his entrepreneurial career - at the age of 14. 'My brother Ewan and I were still at school when we bought a Morris Minor for £75 from an old lady. It was very rusty underneath so we stripped the whole thing back to the bare metal and re-sprayed it. We overhauled the suspension and brakes and put in a second hand engine'. The boys then parked it on a local grass verge with a 'for sale 'sign in the window. He grins: 'It was snapped up soon after for £750!' Shortly afterwards, a Fiat 850 Sports Coupe turned up. 'It had been off the road for a while and had rusted through. I couldn't get panels so I cut out the rust and hand fabricated all the panels myself'.
Twenty-five years later, Dom was hoping to avoid the use of these skills for the restoration of his Montreal. 'It would have been a nightmare, considering the rest of the car needed completely stripping apart and putting back together. The engine... well it was much more work than I ever expected for starters'. Dominic got it going but there were problems almost immediately: 'It smoked so much, you couldn't see a thing. It was burning oil, whilst the head gasket was gone. I spent a month trying to fix it but it was futile. I need to do a full rebuild. There are four chains in this thing for instance – I was petrified!' With advice from his good friend and local Italian car specialist Roberto Grimaldi, Dom was able to begin work with a little more confidence.
The engine was carefully stripped down, with each part placed on a bit of old plywood, balanced on the barbecue in Dominic's tiny shed. 'I wore out a path between the car and my garden shed, the number of times I walked back and forth with bits of the engine'! The whole rebuild was done in the shed: 'It was a tight space to do it all but I did everything in there, from flattening the heads to grinding in the valves'. Having done similar jobs with the engines of his previous cars – including the Countach and Viper – Dominic was confident of success. 'I used my MIG welder for custom built stuff – anything I couldn't find, I remanufactured'. Even the little domed covers over the windscreen wiper arm bolts were made by Dominic. 'They're made from bits of old bodywork I cut from the Countach when I restored that'.
The task of unravelling elderly Italian electrics was predictably difficult. 'Nothing worked' our hero sighs. 'Not even the slightest glow'! He checked all the fuses, cleaned them up and got about half of it working again. 'After days and days of poking about, I unravelled and reinstalled wiring, replaced bulbs and bad connections and rebuilt switches'. Neither of the windows worked, obviously. Inside each door was a maze of wires and pulleys. 'The electric windows run off seven or eight pulleys and a wire that snakes all the way around each door. All of those pulleys are on tensioners – it was so complicated, I'd never seen anything like it!' Both window motors had of course seized but worked again after Dom dissected them. He then worked his magic on the interior. 'The dashboard was hanging out and much of the plastic trim needed to be remanufactured, parts of which I spent painstaking hours in the shed gluing and cutting'.

Things eventually came together and at last the car was back on the road. But there were a few nasty surprises around the corner. All those months of doing everything by the book, and both head gaskets went. 'I was so demoralised' says Dominic. 'My Alfa Romeo was living up to the firm's terrible reputation.' The gaskets had failed between the pistons and later according to some specialists, the engine was said to have a ridiculous torqueing-down procedure. Dominic had been completely unaware, having followed Alfa Romeo's recommendations. 'Any engine, you torque it down cold, warm it up and re-torque it down hot. But the Montreal book recommends you do it cold, torque it down hot, let the engine cool down and drain all the water out so it's below the level of the heads. Then you undo one nut at a time, oil it and then re-torque it. I've never heard of anything like it – and neither had anyone else!'
That little sting in the restoration tail done with, Dominic fired up his Montreal and hit the road. 'When it's running well, it's just brilliant. Sometimes it feels like it's on the edge of a nervous breakdown but that's Italian cars for you. Fortunately, I've got it working properly and use it often and with confidence'. As expected, he's doing most of his own maintenance on the car. We discover he's also a pianist with perfect pitch. 'I tune the carbs regularly, using a hose pipe to my ear'.
With his life of music and wine, topped off with a rare Italian sports car outside, is life complete for Dominic? Evidently not. I realise all the time we've been chatting, the Montreal has been parked on the drive. I glance into what I thought was an empty garage and notice a large low-lying black sheet at the back. It's a car cover. With permission from Dominic, I wander over to it and peek underneath to find a 2002 Lamborghini Murcialago. I look up at my host and raise an eyebrow. 'Just something for the weekend' he smiles, nodding towards the garden shed. 'Of course, I service it myself'.