JAGUAR E-TYPE
It's not often a reader comes across an abandoned E-Type Jaguar. Incredibly, John Wibberley found the rotting remains of a 2+2 FHC example in a hillside garden in Andalusia. The owner had driven it to Spain when he moved there in the 60's and abandoned it!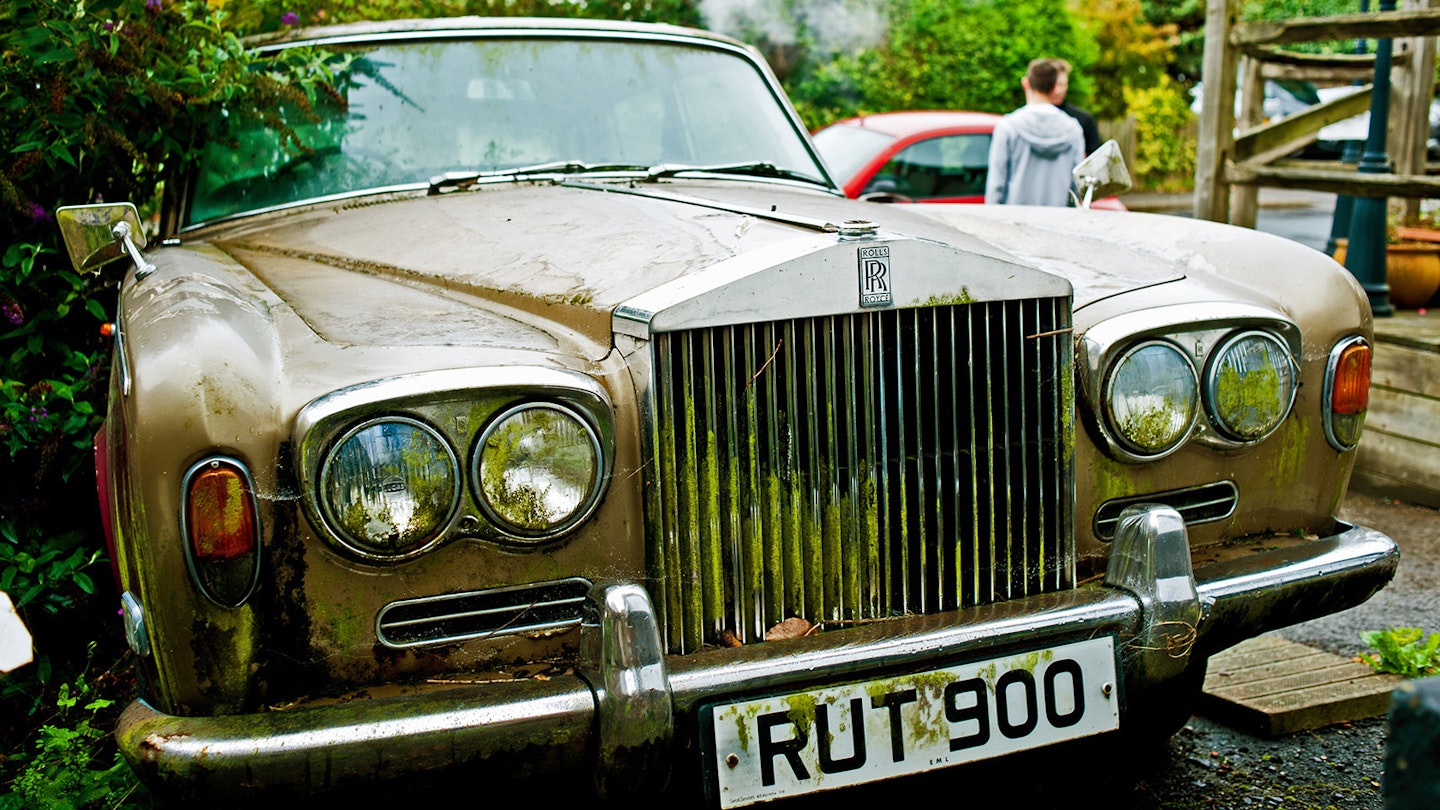 ROLLS ROYCE SILVER SHADOW
Still on the driveway theme, Robert Lazenby spotted a rotting Rolls Royce Silver Shadow in a remote village in the middle of High Weald, Sussex. It's likely this one is beyond economical repair, imposing and majestic as she is.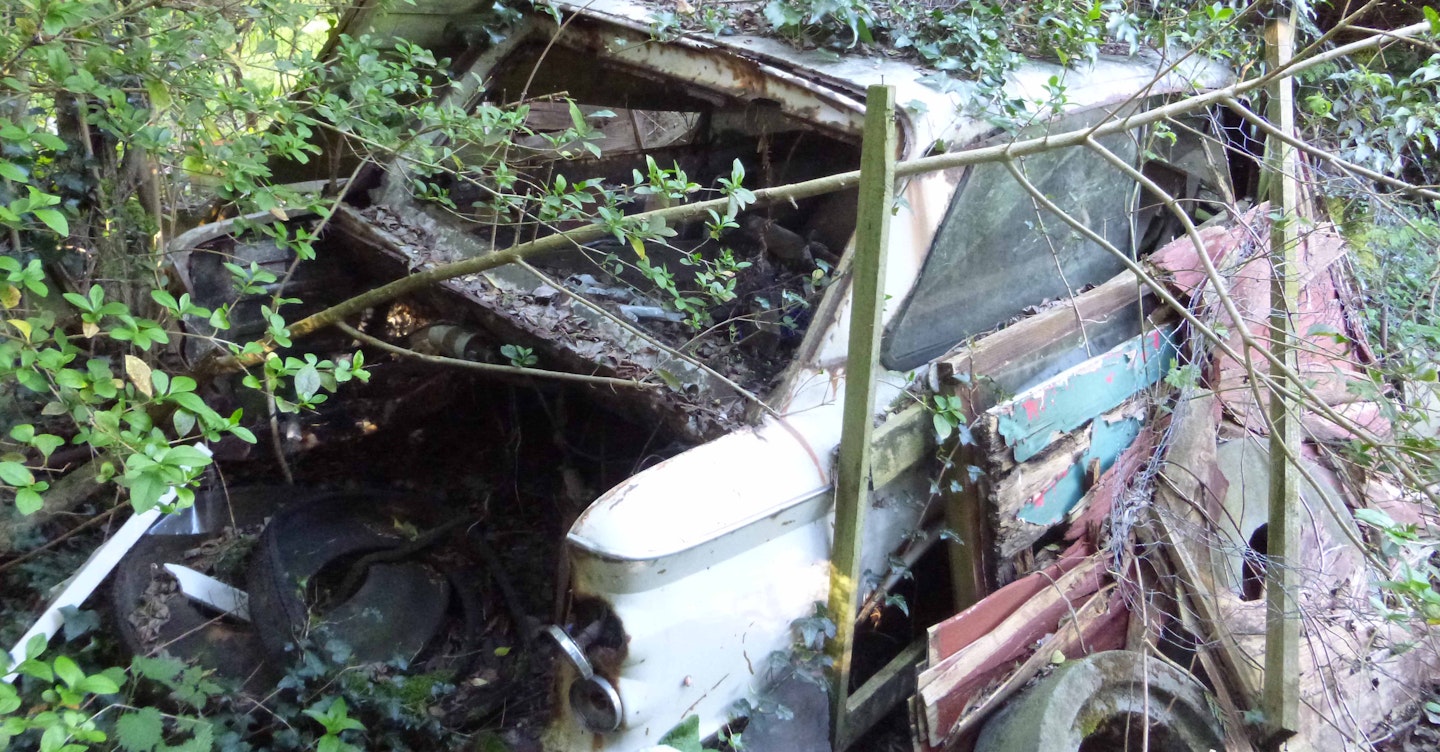 HILLMAN IMP
Glyn Roberts found this Hillman Imp hiding away at the back of his own property near Mold in North Wales. The car still has the windscreen and some bits that may be useful for somebody. We have Glyn's phone number if anyone is interested in making contact.