It starts with a rather nice Wolseley Hornet being winched out of its resting place. One of 28,000 Hornets made from 1961 to 1969 - with and Riley Elf. Outside door hinges means an early model (1964 in this case), as they became concealed two years ahead of the standard Mini.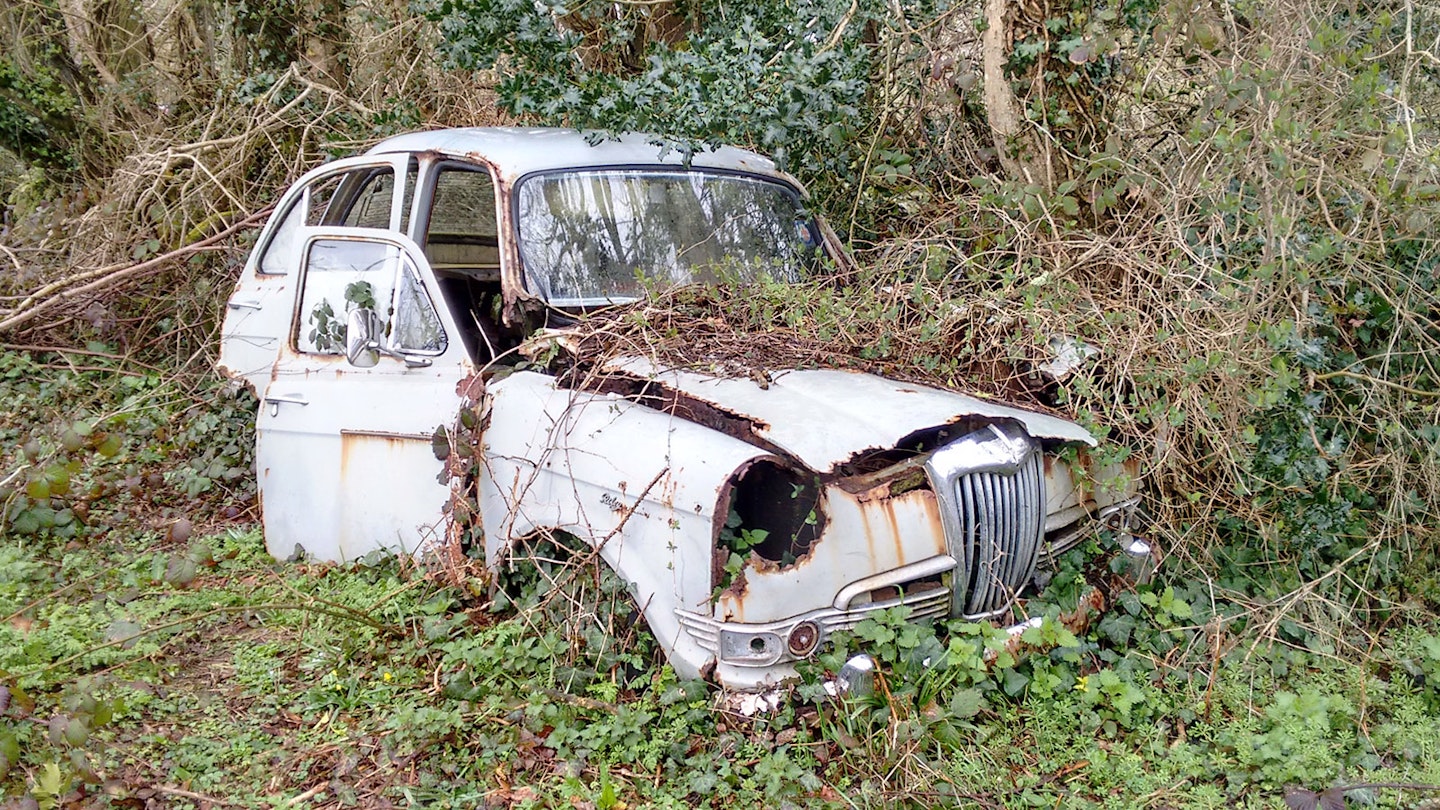 The name Riley during the 1920s-30s was well known for producing large stylish saloons and sports roadsters with a pedigree racing record, but by the 60s they were badge-variants of BMC vehicles like this once-pretty Riley 1.5 (1957-65), coming with Morris Minor chassis and a 1.5 S4 OHV engine capable of 85mph. This picture was sent to us by Matthew Carnell.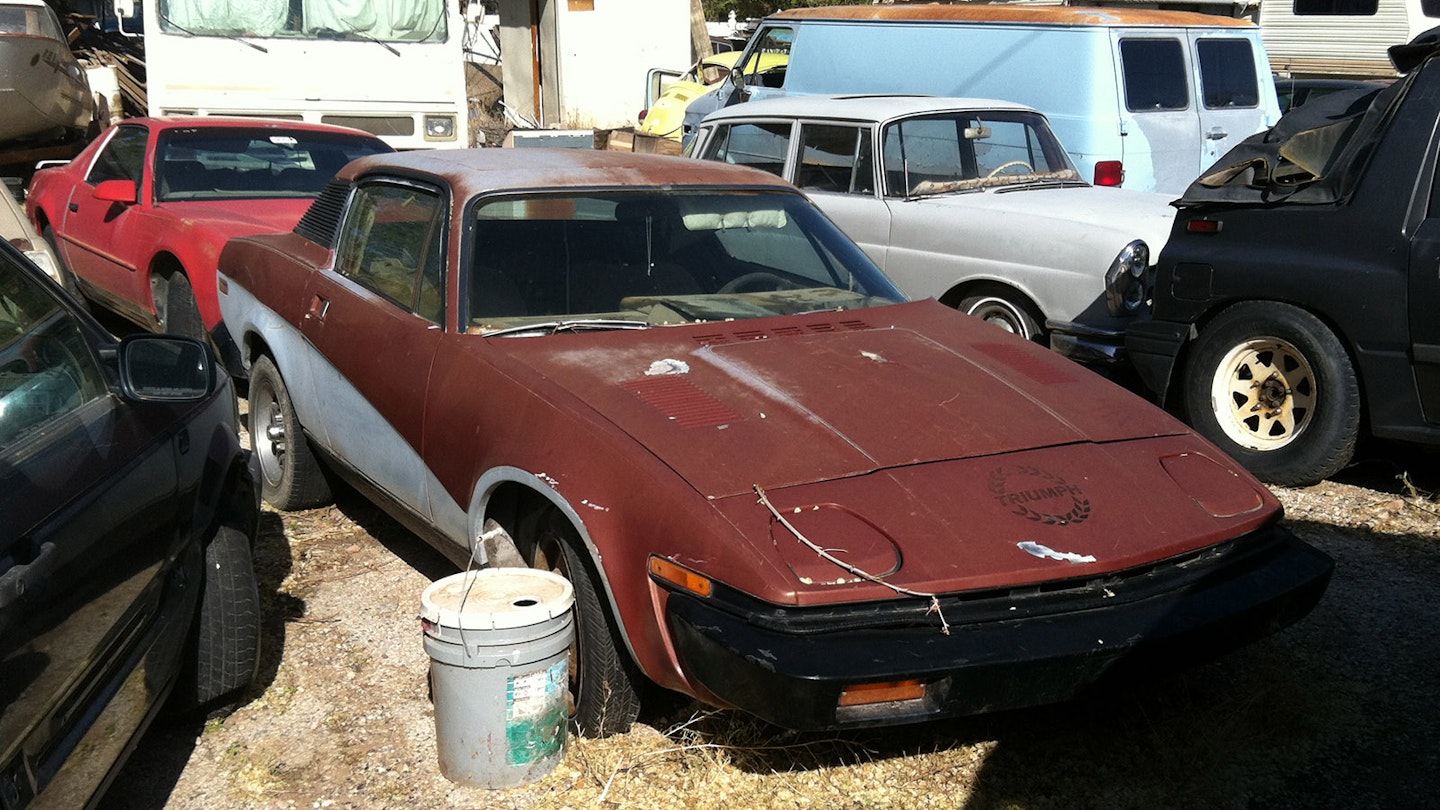 One of the last of the popular British sports-cars shipped in great numbers to the States where they were lapped up. For this reason it was over a year before the UK market had a chance to buy a Triumph TR7 (1975-81). This one was spotted by Ian Clarke driving from Vegas to Utah.