Rust-hunting superstar Oliver DaCosta presented us with a set of photos from his travels. Clear favourite is this BMW Isetta, discovered in a hedgerow somewhere in the Morpeth region of Northumberland. It's a 1960 model and has been there since 1981.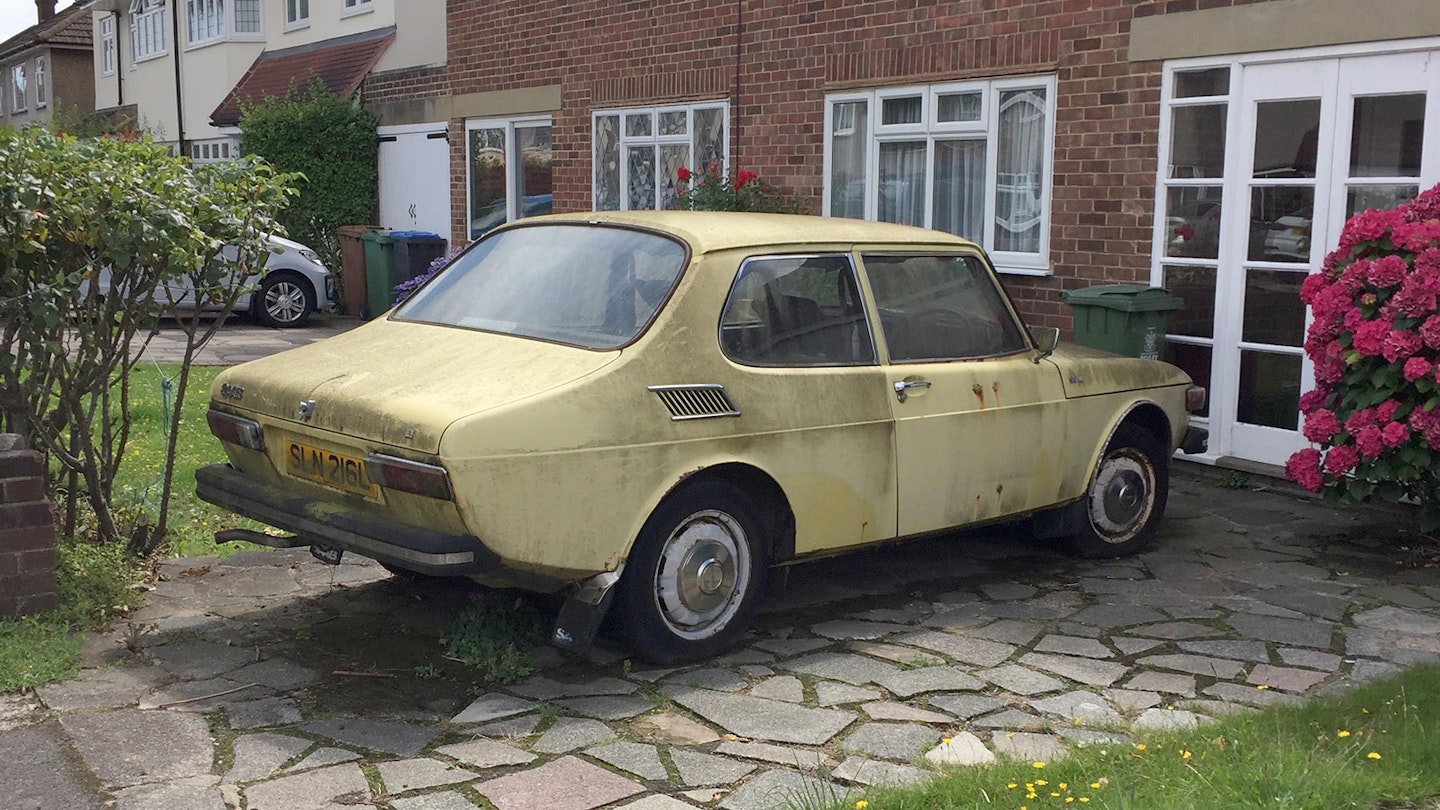 Here's a filthy but complete 1973 Saab 99, spotted in London. It appears to have been off the road for more than a decade.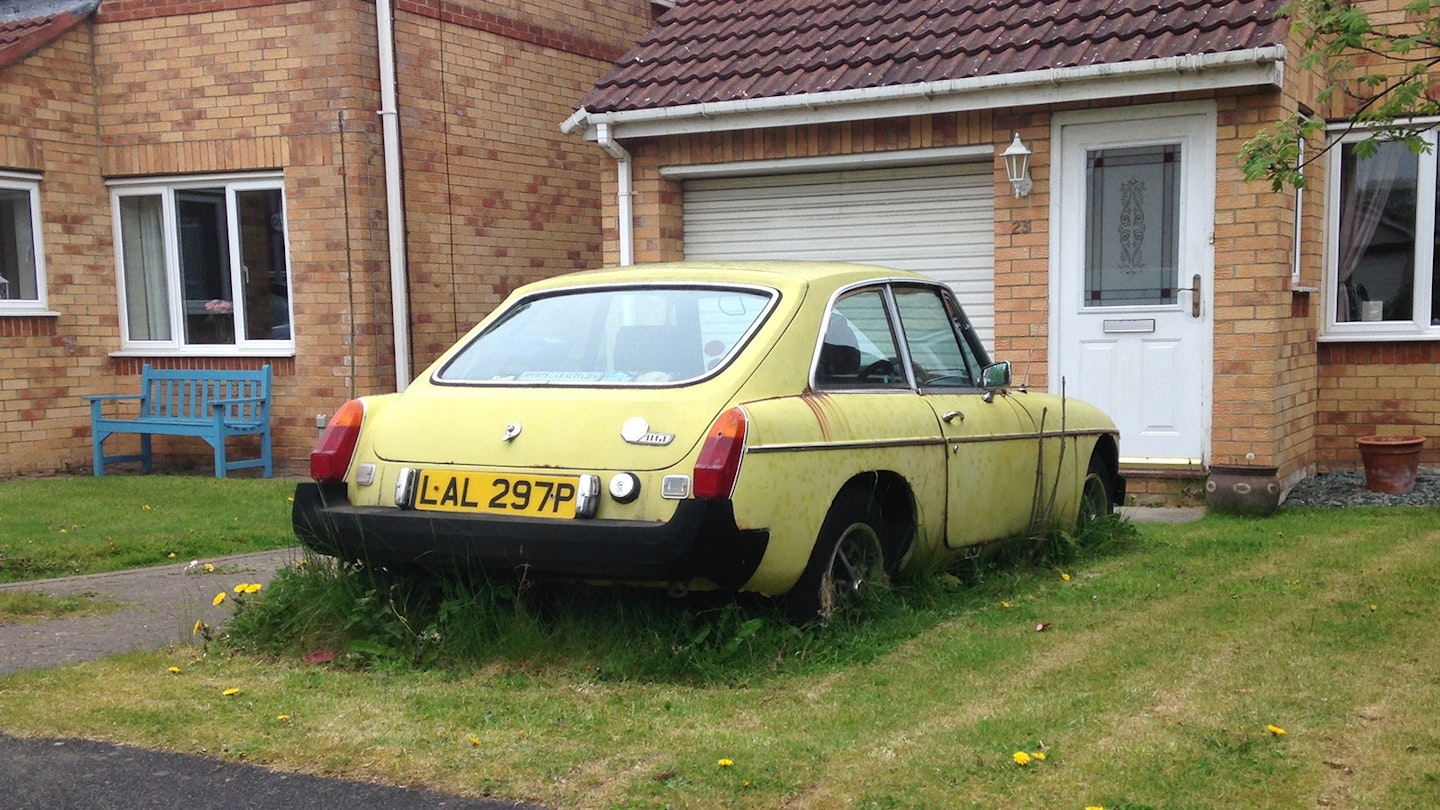 Another rust yellow ornament, this complete and restorable MG BGT was registered in August 1975 and is on SORN, and appears to have been sitting there even longer then the Saab!