Here's a Mini Pick-Up (1961-82) which has been unearthed in Scotland. Exterior door hinges show it's an early 60s model.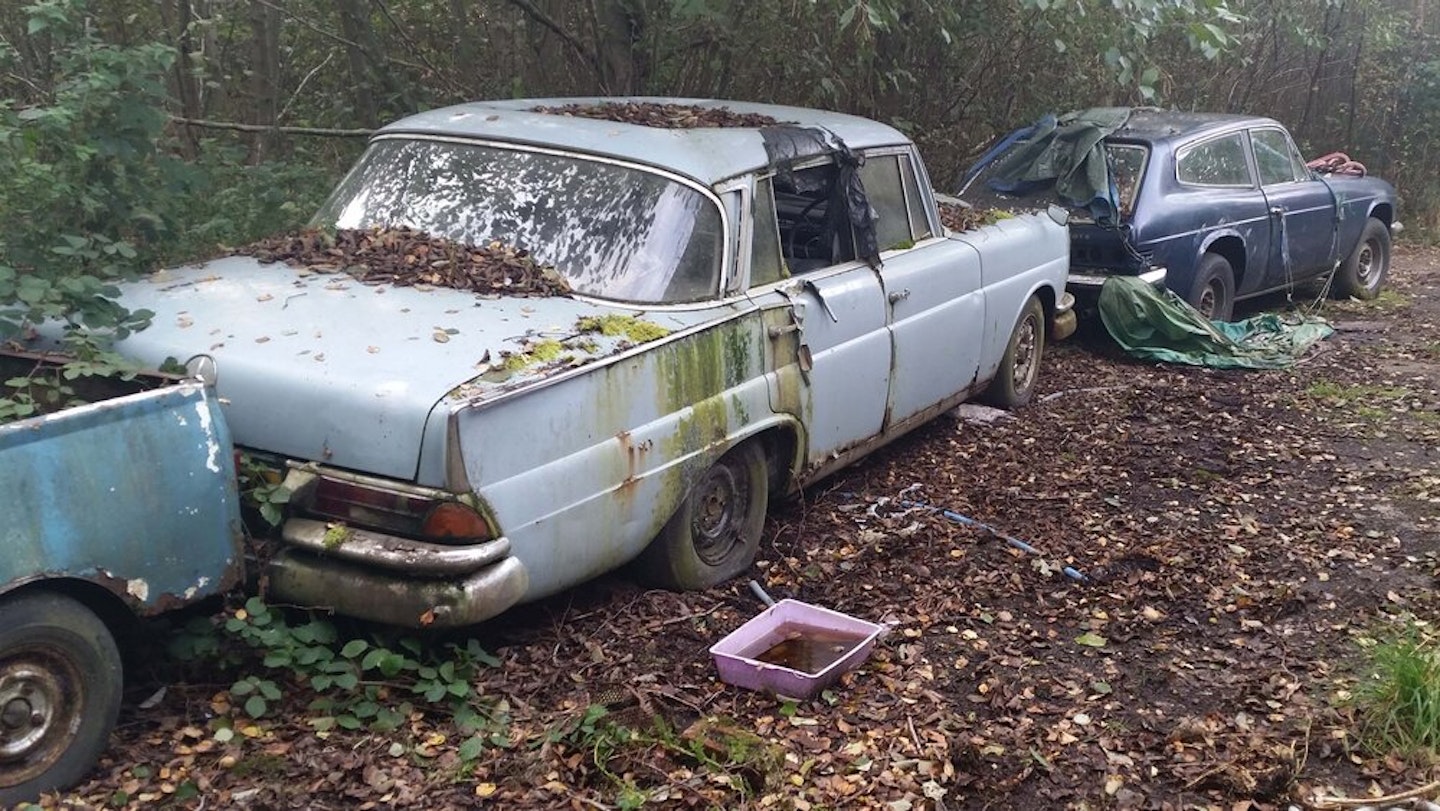 The rusting remains of a Mercedes Benz 230S (1965-68) with 2281cc Straight-6 OHV engine.
The name Riley during the 1920s-30s was well known for producing large stylish saloons and sports roadsters with a pedigree racing record, but by the 60s they were badge-variants of BMC vehicles like this once-pretty Riley 1.5 (1957-65), coming with Morris Minor chassis and a 1.5 S4 OHV engine capable of 85mph.