The need to do something different and a love of Ford's fizzy Puma engine led Mathew Roberts to create this rowdy little roadster
WORDS NIGEL CLARK PICTURES MATT HOWELL
To understand how this Ford-Triumph hybrid came into being, we need to understand a bit about its creator. Mathew Roberts is a serial Triumph owner and restorer; he reels off a list of nine Triumphs he's owned over the years, plus several MGFs.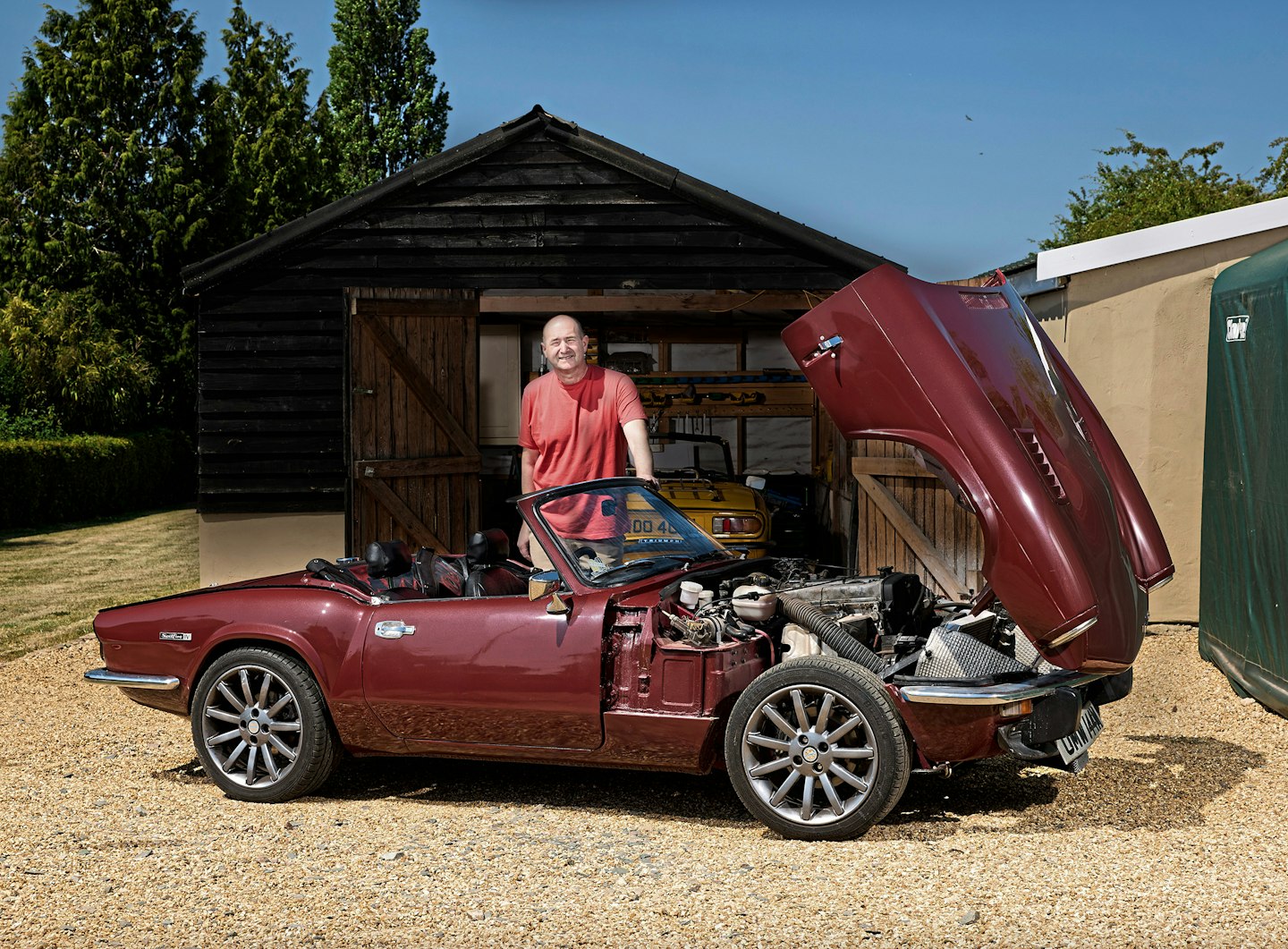 Mathew explains his love of Triumphs started in childhood, with an aunt who drove a Spitfire MkIV and allowed him to ride top down in the back, an experience from which he's clearly never recovered! Combine his passion for Triumphs, his taste for tough restoration projects and his professional life, which includes qualifications in both mechanical and electrical engineering, he was destined to do something totally innovative with a Triumph. And so it began in 2016, with our irrepressible Triumph hero feeling the itch to do something different, and looking for a new challenge: to develop a Ford-engined Spitfire.
Getting started
The Spitfire basis for his project was a 19-owner-from-new 1973 car that had been completely stripped for a restoration, which then stalled. To say it was a problem car would be understatement; in Mathew's words 'it was all in boxes, I had to take a van and trailer across the country to Plymouth to collect it. The body and chassis were very rusty, with some badly executed repairs' He'd factored in such problems as, at £450, the price was right. Careful budgeting is a theme that would run throughout this project.
Late in 2016, Mathew plunged straight in, cleaning, repairing and painting the chassis. Much of the following year was taken up with body repairs. The previous owner's attempt at sill replacement was deemed unsatisfactory, so Mathew cut this away and started again from scratch, also replacing the extensively corroded floorpans. Slowly he turned the body tub from fresh air and corrosion back to sound steel. Departing from Triumph's original body design, he cut away a large rectangle in the centre of the bulkhead, reinforcing the edges with steel angle. This allows the engine to sit well back in the chassis for better weight distribution, and gives clearance for the back of the Ford engine's wide, double overhead camshaft cylinder head.
Follow the restoration progress in the December 2023 issue of Practical Classics, or get instant access on your device for only 99p.