No British state occasion or air show is complete without the thunderous soundtrack of half a dozen Merlins above.
It's a sight known worldwide: The unforgettable spectacle of Spitfire and Hurricane flanking the magnificent Lancaster is the work of a dedicated team of men and women who make the extraordinary and unique Battle of Britain Memorial Flight possible.
When not wowing the crowds with this unrivalled display or ensuring the security and defence of the United Kingdom, members of the BBMF can often be found tinkering with their own fleet of classics during their spare time.
This band of men and women call themselves the RAF Motor Club and Practical Classics has been granted exclusive access to their garage.
Squadron Leader Jeff Hesketh (Ret'd)
1969 MGB Roadster
At one point, with showers sweeping across the airbase, we were forced to take shelter underneath the nearby Hurricane, the sound of rain tapping against the skin of the wing above. Then, amid the distant roar of jets, the familiar rasp of an MGB Roadster, its immaculate silver paintwork and chrome flashing past the line up of Typhoons on the apron. Its pilot drew up in front of the hanger and former BBMF Squadron Leader Jeff Hesketh bounded out. Sporting the finest moustache, Jeff carries himself in exactly the way you might expect a Squadon Leader to. The perfect gentleman pilot – in an MGB. It just doesn't get any better than that. As BBMF Ambassador these days, he's 'The Knowledge' of all things BBMF and as it happens, a big fan of MG cars.
His own MGB – bought for him by his wife as a retirement present in 2011 – was registered on September1, 1969.
'The car spent a great deal of its life in a titled owner's private collection' says Jeff. It was during this time that the car was restored extensively by two former Browns Lane mechanics. 'They replaced almost every major component, which is useful!'
Nowadays, Jeff continues to maintain the car with assistance from Roman Garage near Grantham. 'Recently I've replaced the coil, renewed the brakes and fitted new instruments, including clock, voltmeter and oil temperature gauges'. Jeff also installed possibly the greatest thing to ever be fitted to an MGB: A start button from an actual Spitfire. See? It really doesn't get any better.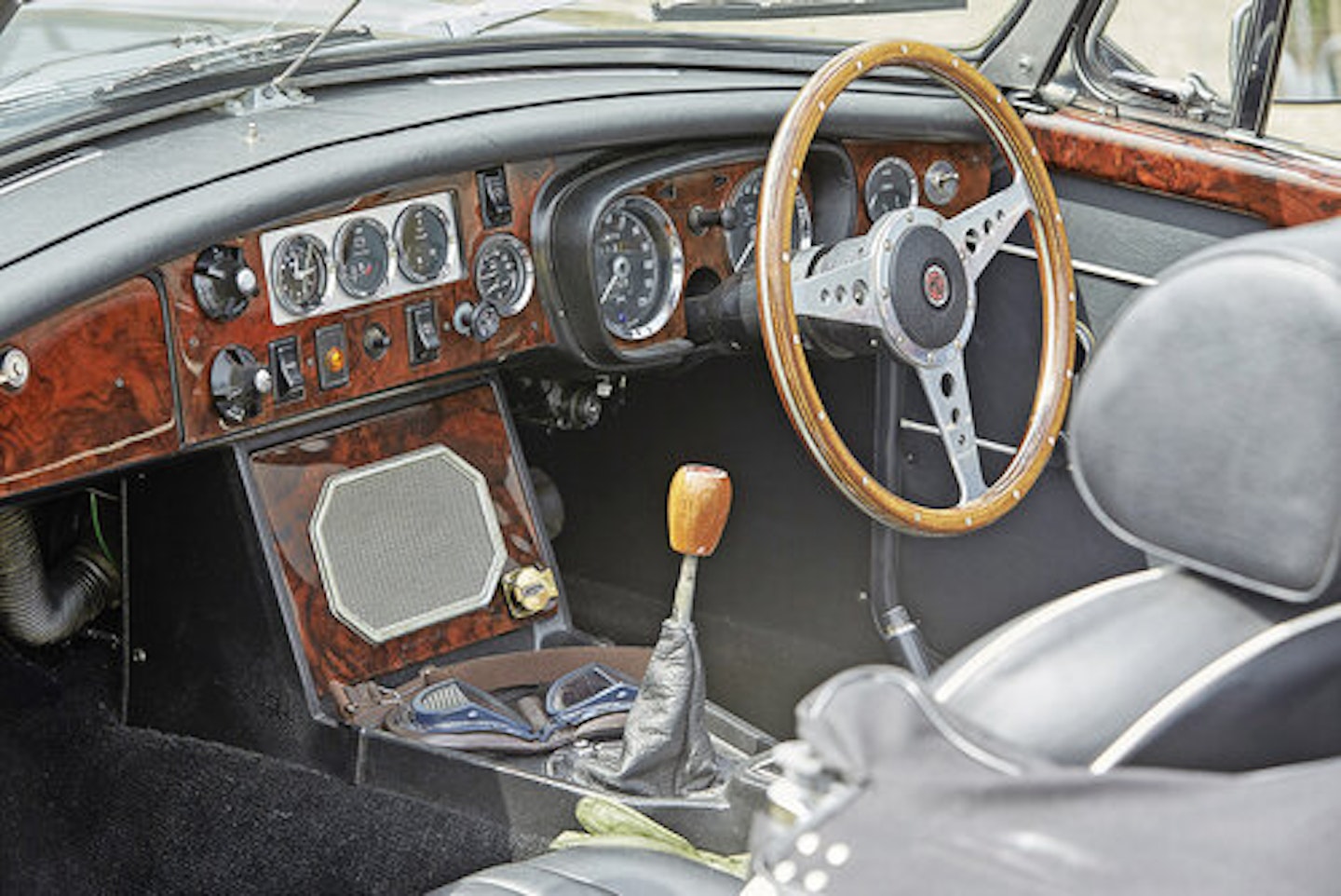 1966 Volkswagen Beetle Corporal Mark Kirkpatrick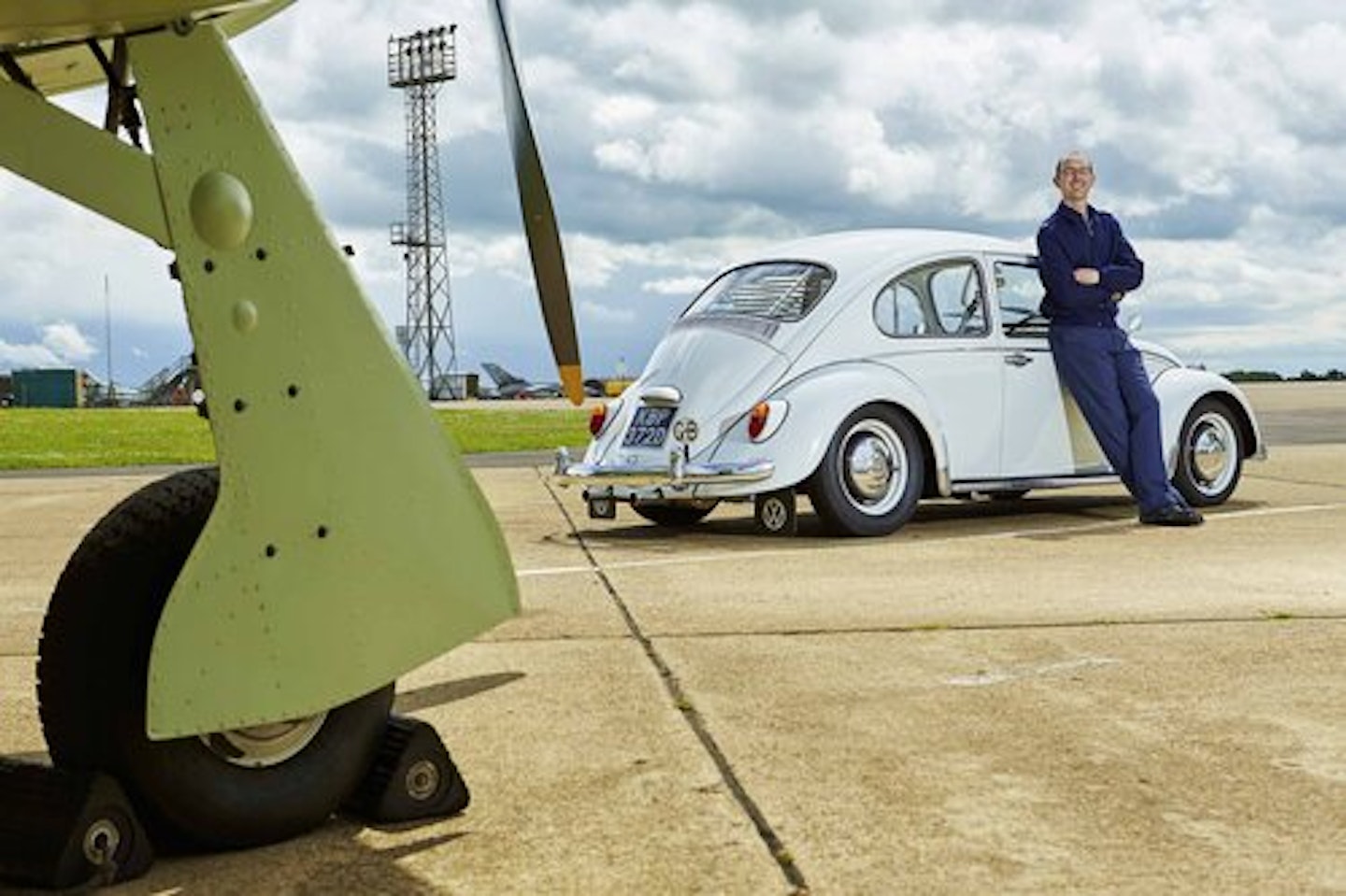 Corporal Mark Kirkpatrick has owned his VW Beetle for over 21 years, since he passed his driving test in fact. 'All my mates were into Minis so I wanted to own something different,' he says. 'My dad was a taxi driver and he always drove Volkswagens, so I've grown up with the marque.' After four years of being his only car it was beginning to get tired, but there was an issue; in the meantime Mark had joined the Air Force and had been posted to Germany. 'My dad took some holiday and drove it over to me,' says Mark. 'It failed the British Forces Germany test (BFG) on corrosion, so I took it to a guy who replaced the sills.' With the car now off the road Mark decided to carry on, completely stripping the entire car. 'I finished the restoration in 1998.' Mark undertook the rest of the work himself, and it was all completed on British bases in Germany. 'It's pretty much the same now as it was when I finished it, and it's quite original for a Beetle. I still run six-volt electrics, for example.' However, when the engine needed attention last year Mark took the opportunity to rebuild it and change the pistons and barrels. This upped the CC from 1300 to 1600, for added poke. 'I'm not a member of the Motor Club as I live 20 miles away and have my own workshop, but it's a great resource for the youngsters starting out.' Like many of the BBMF boys gathered here today, Mark is a serial classic owner and engineering enthusiast. The Beetle is now the only car in his collection, but he's also owned a VW fastback and a Camper. 'I'm on my second tour, and the fourth year with the BBMF. I did eight years as a Junior technician, then spent a couple of years on the Harrier Jump Jets,' he says. 'I started off as an engine mechanic, but now I'm trained on airframes too. I do a bit of everything when it comes to looking after the BBMF fleet. It's just the best fun and I love every second of my job.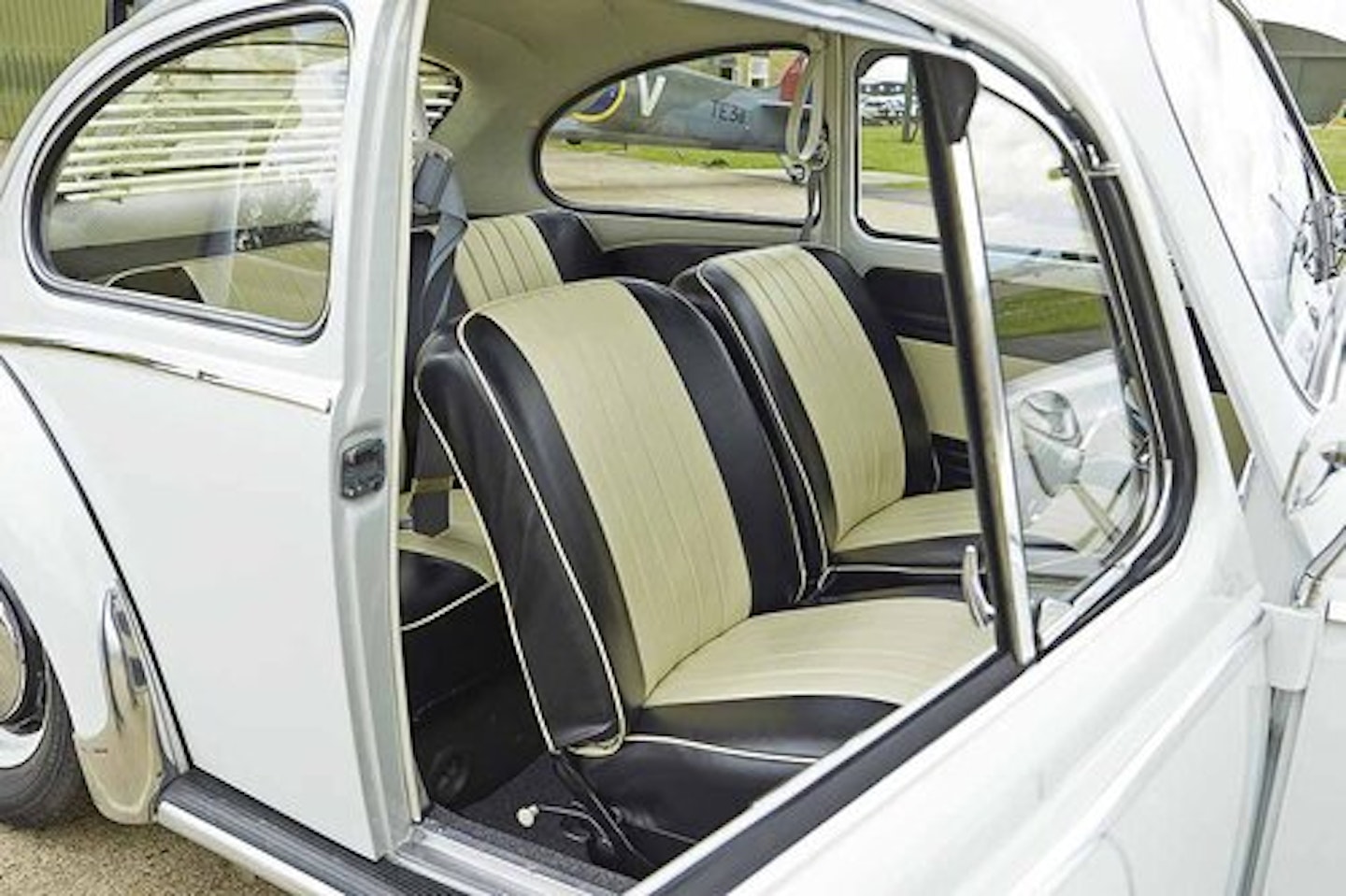 1979 Ford Capri 3.0 Senior Aircraftsman Technician George Taylor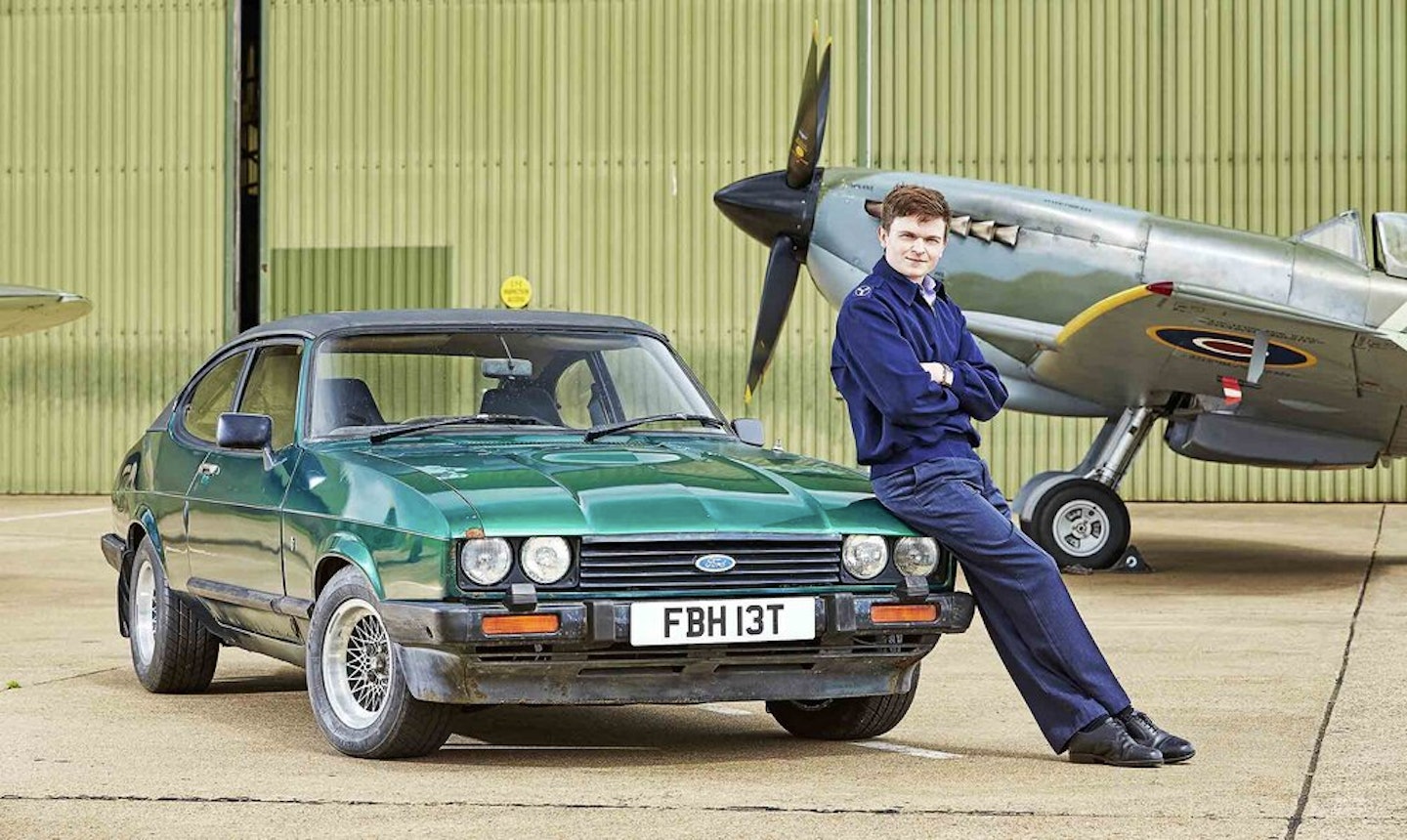 Not long ago, the MkIII Capri had become the chosen transport of scruffy East London wideboys, so it's a bit of a surprise to find an immaculately dressed young RAF chap at the wheel of this one, a very original 1979 3.0 model.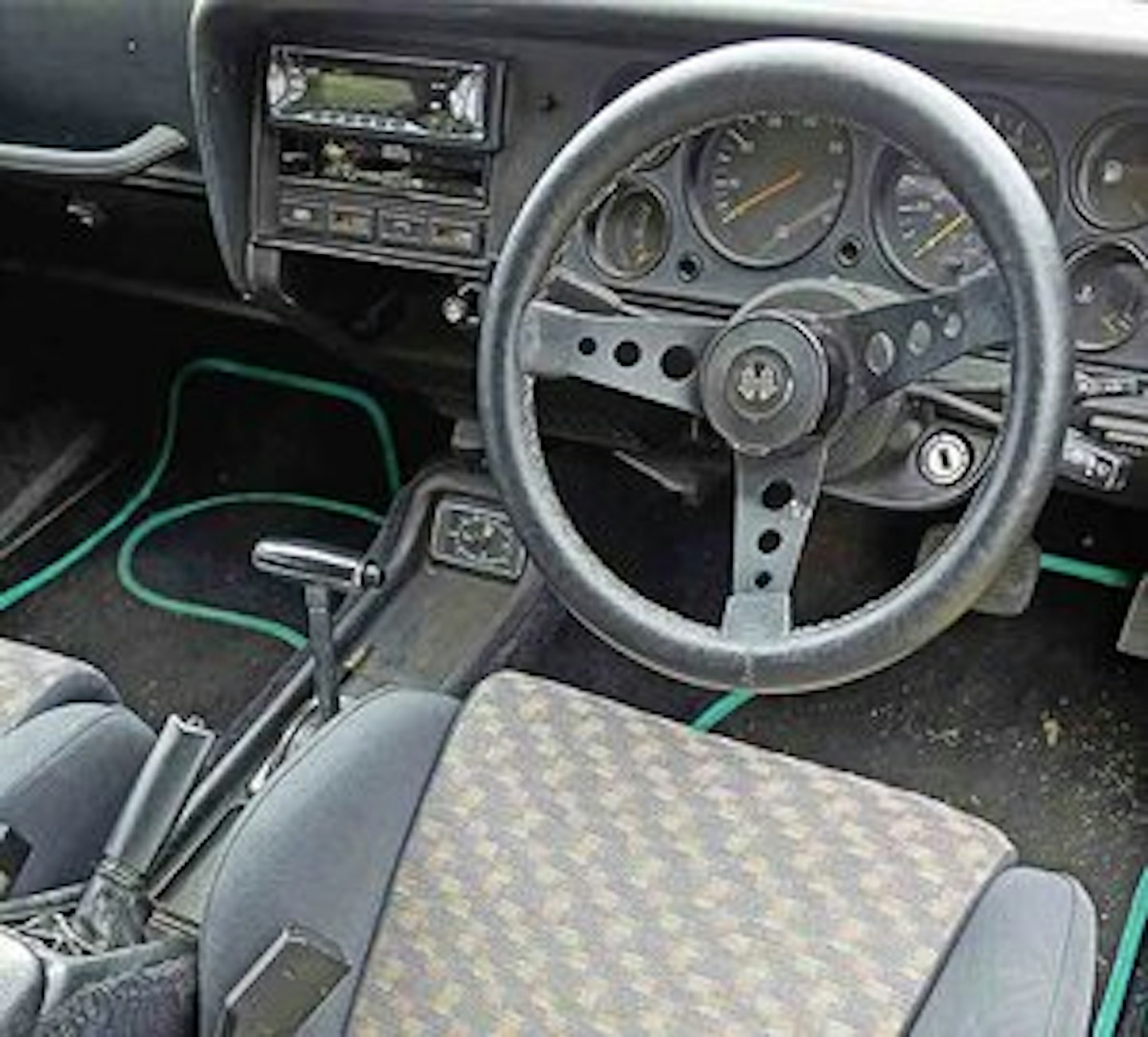 Senior Aircraftsman George Taylor – a fresh-faced 25-year old technician normally found working on the impossibly high-tech systems of the 21st Century RAF – is discussing rust. Lots of it.
For his Capri is a Capri in need. Despite the odd bit of bodywork repair here and there, it stands out as probably the most 'honest and original' vehicles of this group. There's surface rust and peering underneath, there's urgent call for an expert bit of welding. Clambering inside the somewhat musty smelling interior, it's clear a full restoration is required. Or is it?
George beams with pride: 'I love its originality. The top of the dashboard is cracked, the headlining is faded and frayed and the back seats are like an old worn sofa. But that's how I like it. I have no plans to change any of that'.
Having bought the car only three months ago, George admits that he'll need to do certain jobs urgently to ensure an MoT pass. 'The brakes need replacing, I'll fit a new water pump and then there's the welding' he says. 'But once I've done all that, I'll be able to ditch my Corsa and use the Capril as my everyday car'.
Like us, George is also a big fan of the shape and that rorty Essex lump. 'It's the closest I can currently get to owning a muscle car'.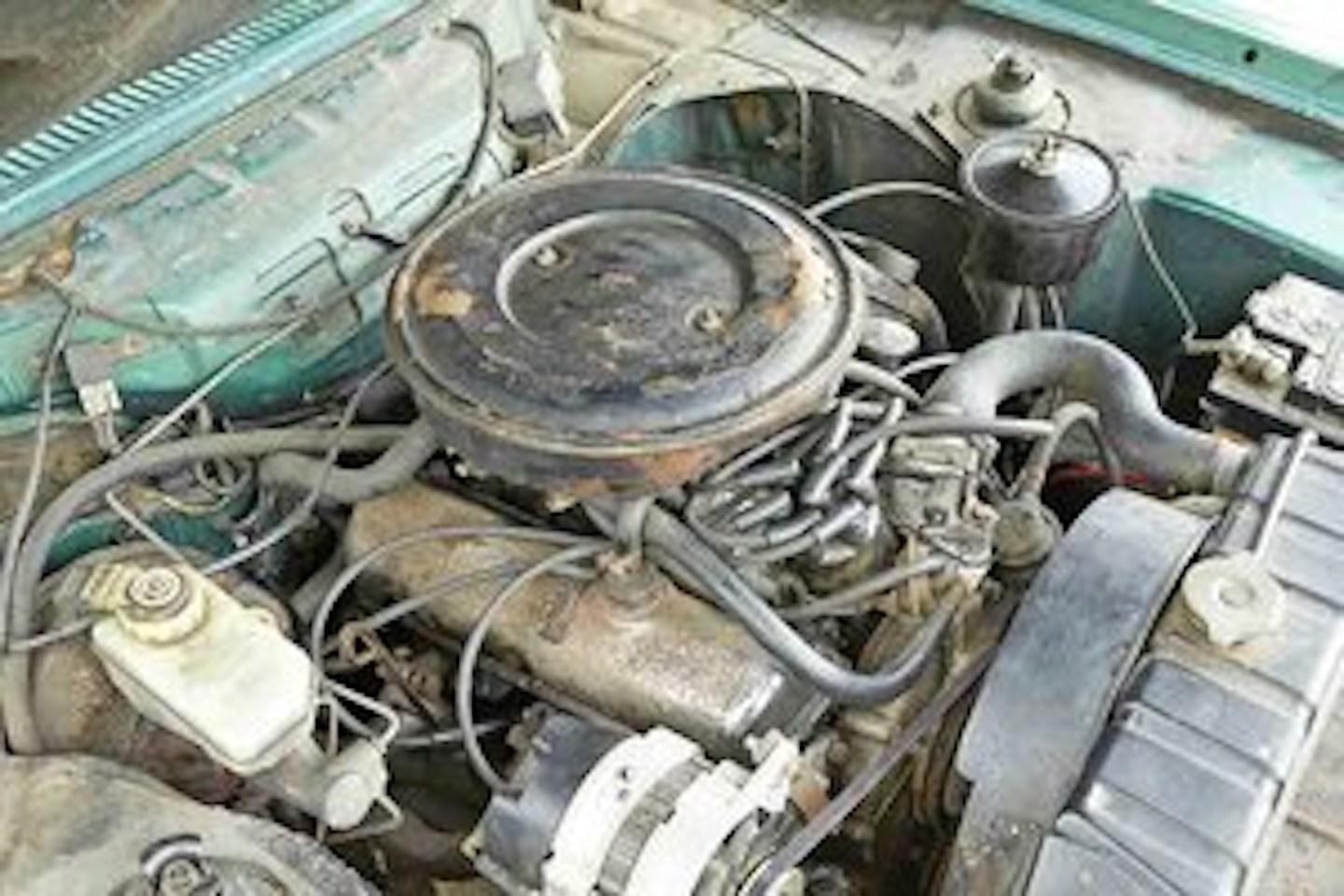 1992 Volkswagen Scirocco Scala & 1983 Volkswagen Golf
Senior Aircraftsman Technician Kristian Shimmin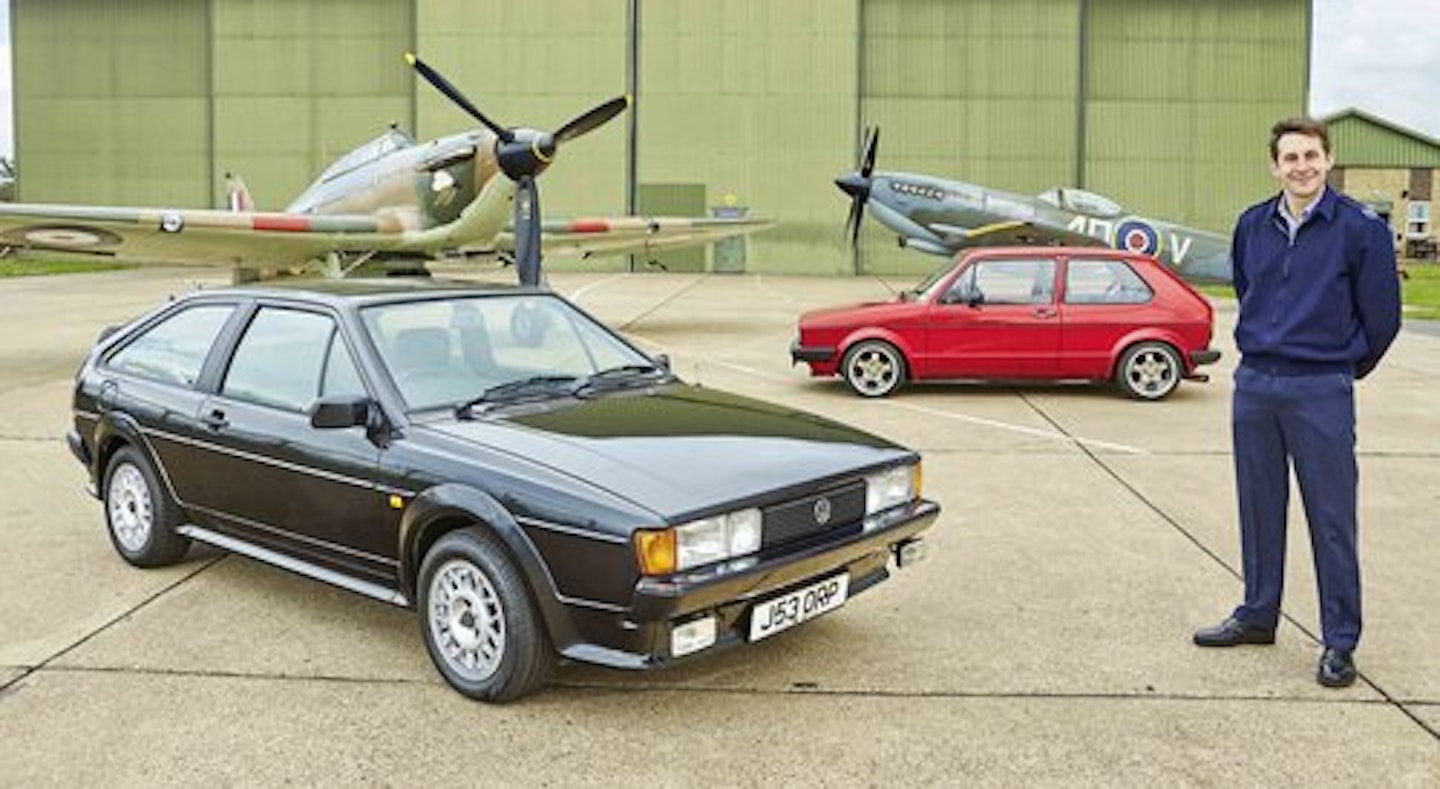 SAC Kristian Shimmin's 1983 Golf was an accidental purchase, discovered while he was surfing the Internet. 'We always had Volkswagens as a family so that may have something to do with it,' he says. A bog standard 1.3-litre, single carb 'Driver' four-speed model, it had been off the road resting in a barn for a number of years, before he purchased it. 'It suited me as I'd only just passed my driving test, and it kept the insurance down.' After getting the car back on the road, it was used for a number of years. 'When I got a bit older, I could afford a bit more on the insurance so I fitted a 1.8-litre 8 valve Corrado engine. I've been working on it pretty much constantly ever since.'
As a result, the Golf is sometimes taken off the road for more improvement, leaving Kristian with a 'no-car' problem, one he solved just four days before our visit. 'I wanted an old-school Volkswagen as a daily driver while I fit a 1.8 turbo engine to the Golf,' he says. 'Corporal Mark Kirkpatrick showed me this Scirocco on eBay last week. I thought it looked nice, so I swept in and stole it for £1400!'
With only two previous owners on the book and just 103,000 miles under its belt, this rust free last of the line model was a bargain. 'I joined the BBMF in September last year. I'm specialised in avionics electrics, but there's not much in the way of electrical systems on a WW2 aeroplane,' he says. 'The electrics are old and use magnetos, coil ignition and spark plugs. It's like working on a big car engine. They to be topped up regularly too as, like any old machine, they can leak a bit.'
Competition is fierce to get into the BBMF, but there seems to be a natural place in the team for classic car enthusiasts. 'We add our names to a list of volunteers and wait for a post to become available – usually every five years. If you're lucky enough to get selected, you'll get an interview. If you're suitable, and lucky, you'll get in. I'm an electronics expert, but having hands on mechanical knowledge gained through working on my own classics was a great help.'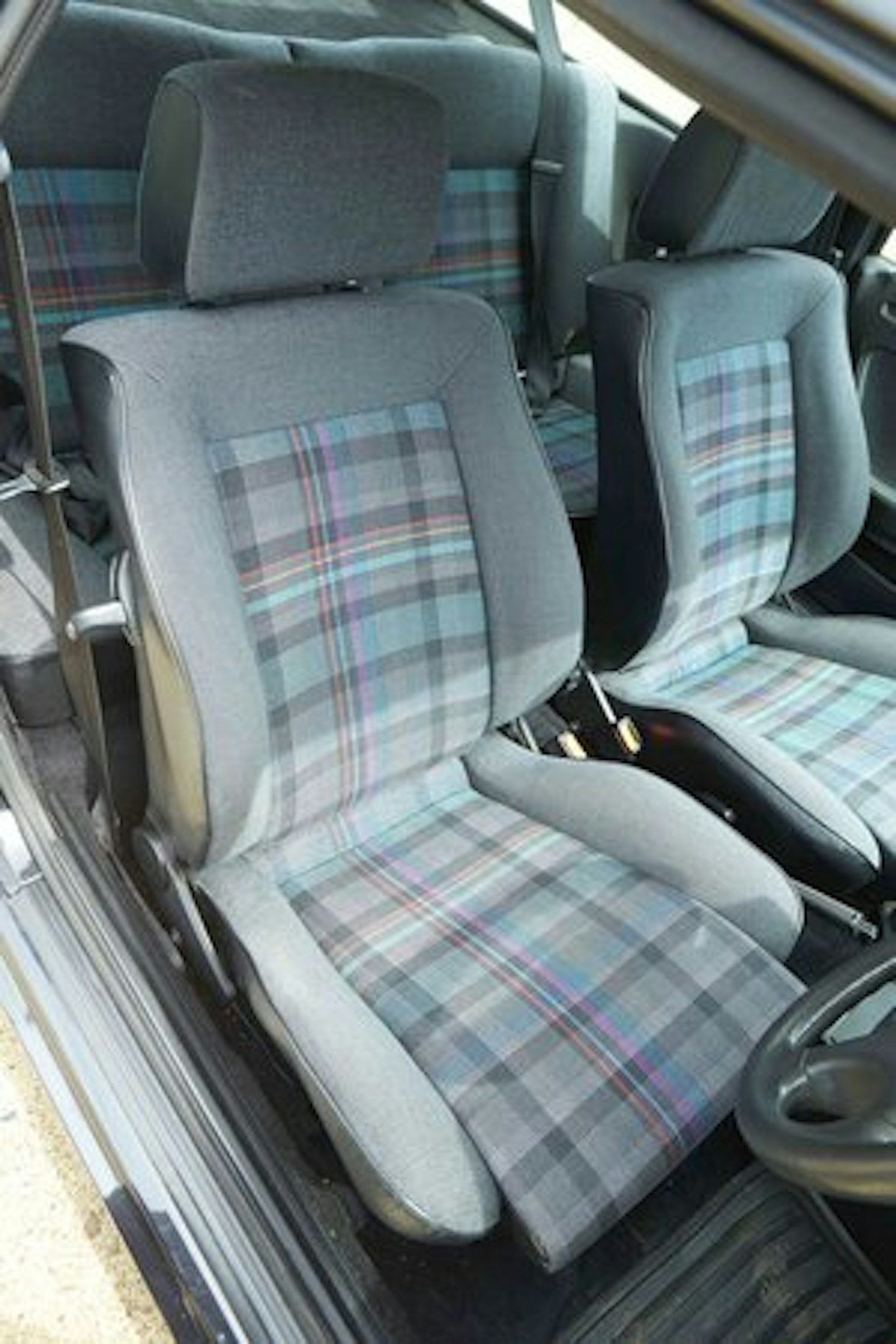 1974 Reliant Scimitar SE5 Senior Aircraftsman Technician Luke Garratt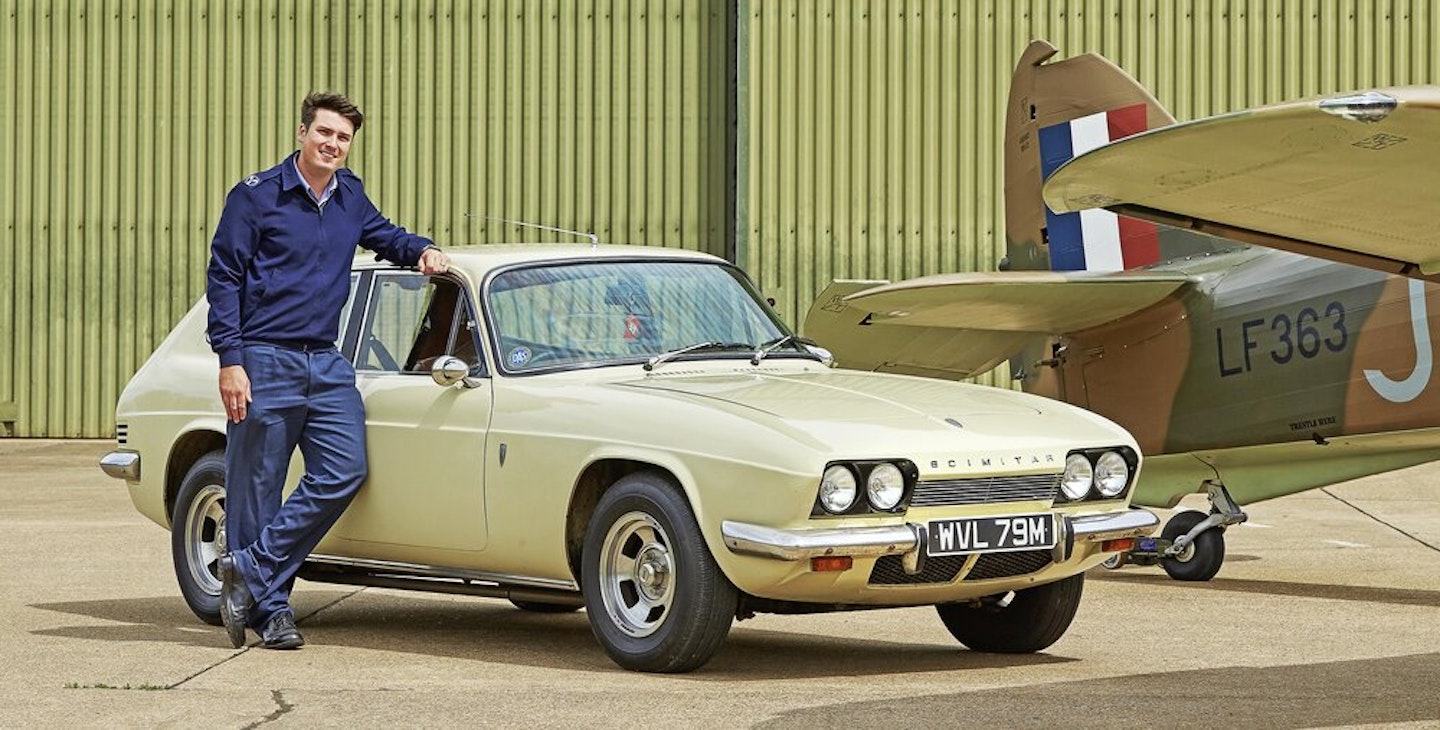 Luke Garratt was our main point of contact at the BBMF and we're incredibly grateful for his assistance in organising this feature. Luke, who has been the treasurer of the RAF Motor Club Cottismore since last year, has got it bad; he has no fewer than four Reliant Scimitars to his name. 'I wanted a 3-litre Capri originally, but when I realised that Scimitars were more affordable yet still had the same engine, it made sense. Plus they don't rust. Sort of.' Under Luke's watch membership of the Motor Club has risen from 20 last year to an incredible 60 members in 2015. Luke purchased the 1974 SE5 he joins us in today from Chester 18 months ago, for just £350. 'It hadn't run for over 25 years and had been stored in a leaky carport,' he says. 'Someone had taken the interior out to do some work, then not done the work.' Luke found the car on the Reliant Scimitar and Sabre Owners' Club forum. 'The RSSOC are fantastic. It's the friendliest club I've come across and I definitely wouldn't have got this far without them.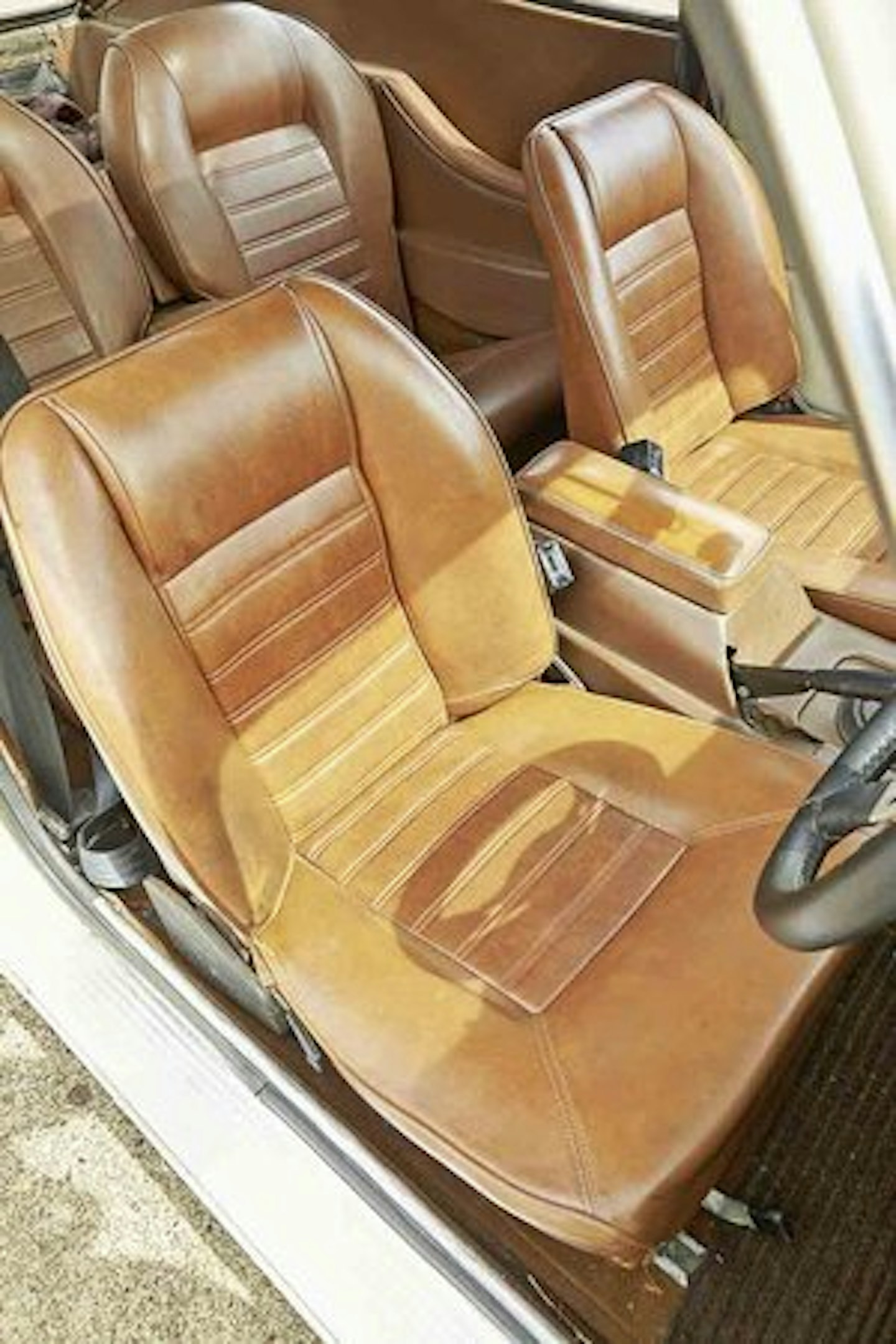 The collected knowledge they have is vast.' The excellent facilities that the RAF Motor Club boasts is second only in importance to the camaraderie it provides on such a large airbase. 'It helps to bring us car people on the station together, which is invaluable.' In the corner of the Club workshop lurks the 1980 Scimitar GTC Luke purchased six months ago. 'I've got another 1974 SE5 behind the workshop too,' he admits. 'It was registered just a day or two after my other SE5 but needs a major restoration. I've owned it for nearly three years and have finished the chassis and suspension, but my other projects have edged it out at the moment.'
Luke also owns a 1981 Scimitar SE6, purchased just three months ago. It's nearly MoT ready, a testament to Luke's hard work. 'I've just been offered another two project cars for £400 too. They're both past saving, but will probably yield some good parts.' It looks as if the ramp at the Coningsby RAF Motor Club will continue be busy for some time to come…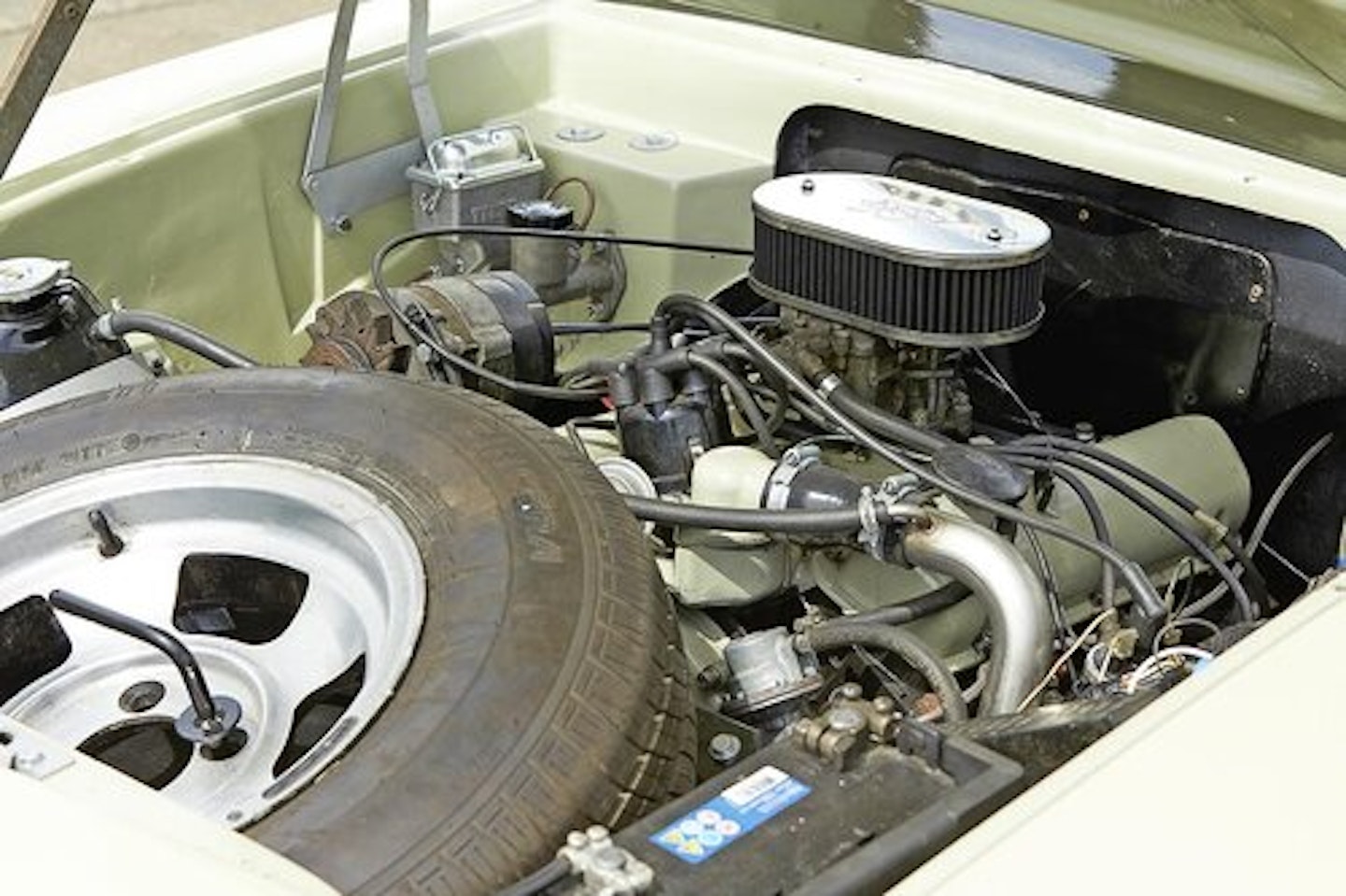 1994 Volkswagen Corrado VR6 Senior Aircraftsman Technician Nick West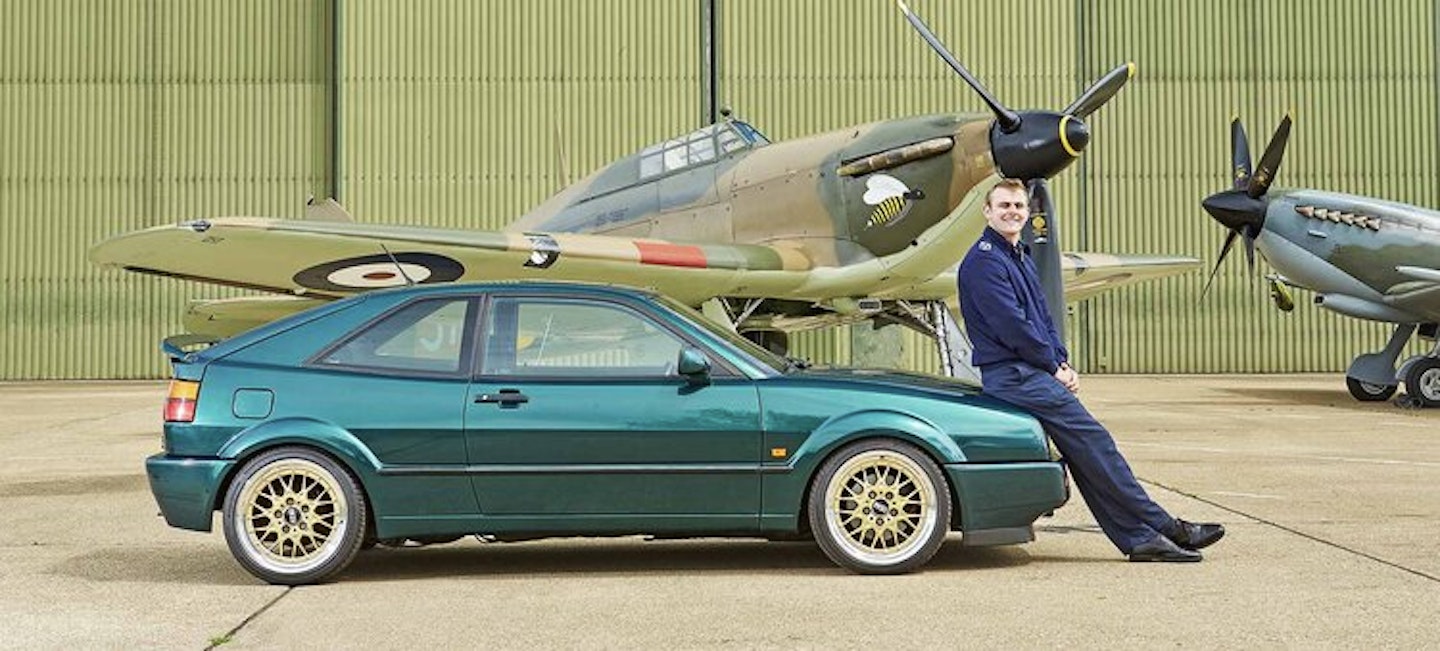 Growling into view across the airfield comes our handsome Volkswagen Corrado VR6, making its presence known with a cheeky flick of the right foot by owner Nick West, a former Peugeot 205 GTi nut and recent VW convert.
'It's a VW oddball' the Senior Aircraftsman tells us. And he's right. Originally conceived as a successor to the Porsche 944, the MkII Golf-based Corrado appeared in 1988 and bizarrely sold alongside the Scirocco as a more upmarket coupe model.
This hot VW lasted for seven years and a mere 97,000 models that included a 1.8-litre 'four', a supercharged version known as a G60 and the now sought-after VR6. Nick bought a Golf VR6 four years ago so his Corrado seemed like a natural upgrade. 'I love the shape and it came from a young lad who was having to sell it because he was leaving the country. That gave me confidence that he wasn't selling because it was broken!' The flashy BBS wheels were fitted by Nick and he sorted out the stone chips and scuffs to the paintwork. He also fixed the window regulator (a common Corrado problem) and replaced the faulty sunroof motor with a second hand unit. Nick says thanks to the Eighties Volkswagwen build quality, it doesn't need much fixing at present but sometime soon he'll be replacing the springs. 'As is sometimes the case with old VWs, somebody has fitted cheap and nasty ones'.
So what happened to his passion for classic Peugeots? 'I spent thousands on my 205 GTi and it rewarded me by rusting in places that made it totally impossible to fix. I just couldn't stop the rot so I had to scrap it' he concedes. 'Would I go back to 205s? Having experienced VW build quality now, no way!'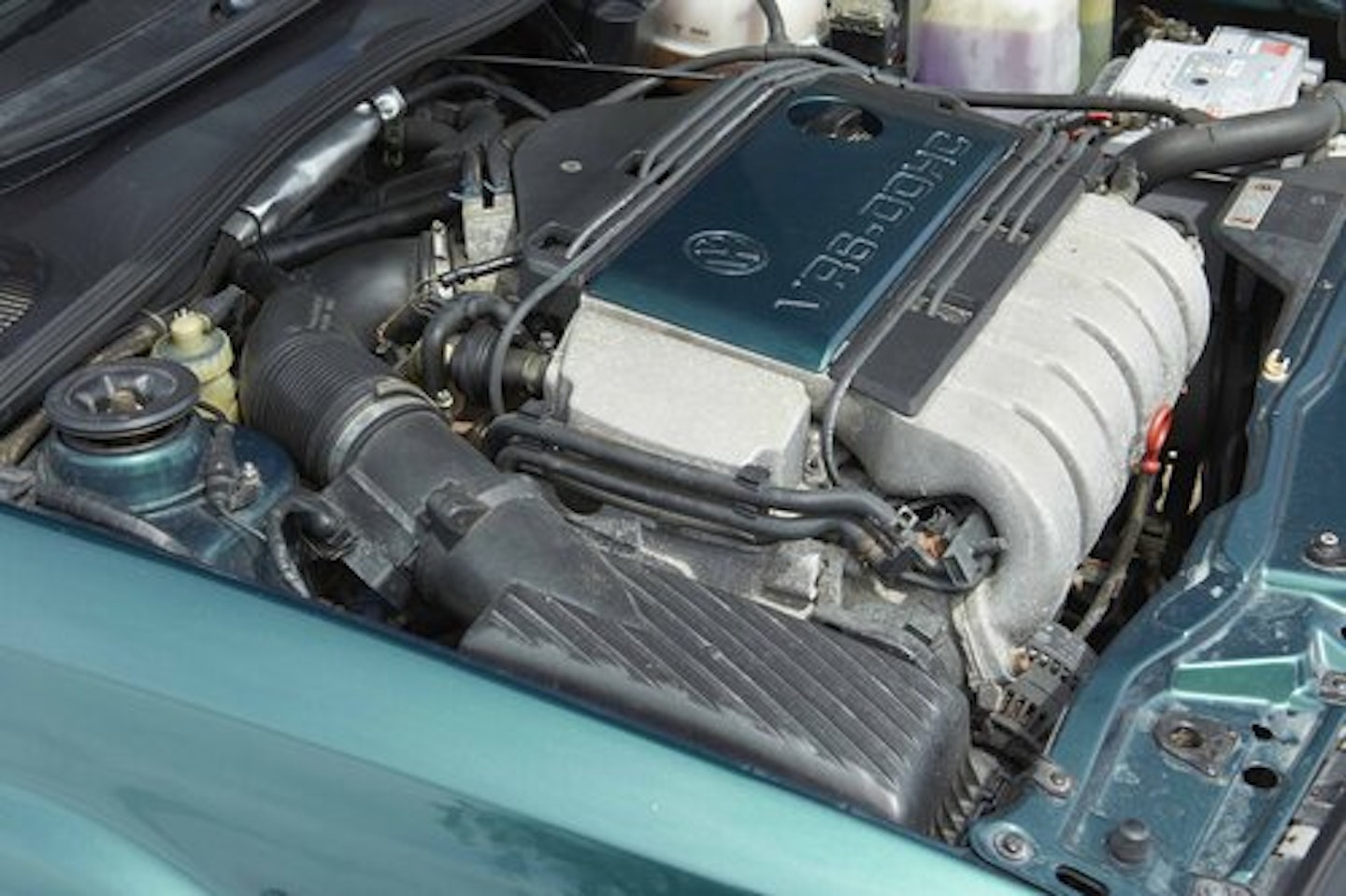 1975 Triumph Spitfire 1500 Sergeant Taff Harry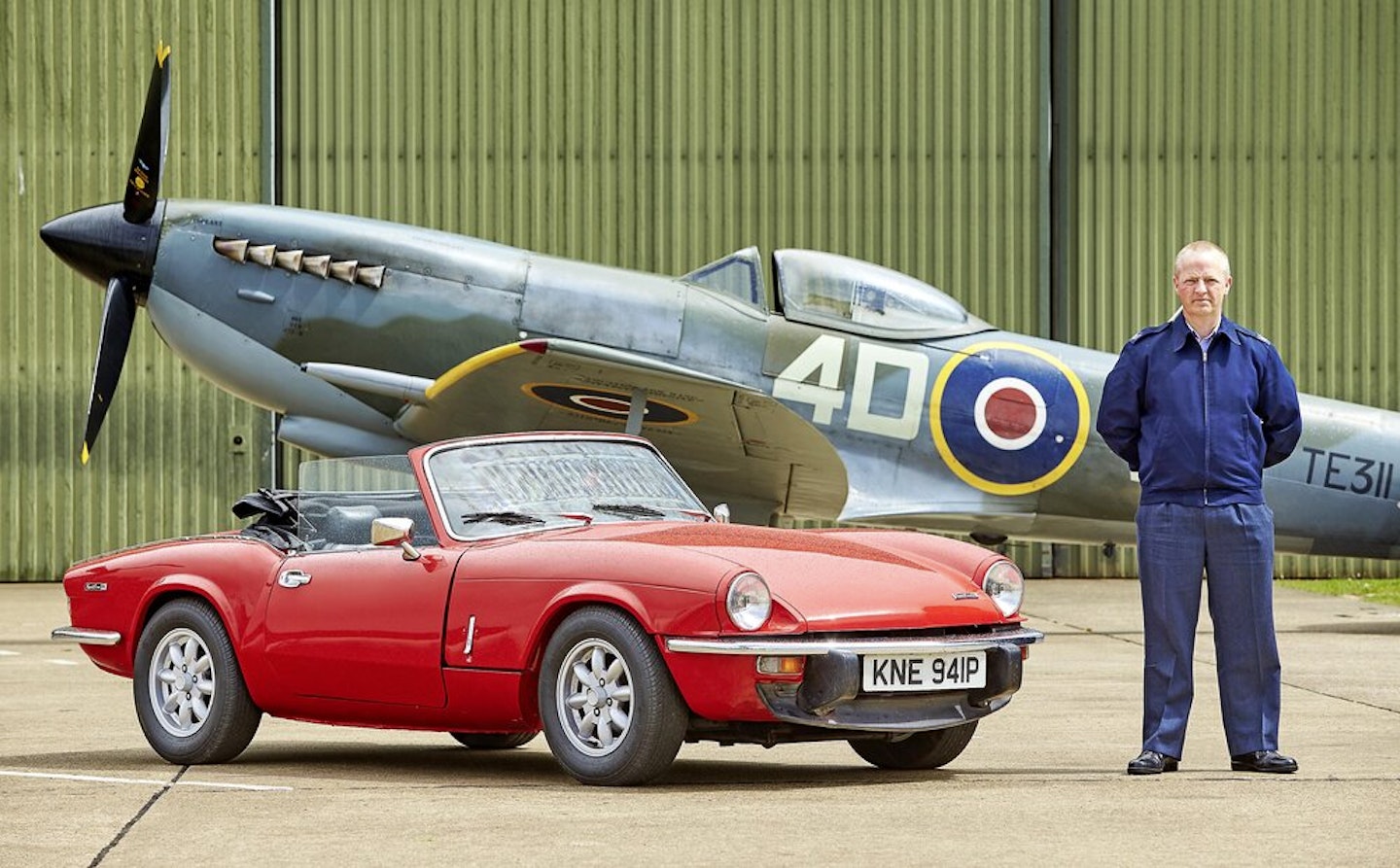 What is it with the Welsh and rallying? Having co-driven for the RAF in various rallies between 1991-1995, including a spell in a Group A 205 GTi competing against Richard Burns, electronics specialist Sergeant Taff Harry is well-used to going sideways in forests. Yet this Spitfire, purchased less than five weeks ago, is his first classic. 'I bought a MkI Escort when I was 17, but they weren't classics then,' he says. 'Most of my friends back in Wales still own hot Escorts, so I started looking for another a couple of years back. I couldn't believe the prices!'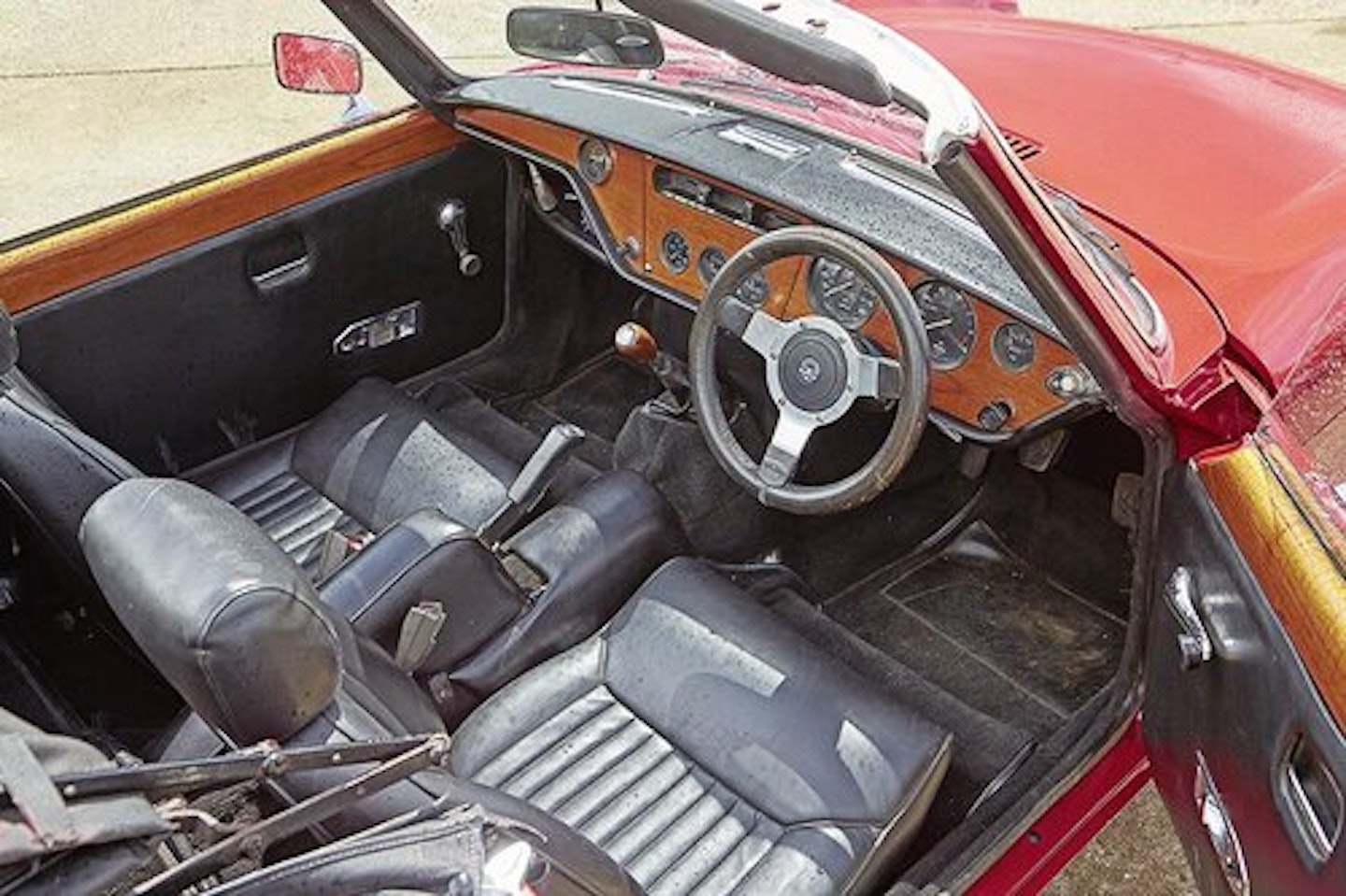 Taff has been in the RAF for 24 years, but is the newest member of the RAF Motor Club. 'I joined a week ago, mainly for the support, but also because most of my tools are metric!' After discounting a Mexico on cost alone, Taff got his wish list down to four, two Triumphs, and two MGs. 'I wanted something simple and well-catered for that a beginner like me could enjoy.' After scouring Lincolnshire for a decent GT6, Spitfire, MG Midget or MGB, Taff found a dealer in Peterborough with a selection of each for him to try. 'They had two Spitfires, and something about them caught my eye. I preferred the styling to the MGs, and this red one in particular spoke to me.'
So has Taff bonded with his new car in the short time he's owned it? Well his smile tells the story. 'I bought this as a starter classic, but it's already won my heart. My wife loves going out in it, and I really love it too,' he says. 'It's great fun plus I bought it for £5000, yet the TSSC have just valued it at £6500, and you don't get that with modern sports cars.' Like many of those involved in the BBMF, Taff has a deep interest in engineering heritage. 'I'm a volunteer and help look after PR for the BBMF. I liaise with the public, which helps to keep the engineers free to look after the collection. It also means that I feel like I'm a part of this wonderful thing, and I get to go to airshows too. It's a fantastic privilege.'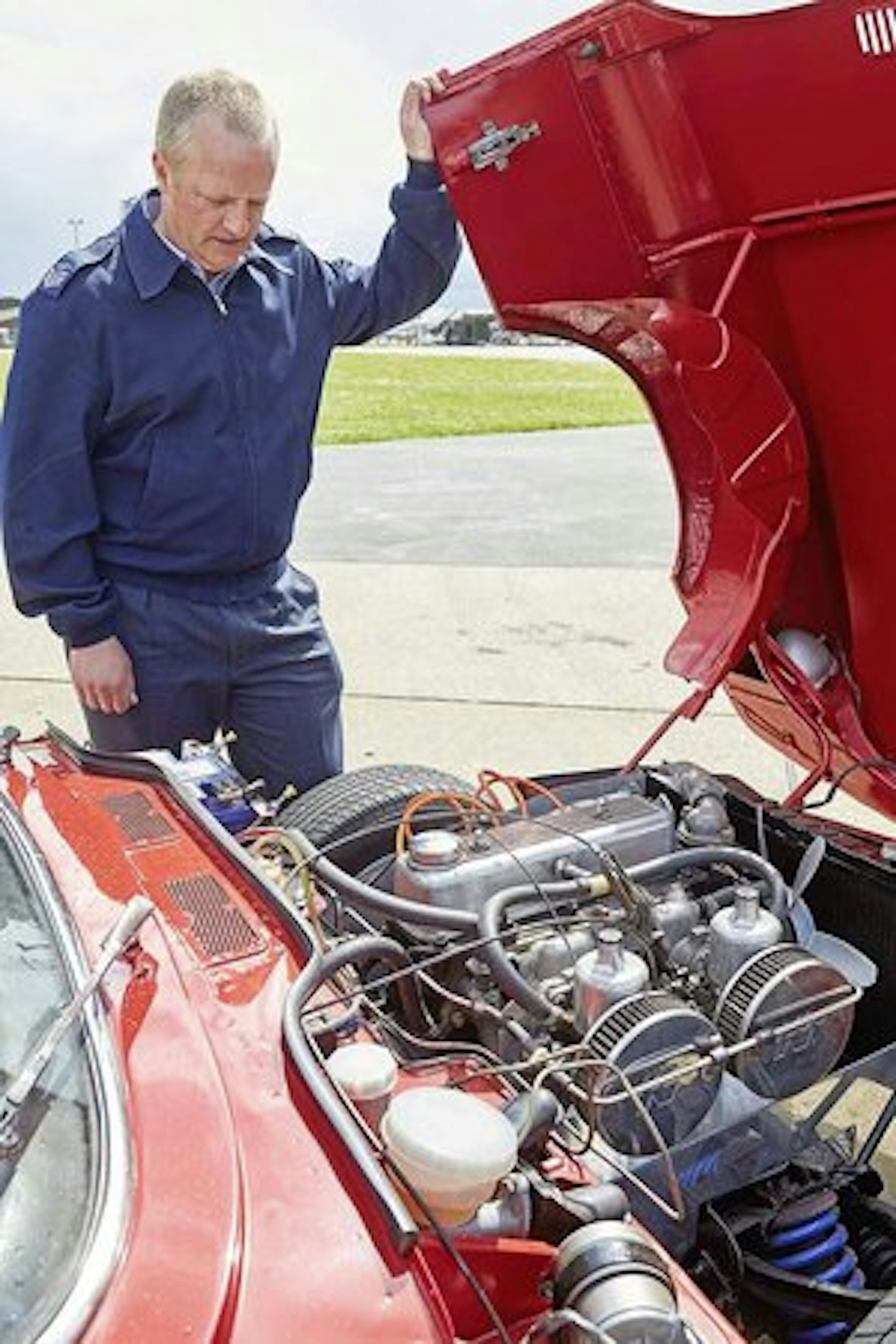 AC Cobra Squadron Leader Dunc Mason
The man who allowed us the privilege of a visit to RAF Coningsby is Squadron Leader Dunc Mason. As you would expect, he drives a car quite befitting of a man with his expert flying skills: an AC Cobra.
'Everyone in the airforce to some extent is a petrolhead, whether it be cars or aeroplanes,' he says. 'There's been a motor club on every station I've been on, and they're always very well subscribed. These aircraft always were pieces of engineering excellence but what made them legendary were the young people who flew them. The BBMF is the nation's treasure, and we all feel incredibly lucky to look after it here.'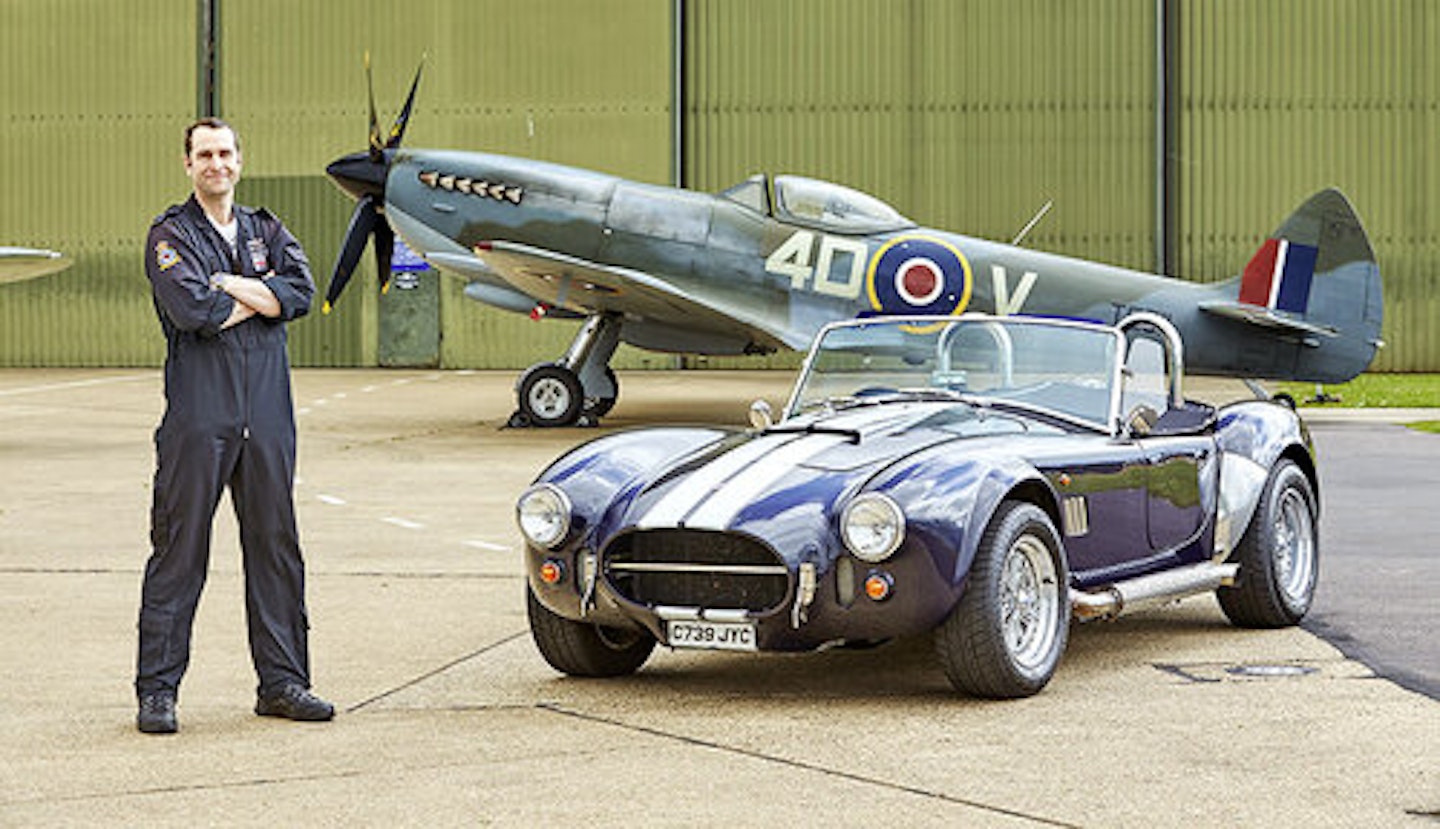 THE BATTLE OF BRITAIN MEMORIAL FLIGHT
Seventy-five years ago, the Royal Air Force launched a campaign that wiped out Nazi plans to invade Britain. The world watched, as men and women of the RAF gathered together in a show of strength, skill and engineering ingenuity.
From the extensive planning on the ground to the heroic actions of the men who defended Britain in the air, their courage and dedication to freedom led to a crucial turning point in the war. Churchill named it 'The Battle of Britain'.
This spirit of bravery and technical brilliance lives on in the unique and irreplaceable Battle of Britain Memorial Flight. The display consists of one Avro Lancaster, six Supermarine Spitfires, two Hawker Hurricanes, two de Havilland Canada DHC-1 Chipmunks and a Douglas Dakota.
The Spitfire featured here was built in Castle Bromwich. After an 11 year restoration at Coningsby TE311 flew for the first time in 58 years in 2012. Our Hurricane - LF363 –is thought to be the last Hurricane to enter service with the RAF and was the founding aircraft of the Historic Aircraft Flight (forerunner to the BBMF) when it was formed in 1957.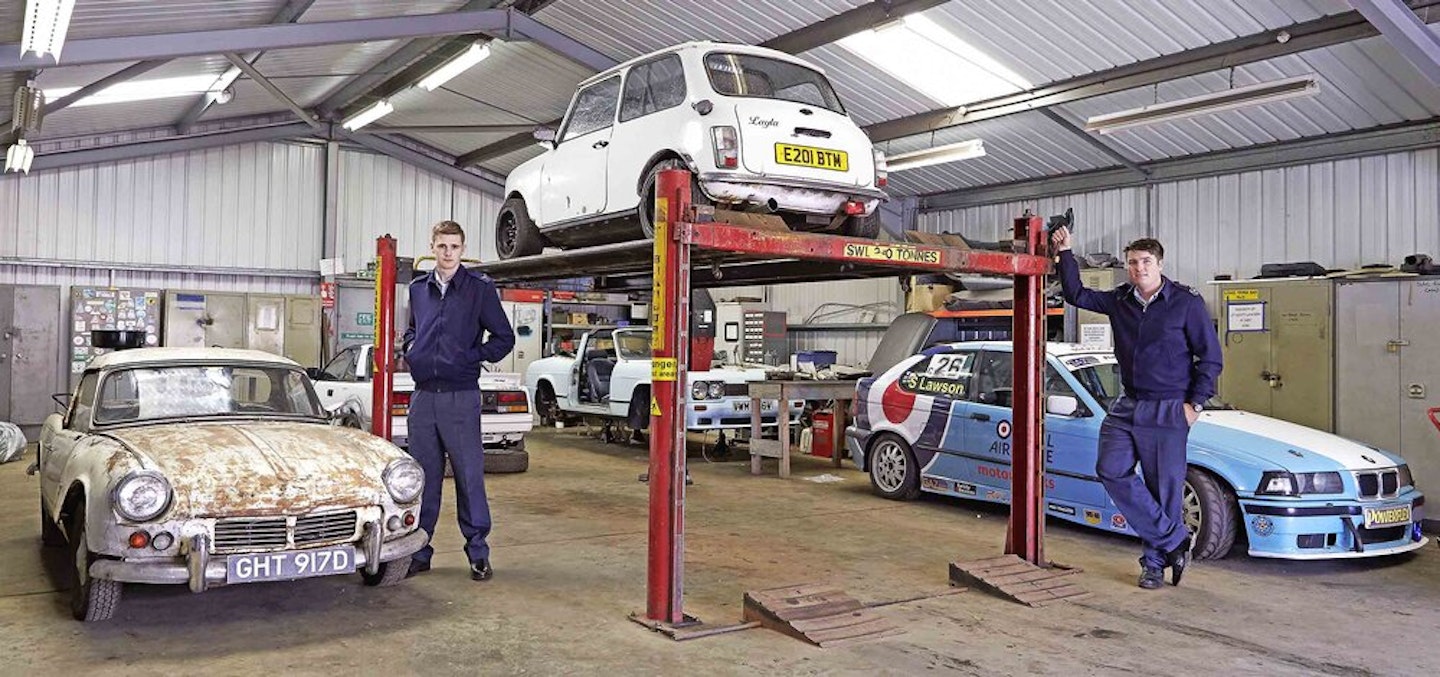 Thanks to…
RAF Battle of Britain Memorial Flight, www.raf.mod.uk/bbmf
SAC/T Luke Garratt and the RAF Coningsby Motor Club.