We got our heads together to come up our favourite car adverts by trawling through the Practical Classics archives. We kick off below with a couple of crackers from Datsun (with Carry On star Hattie Jacques) and Chrysler's well-known use of singer Petula Clark for its Sunbeam.
Ford's campaign sent the Corsair straight into the big league.

Lemons and pairs: The 'Rotten Pear' R14 - as the French press cruelly called it - and the Beetle, whose clever ad boffins decided to point out that the car in this picture had a defective piece of trim inside, in order to highlight its perfect build. It was therefore a 'lemon' and sent back to the factory for evaluation. Or something.
Weird creepy Vauxhall advert
Were the Rootes ad execs having an off day? 'It's a great car' is hardly inspired. True though. We like the Imp.
Citroen were keen to let us know their Visa had some extra doors. Mother appears to have forgotten to shut one of them, though.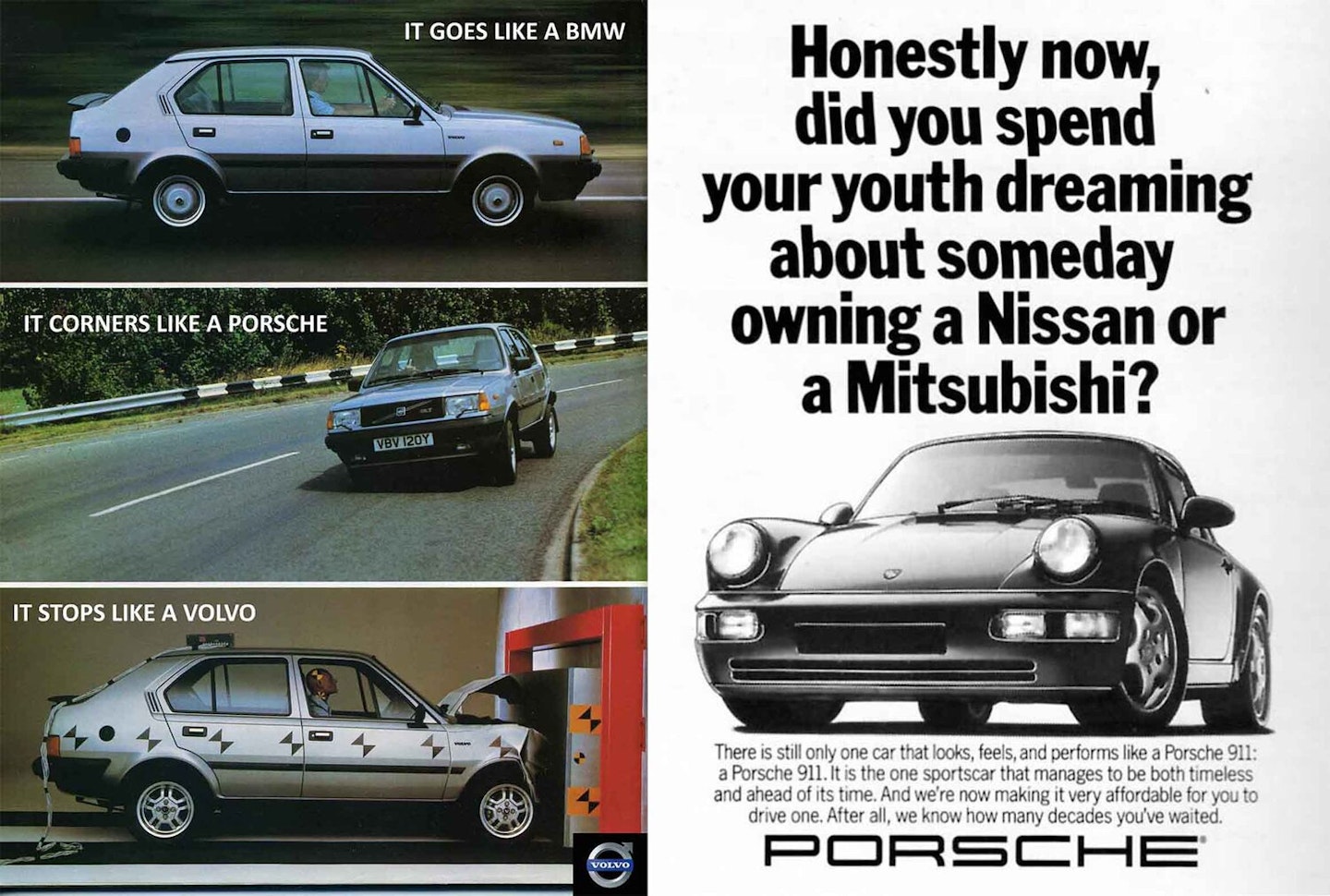 Well, at least one of these adverts is fairly accurate.
The Grace Jones mechanical head advert
Brave, brave Lada… punching above its weight, as always. Bravo!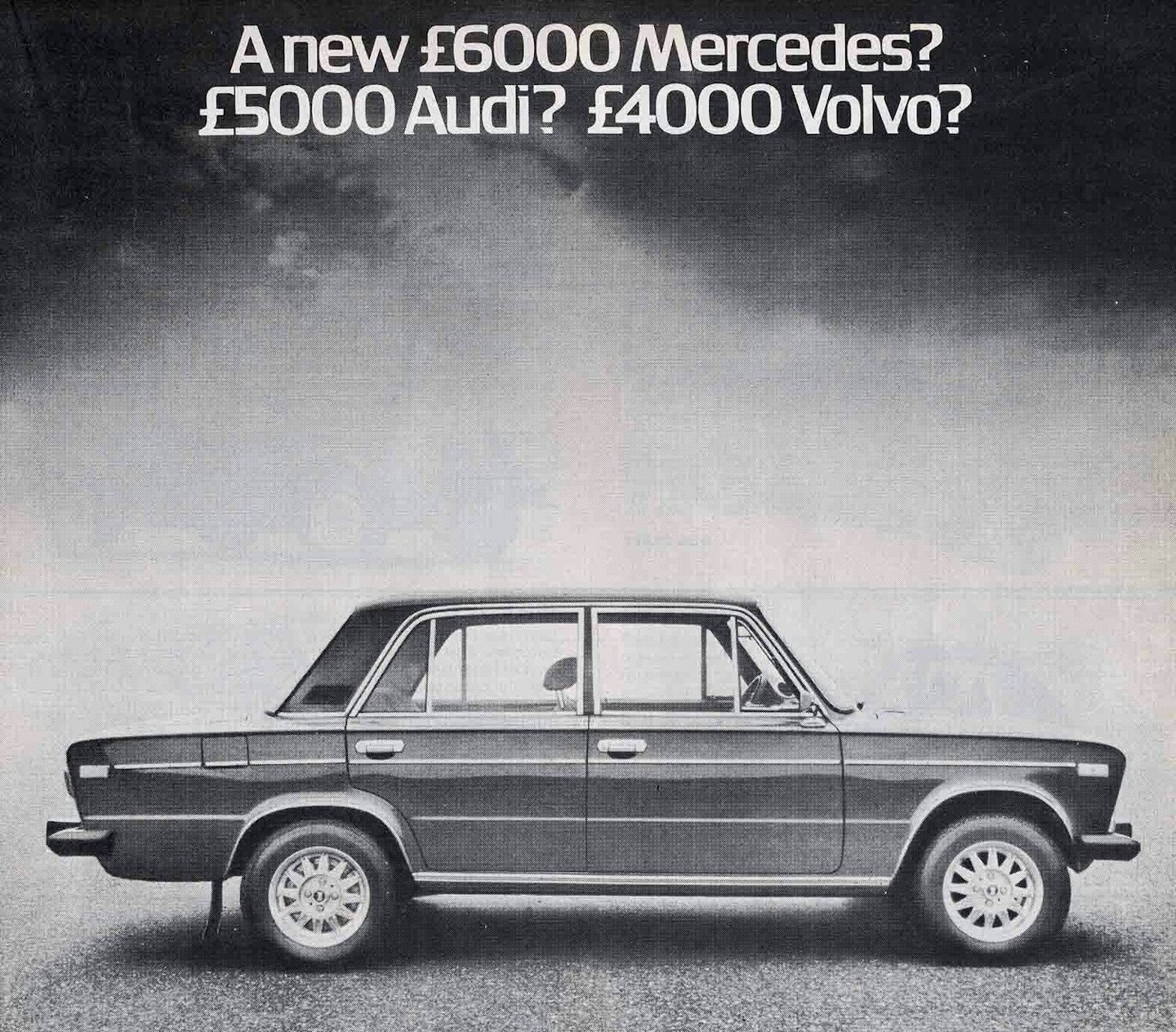 The last-of-the-line MGB and BGT take their final bow in 1980, while a local shepherd doesn't look very sure about his new Skoda.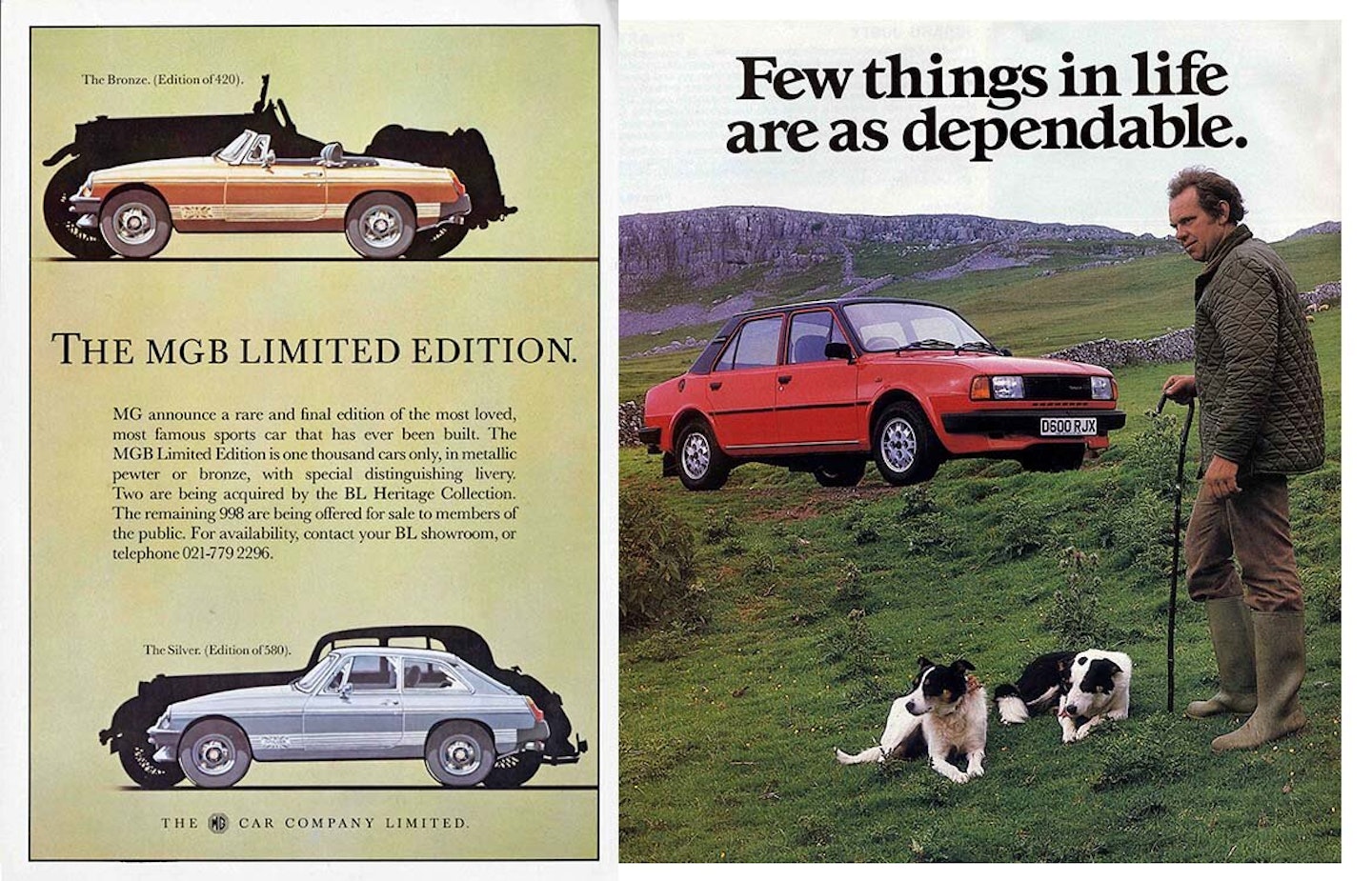 British Leyland struts its stuff
Enjoying the read? Why not buy a full issue of Practical Classics magazine! Because nothing beats paper right?