In the April 2021 issue of Practical Classics magazine, we present every kind of car – from a vintage Austin to a whole new generation of classics.
Inside the April issue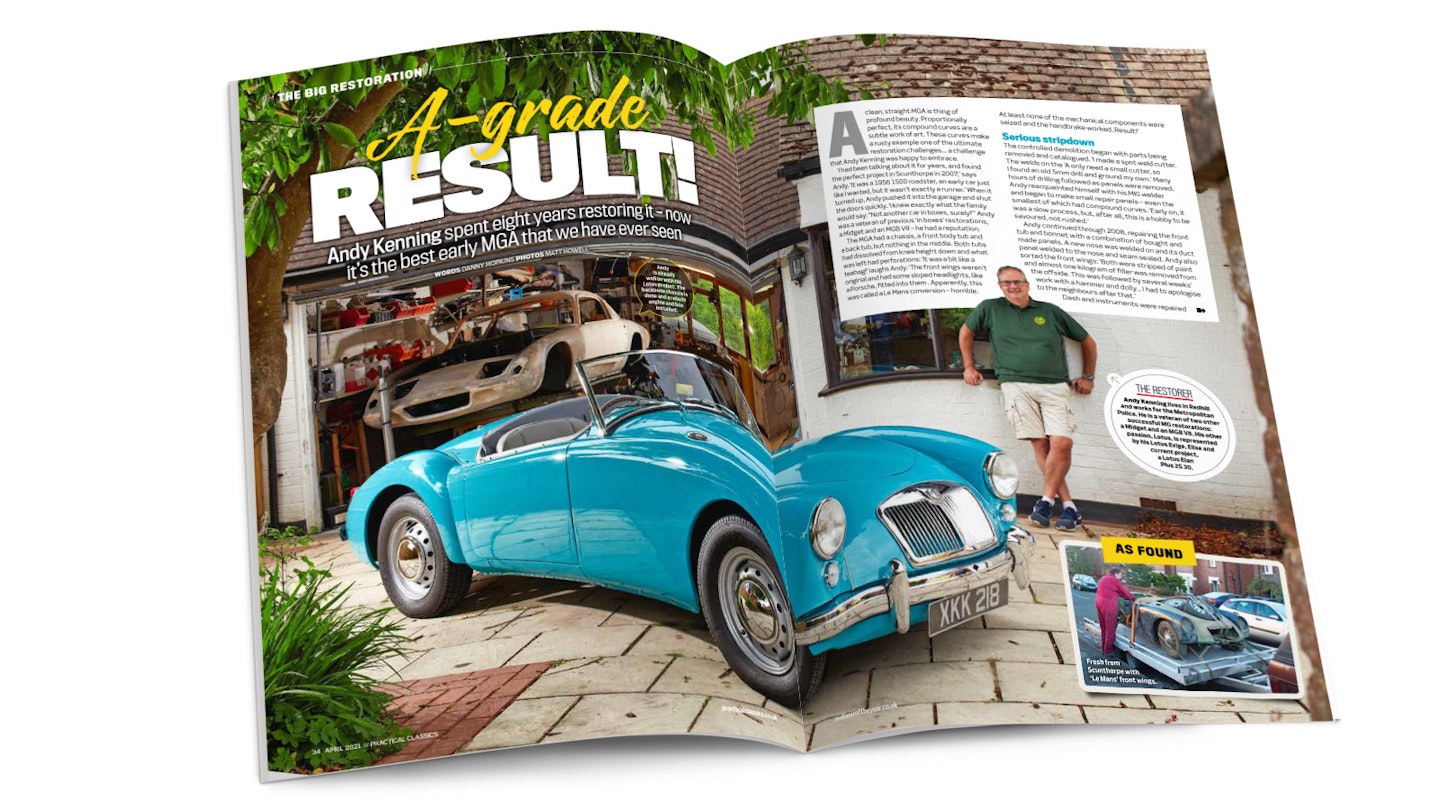 1 of 4
spread1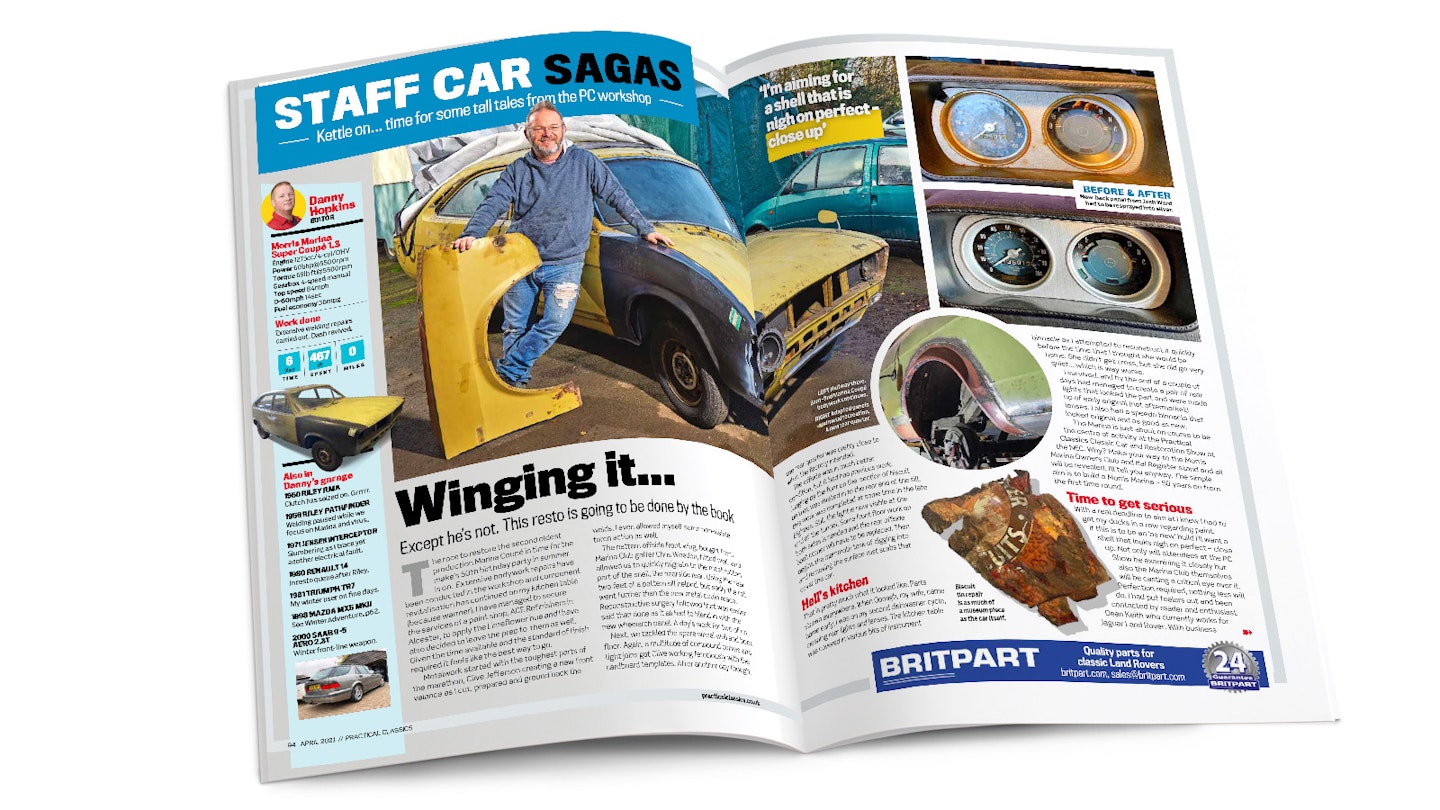 2 of 4
spread2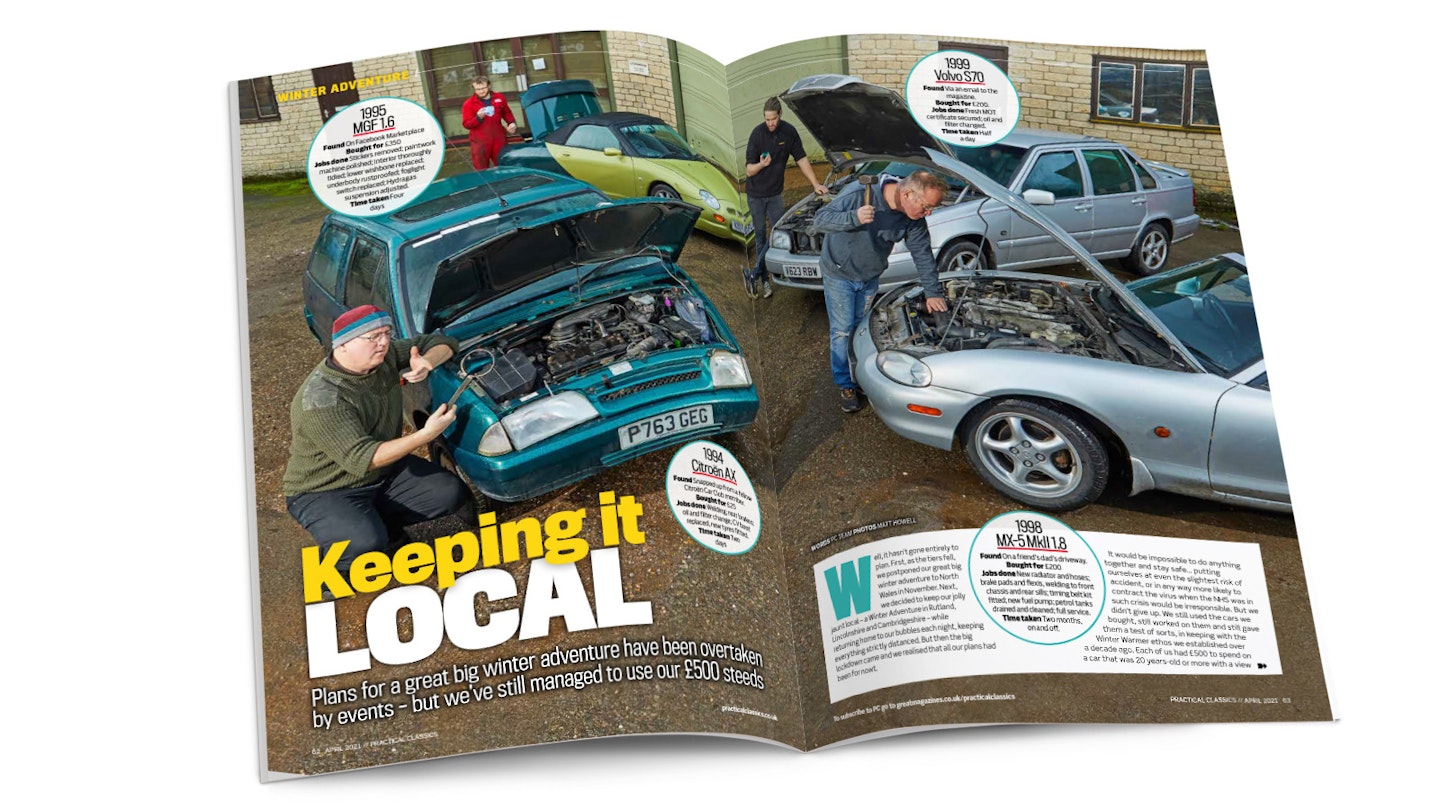 3 of 4
spread3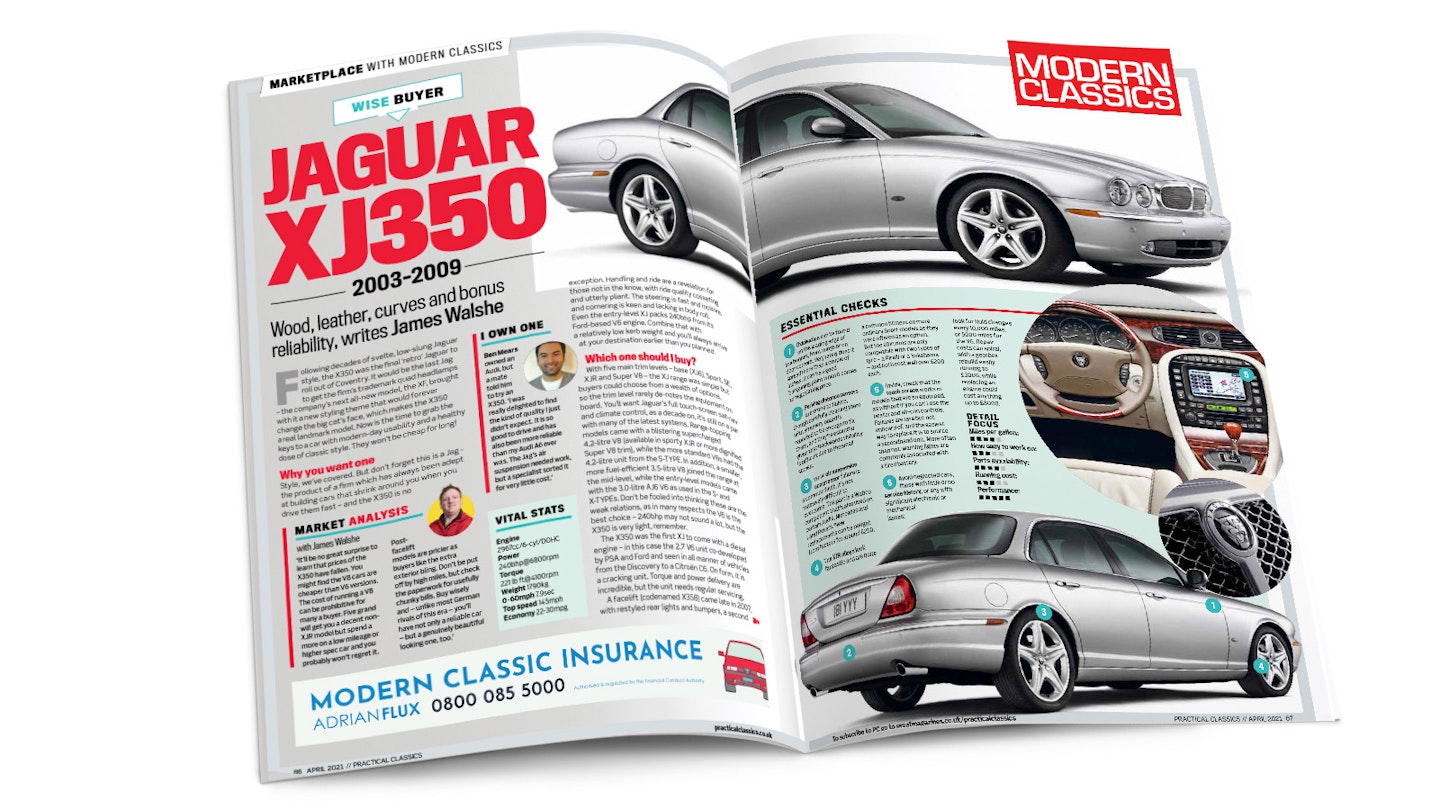 4 of 4
spread4
We take you on the whole journey, from the barn find discovery through to the rescue and into the exciting restoration stage. With that in mind, this month there's an astonishing MGA restoration carried out by an enthusiast in his shed and loads of action from the Practical Classics workshop, where we've been working on our own fleet of cars. We've got a Morris Marina Coupe, Triumph GT6 and Citroën CX among others.
There's a study of the latest electric classic conversions in a road test like no other, while there's a celebration of the Lotus Elise, exclusively featuring the woman it was named after! We take a bunch of classic GTs out for a ride – including an Aston V8 and a Capri MkIII – and decide which we like best. Plus, we present an in-depth guide to the Jaguar X350 and show you how to buy the best Rover P4. The Practical Classics team buy themselves £500 cars as part of a unique winter challenge and end up with an MGF, Mazda MX-5, Citroen AX and Volvo V70 among others!
We buy, restore, maintain and enjoy classics like no other magazine. Come join the gang!