Summer has arrived and although things aren't quite what any of us had hoped them to be, the current troubles in the world won't stop us from some drop-top fun. This month, we reveal some of the best soft-tops to buy in 2020. Which would you choose? Check out our essential guide!
Meanwhile, along with tech tips, restoration tales and updates from our workshop and the many project cars within, we celebrate 70 years of the VW T2. To mark the easing of the lockdown, the team goes on a socially distanced adventure in one to the far west of England, stopping in on some of the hidden Cornish gems you may never have heard of.
What can the Jensen Interceptor and Mk1 Ford Ka possibly have in common? They might be from very different eras but neither will be more affordable than they are right now, both are unsung heroes and together they know how to rust like few other cars before, or since. Plus, they feature in the Practical Classics buying pages this month. Our team of experts present a detailed guide on how to purchase the very best, with tips on restoring and maintaining these two icons of British motoring.
August Edition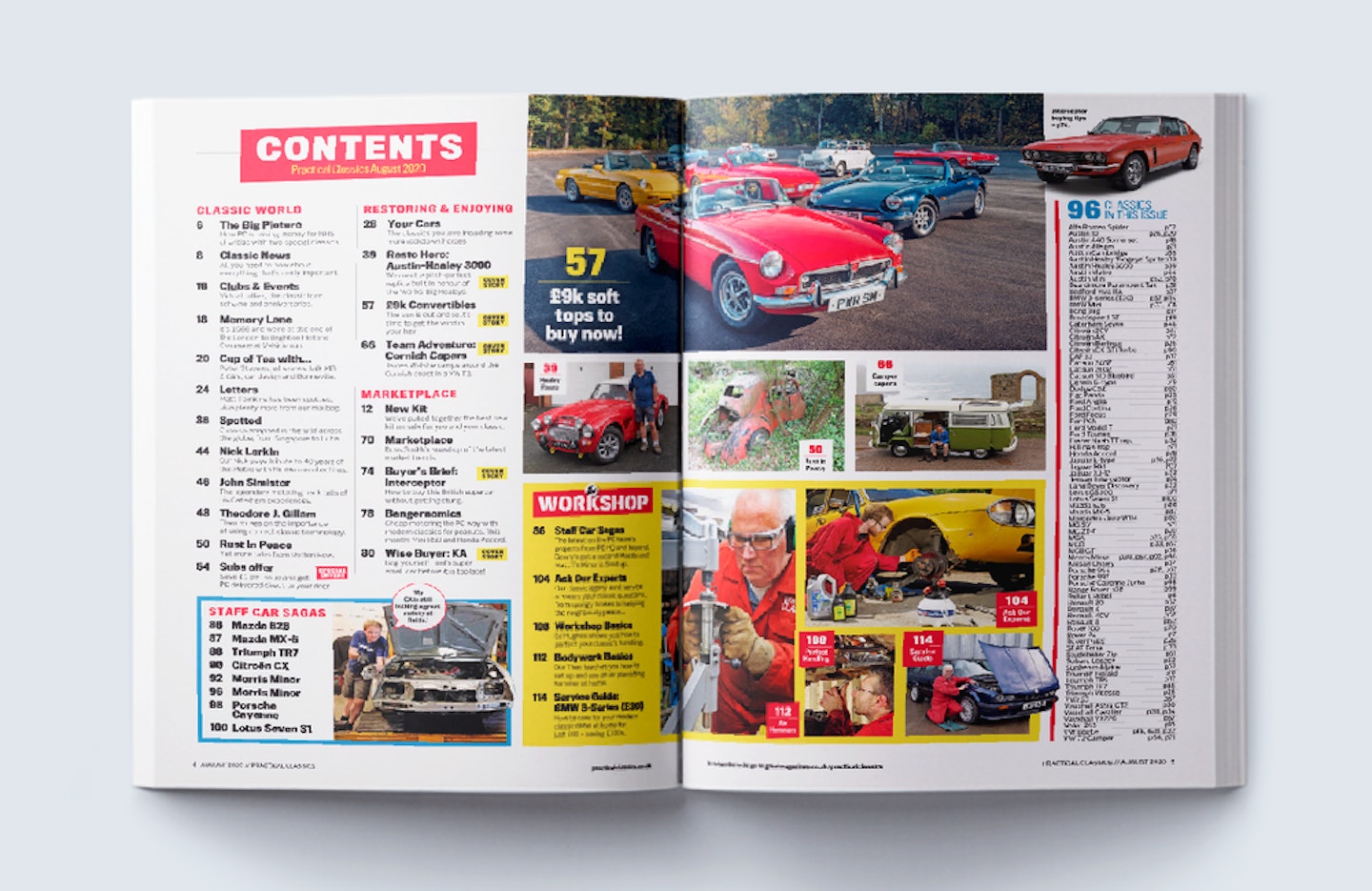 1 of 3
August Edition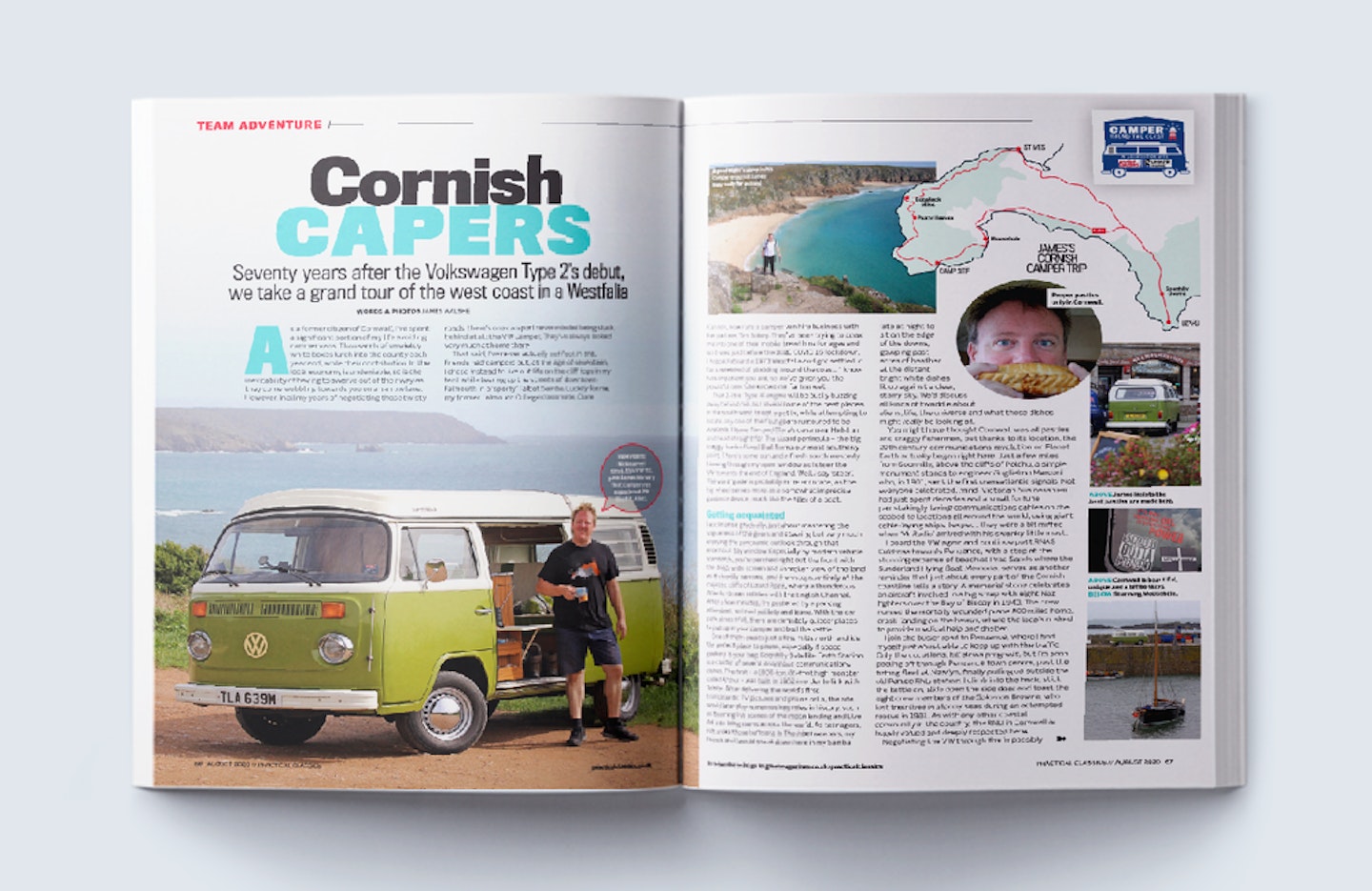 2 of 3
August Edition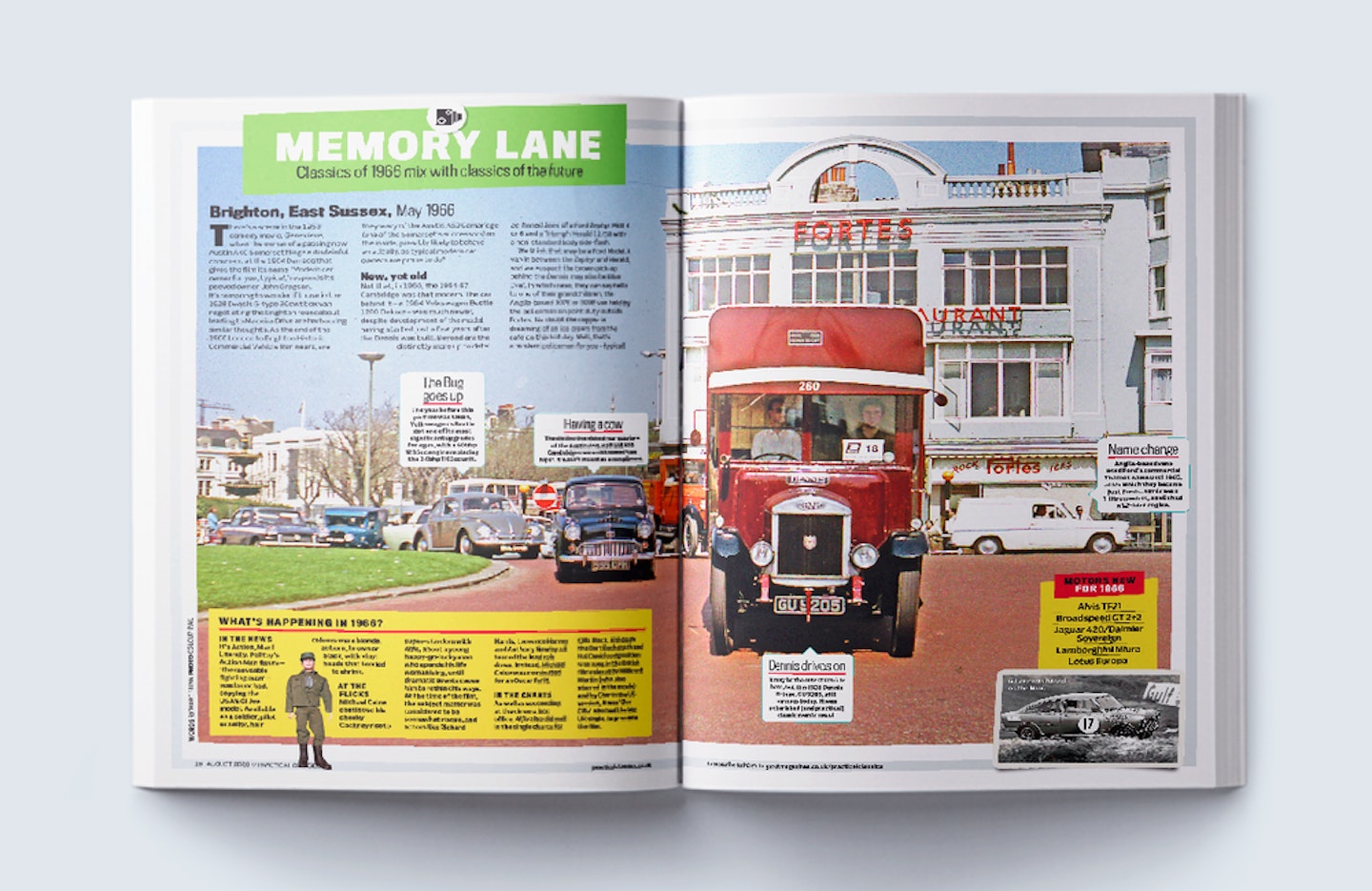 3 of 3
August Edition