What to look out for in this month's issue...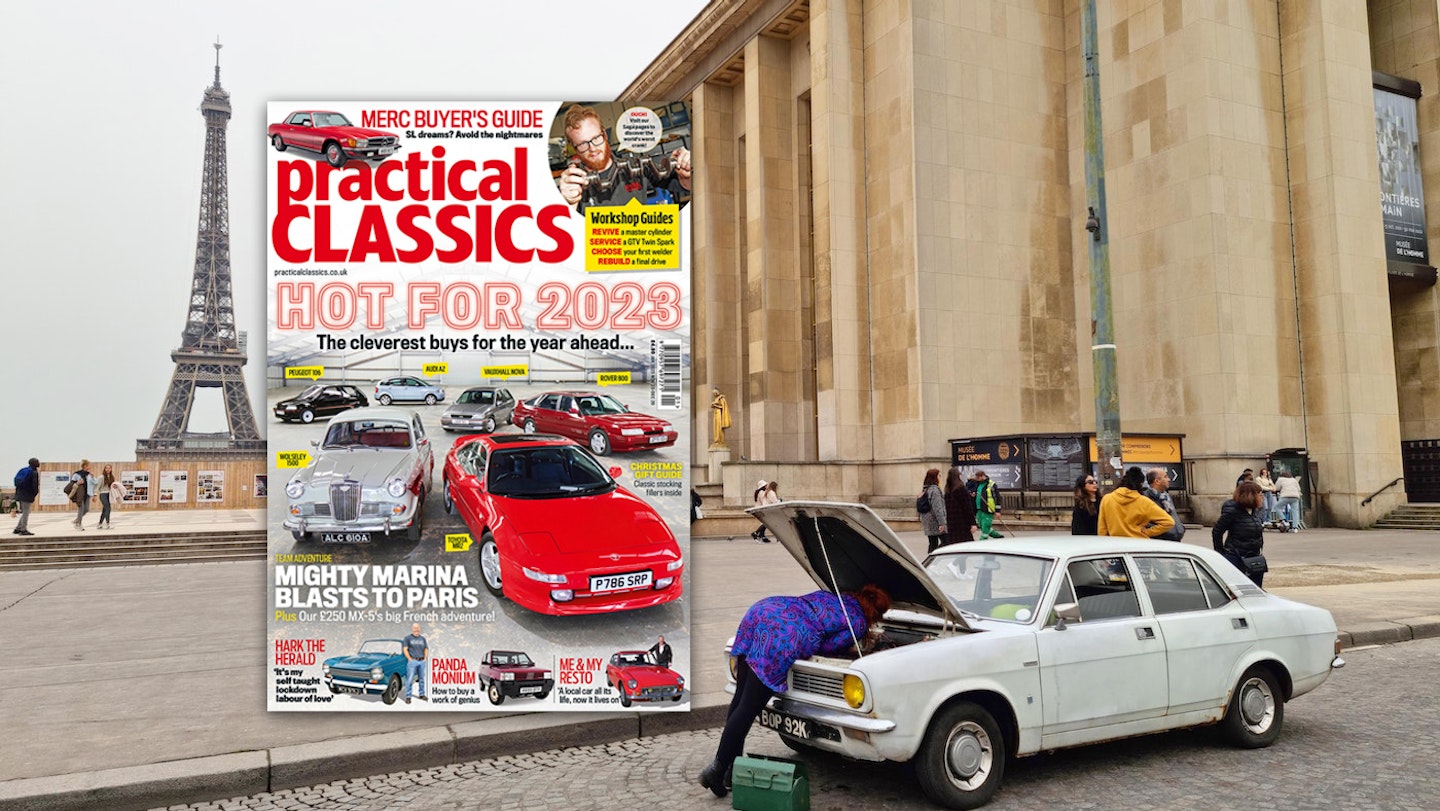 This month, we present the cars we reckon you need to buy now before values rise. From Audi's innovative A2 to the chromy charm of the Wolseley 1500, our team of writers take a look at the ever-changing classic car market and look ahead to the stars of 2023.
Elsewhere in the mag, you'll find a superb range of heroic restorations and essential advice on buying the original Fiat Panda and Mercedes SL. We introduce Steph Holloway – star of YouTube – as she tackles Paris in her battered Morris Marina, while Danny takes a spin to celebrate 25 years of the Mk2 Mazda MX-5. In our workshop, we tackle a master cylinder rebuild and learn how to unstick a seized clutch. No other mag does quite so much!
Become a member today and you'll never miss an issue, PLUS you'll get access to member-only content and rewards on the Practical Classics member's website and app. Try our digital membership today for only 99p!