In the November 2020 issue of Practical Classics magazine, the team hits the road for the very first time this year. As the national lockdown rules were relaxed, we finished our latest projects and went on a stunning 500-mile cross-country dash to an empty field in Beaulieu to mark what would have been this year's International Autojumble. It was emotional…
It seems the effects of lockdown continue to allow many enthusiasts the chance to finish their projects, as a flurry of amazing restorations continue to arrive in our inbox. This month, we meet a man who went to extraordinary lengths in restoring his Renault 4CV and introduce you to people with stunning classics ranging from an MG Metro to a rally spec Rover P6.
There are two big guides to buying a Porsche 924 and advice on sourcing the best Ford Puma, as well as an enticing group of classic GTs, including a Stag, XJS, Peugeot 504, Saab 900 and Mercedes SL
The Practical Classics workshop has been busy too, with our team of writers this month bringing you updates on their cars – from an incredible 1937 Austin Seven to a Triumph TR6 and our VW T2, which we're restoring in a charity venture with Lancaster Insurance. Plus, the biggest and most detailed technical section of any magazine, full of tips and advice on how to restore and maintain your classic..
November Edition
1 of 4
November Edition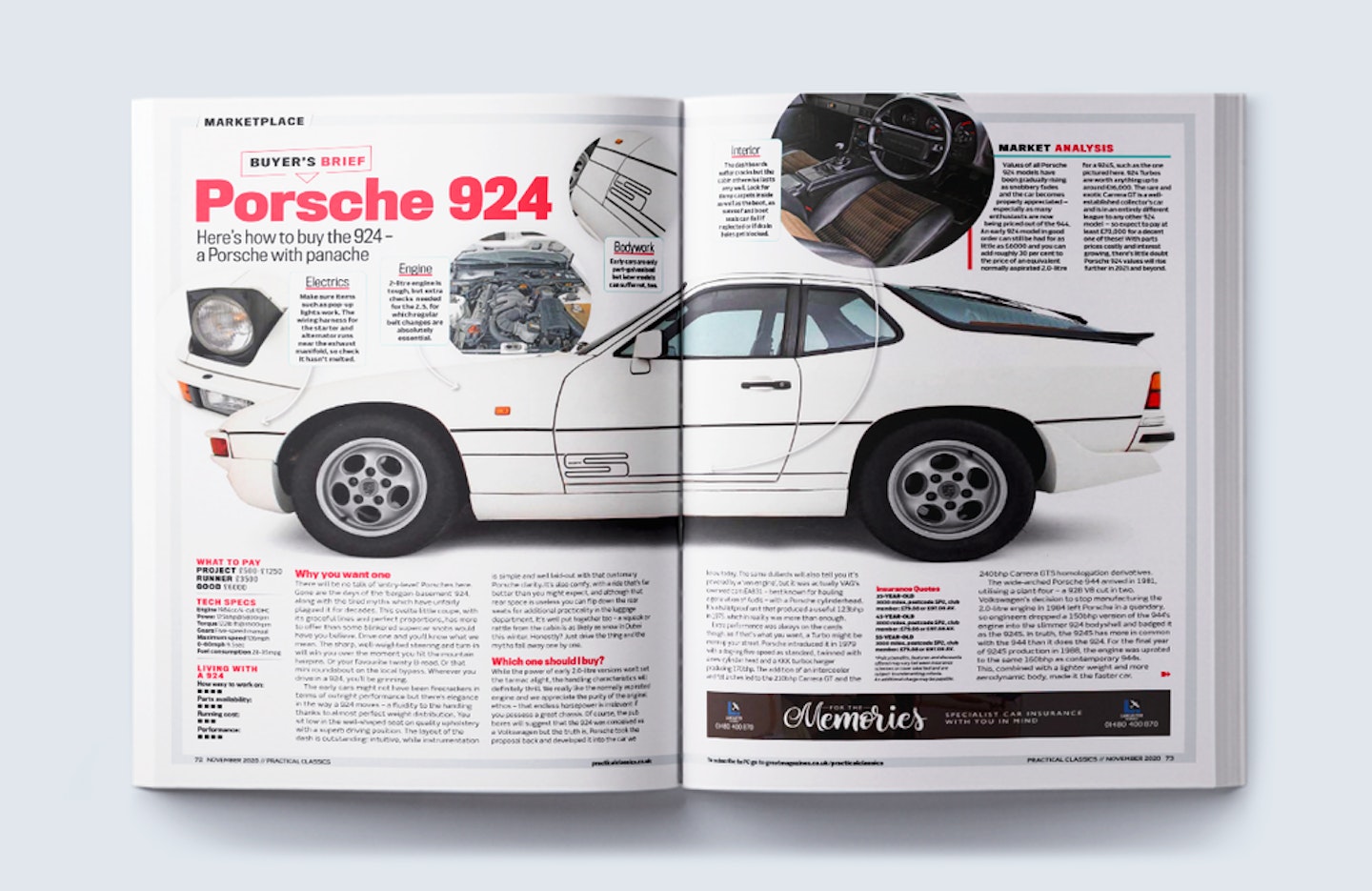 2 of 4
November Edition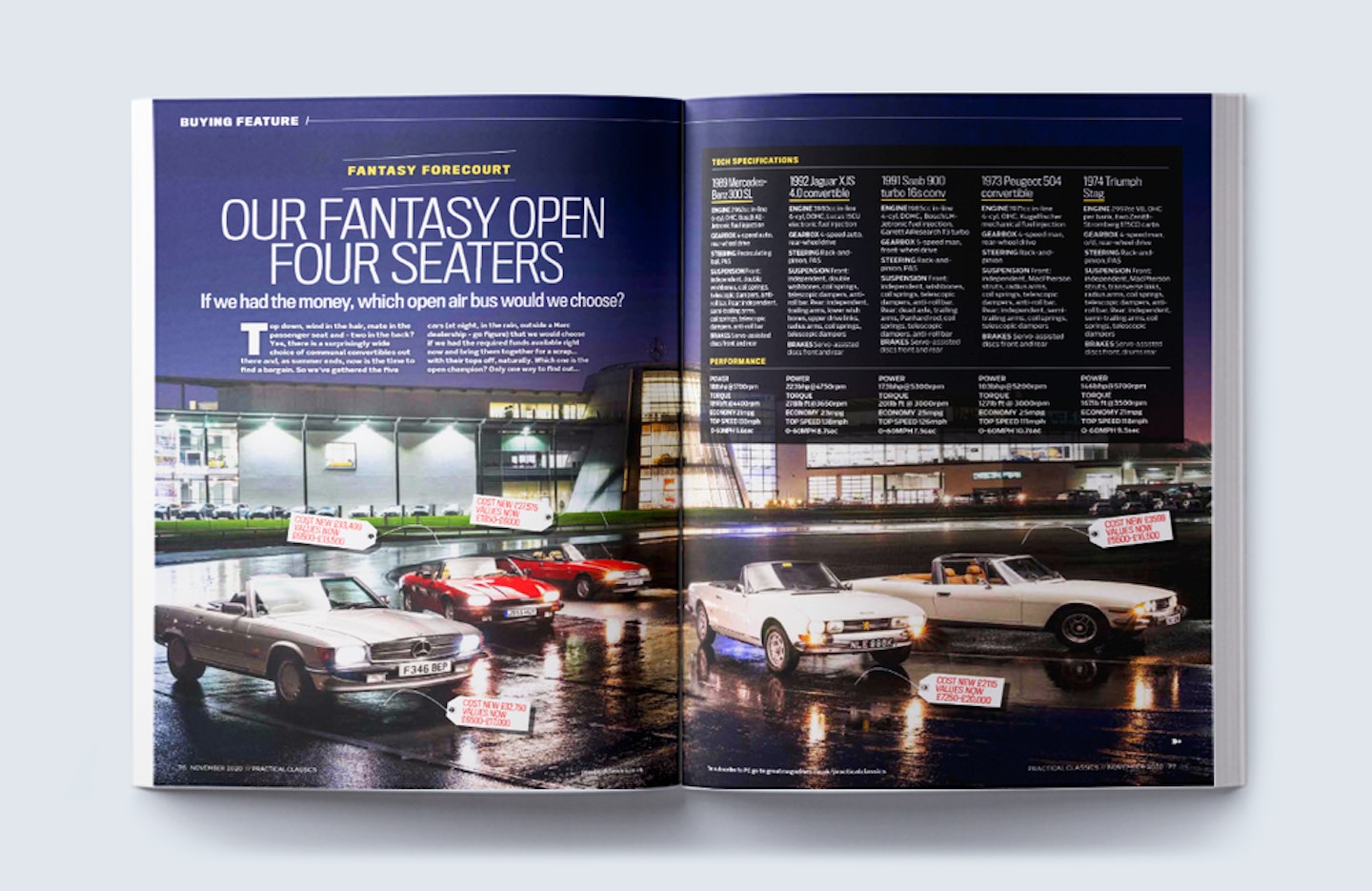 3 of 4
November Edition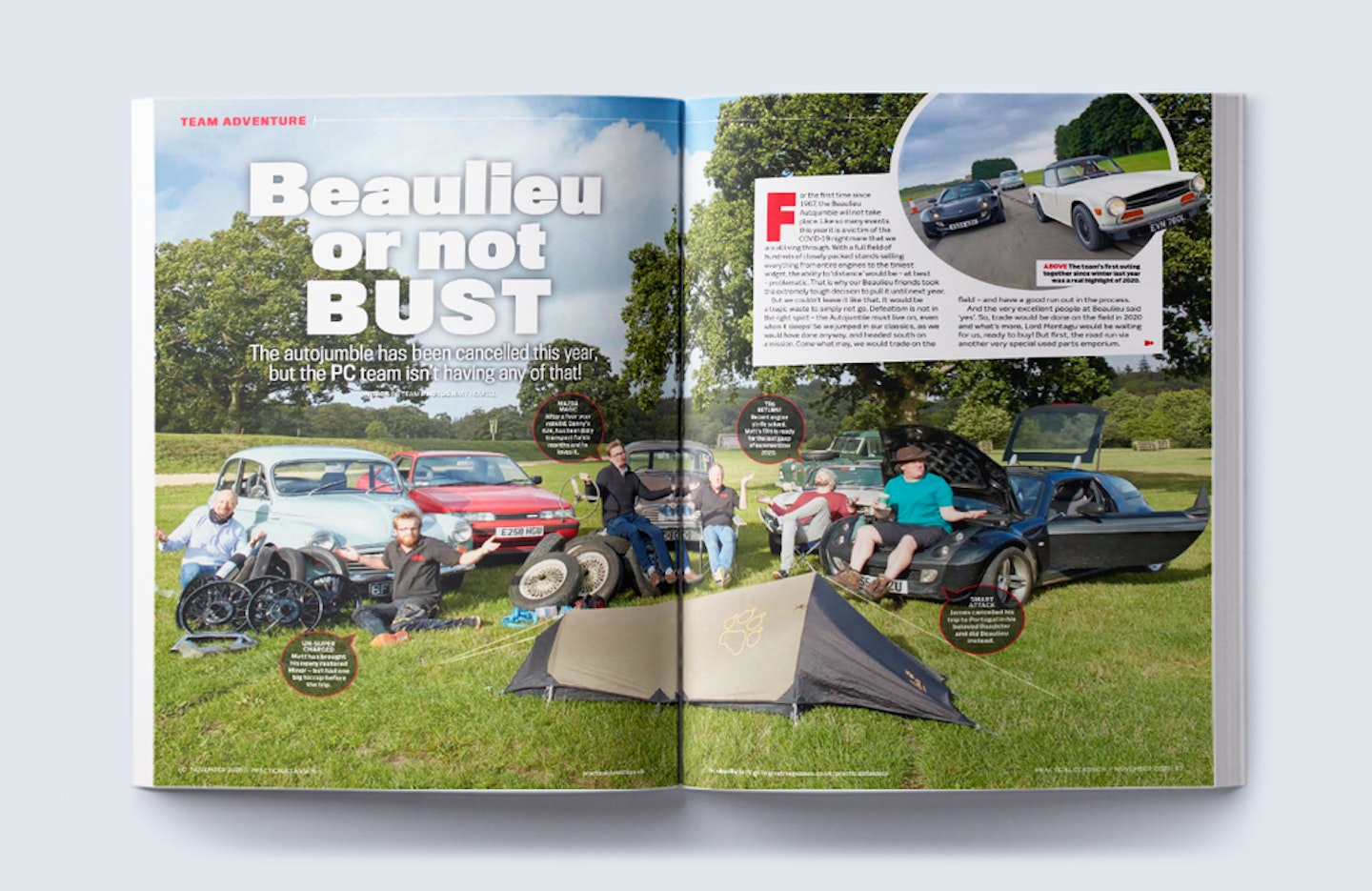 4 of 4
November Edition