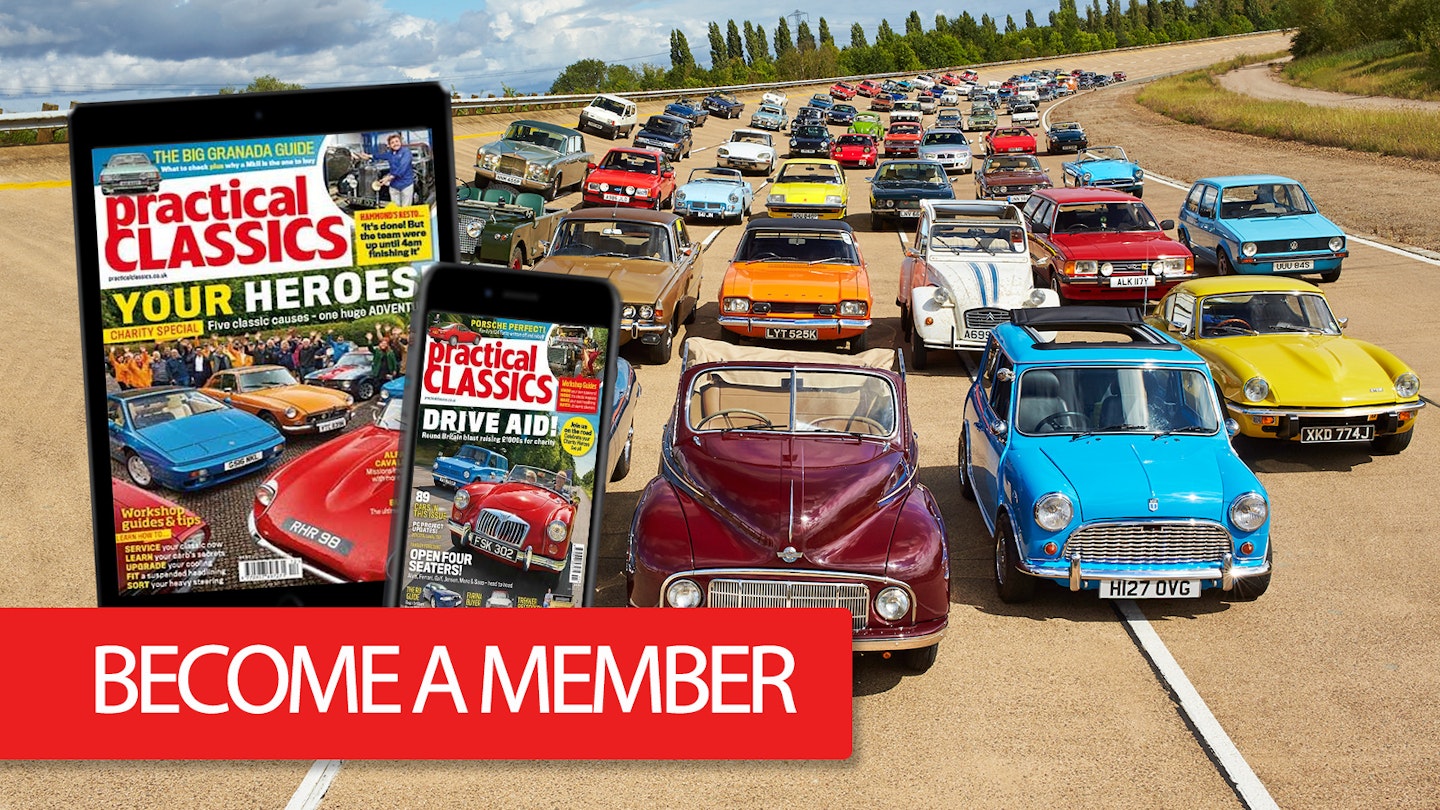 Print and Digital membership plans
Alongside the carefully curated content you'll find in the regular issue of Practical Classics magazine, a Practical Classics membership will give you all the tools you need to get the most out of your love for real-world classics. Our exciting new digital membership offers exclusive content, member-only rewards and discounts, full access to previous issues and so much more via the app and members' website!
Choose between a range of membership plans below:
View your digital options on the Practical Classics members page here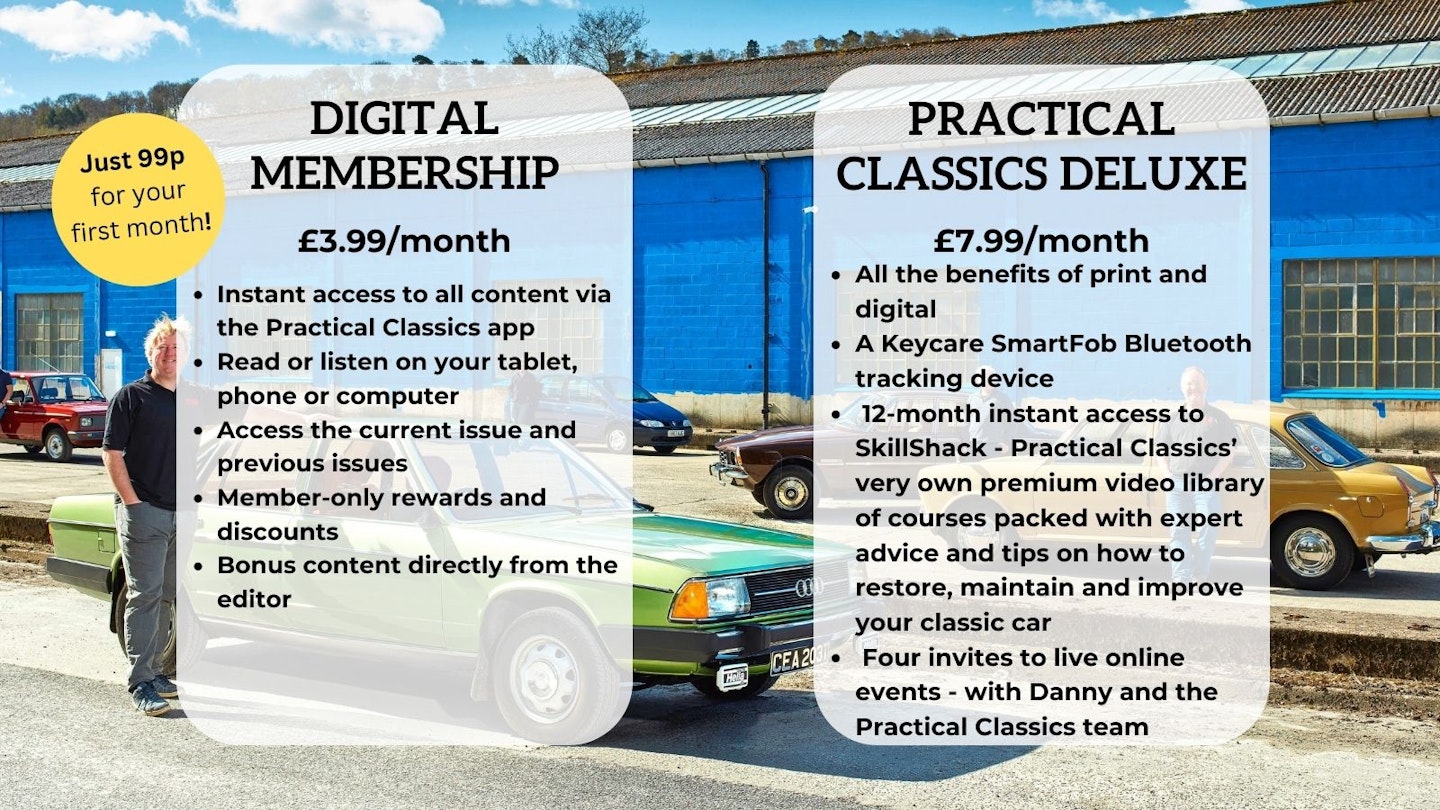 Just want a Print Subscription?
Get your magazine delivered straight to your door with FREE UK Delivery at Great Magazines!
Buy. Drive. Restore. Enjoy!
We'll give you all the tools you need to enjoy your classic and get the most out of it. Every month we'll bring you news, restoration stories as well as technical 'how to' and buying guides, product tests, and so much more.
Download the Practical Classics app!
The Practical Classics app is the perfect way to enjoy your membership on the go. You can have all your issues stored in one place for easy reading and enjoy handpicked rewards!